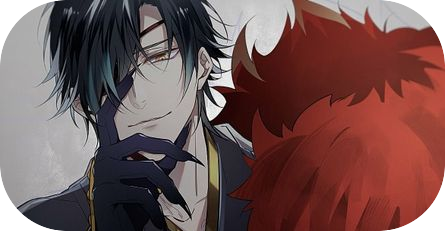 Guilds were perhaps a bigger symbol of Fiore than the Magic Council themselves. For most towns, there was always some road leading to the guild hall located there, and whether people walked upon it or not were simply tales of both good and evil to be told at other times. While many guilds had stood for, represented, and fought in the name of the Magic Council, many of them had troubling relations among themselves, and while some flourished in these troubling times, others crumbled into such fine dust that not even historians could recall them. Bad blood between wizards and their guild was perhaps thicker than the steel used in wars and ran deep within the veins of Fiore's modern society.
The air was thin and smelled of a mild citrus scent with a bright, cerulean sky hovering over with balls of white, fluffy clouds speckled over it like dry brushstrokes. The atmosphere was bright with the hidden sun's rays and poured onto Earthland like a smooth stream of water from a faucet. It was a picture-perfect image of a beautiful day to common folk and those of the ne'er-do-well kind could not help but agree. Yet, though smelled of citrus, the impending scent of copper came near as a flock of feet marched their way to the smaller, underwhelming guild hall of Fairy Tail.
Amongst the sea of full heads in Magnolia streets came a small wave of men and women who steadily paced themselves through the roads. Of these people was a man dressed in dark fabrics, wearing a vest-suit, dress pants, and loafers. He was perhaps the most overdressed man among them and sauntered comfortably in the tight dressings. It was almost impressively bold that the man, being who he is, would walk into public so nonchalantly. But his countenance would digress. His raven shock of hair hovered over his pale complexion, plastered with a frown, for Ahote could not muster up an honest smile for the approaching event.
A small, unnoticeable switchblade danced restlessly about his gloved, metal fingers as he strolled along, his lips puckered as if he was whistling silently. Ahote sighed wearily, "Exciting, isn't it? This meeting." he spoke into the filled space ahead of him, though his surrounding guildmates would surely have known what he was talking about.
The group made way closer to the Guildhall until they were only but a few paces away from its gates. Ahote had paused only an arms' length from its entrance, eyes darting up and about the building sharply. His countenance tightened and drooped into some look of disappointment, his hues flickering with a twinkle of nostalgia. It had been nothing like he remembered, Fairy Tail. The structure seemed smaller and it was far quieter than he had recalled. Perhaps everything looked grander in the eyes of children.
Ahote grimaced, turning to face his guildmates which accompanied him, "Everyone," he started, "let us make this day a bloodless one, yes?" the man would release peals of laughter as he jested with them, although there was troubling determining the truth of his comment. Nevertheless, the gloved knuckles knocked on the large, daunting guild doors with a force that could echo through the seemingly noiseless hall.