Mythal didn't trust Ozorith as far as he could throw him. But there was no denying when his information was good. It was the breakthrough that the Rune Knights needed and now, finally, they would be able to bring Vriko, his sister, to justice.

She had been keeping to herself since her apparent takeover of the bandit village in Vintermyr. Most of her gang had either been arrested or obliterated in the battle, leaving her without many allies to rely on. Yet she still had them -- trustworthy enough that she had managed to keep herself out of sight for over a year. Mythal and Serilda had never stopped seeking her out but eventually other matters too precedence, especially given the sudden awakening of the two Seals within them. Their attentions went elsewhere and soon locating the woman had moved down the list. If she planned some kind of attack, she would find herself poorly outmatched against the pair.

Truthfully, Mythal didn't really want to act on the information, merely out of principle. It was giving Ozorith a chance to say he had done something for them, provided a means without much of an end. For a demon lord obsessed with his own power, it was not a great place to be. But there was also the fact that letting good information pass without acting on it was irresponsible. Vriko may not have done anything for a long time but there was no telling if she was plotting another scheme. She had been willing to sacrifice an entire town to try and bring him down -- there was no telling what else she would try and do. Dealing with Ozorith would have to come later; handling Vriko and putting her under arrest was the right move.

It was hard to plan for an assault without knowing where the woman was. They would meet Ozorith's informant at a secret location and, once there, they would be informed where the hiding place was. It could be anywhere from a hole in the ground to a guarded, armored fortress. And so, in preparation, Mythal made sure the Rune Knights that were tasked to the attack were prepared for anything. Every scenario, every situation -- they would cover it all. And they made plans for every tactic that could be used against them. There could be no mistakes here and the less lives lost, the better the mission would look in the end. The Magic Council wanted a win and the Rune Knights needed it.

Of course, once they had Vriko in hand, there was the matter of ensuring her safety. Though he didn't much care for the woman, as she had already tried to kill him twice, her ability as a master swordswoman couldn't be put into the wrong hands. He'd seen firsthand how she wielded several swords imbued with God Slaying magic and he refused to let that kind of firepower be handed over to the Magic Council so easily. She would be locked away within the prison of the Rune Knights and left there until they could come up with something more secure.  That was counting that she didn't try anything stupid when she found herself cornered and out of options. She'd been trained by the Sons of Faera, or at least that's what Mythal assumed. He knew that Archimedes had a hand in making sure she was a living weapon, at the very least.

When the day came, the squadrons dispatched and made camp at their rally points. With over a hundred Rune Knights at the ready, it was up to Mythal and Serilda to move in and meet with the contact. And what a despicable place it was to have a meeting -- Morgate Town was less a former community hub and more a wasteland of forgotten memories. A former dark guild had laid siege to the city, killing numerous civilians and destroying the once gorgeous place. For a long while, it was considered a testing ground for magical weapons and the leftover radiation from such field tests still infected the air and land in the modern day. Honestly, there was no better place to find sanctuary from the outside world.

At least they were meeting in one of the less infectious areas. A former strip mall that had fallen to rubble and metal foundations was as suitable a place to have a secret meeting as any. Mythal glanced up through the massive hole in the building's roof, sniffing the air softly before frowning in disgust. "Can still smell tha' death here," he said to Serilda, glancing around on the remnants of the balconies. He already had Curse out and ready, on guard in case this happened to be some kind of trap. It seemed stupid that Ozorith would plan such a ruse for the two Rune Knights but… well, there was no telling with that guy.



STATISTICS
HP: x/y
MP: x/y
Spells Used: list them here
Abilities Active: list them and their effects here
Weapons Equipped: list/link them here
Monsters Killed: list here
Other Notes: reeeeeee this should scroll if you type too much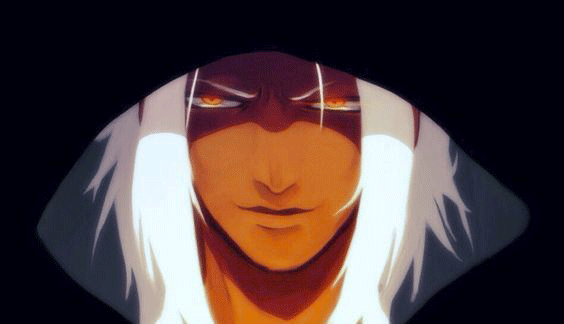 IVYLEAF33