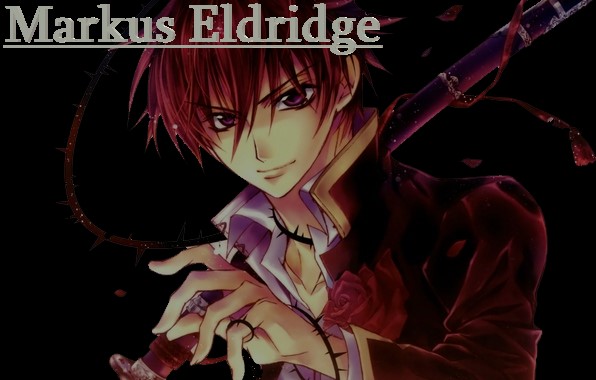 As the sun started to set and the day started to cool Markus found himself looking around the familiar city, its streets, its citizens, and its atmosphere brought a feeling of nostalgia, even though it had been a while since his last visit: He loved Talonia despite everything. He always found work when he was in town, and some of it was even interesting.

That is what brought him here this time, he had heard a rumor that peeked his interest. From what he knew there was a powerful criminal organization that has been causing trouble all over Fiore, enough so that not only the police force were involved but even the Rune Knights had started to investigate, but without success. Soon however, there started to be disappearances, from what Markus heard three officers have gone missing, it was unsure whether they were kidnapped, or killed. For that reason the Magic Council went public, and started hiring mercenaries and wizards to help.

That is where Markus came in. He did not care about the criminal organization, and normally would be happy allowing them to continue along their way, hell he might even see if they had work, but this time he had personal stake. There was a Rune Knight by the name of John Luck who had once let Markus slide by with a Magic Infraction, minor of course, but because of this Markus felt he owed the man. And, of course the reward helped sweeten the deal.

Upon further investigation Markus found himself at the Talonia Police Department, talking to an officer who was assigned to the case.

"... here are the files we have on the organization", the man said. He smelled of smoke, and grime as he took his time. Everything this man did seemed slow, as if he hadn't a care in the world. Markus was having trouble keeping his cool. "As you can see, there is not much information. The 'Rune Knight'," he said the words with distaste, as if he had eaten something sour. "came though here, asked some questions and then continued on his way to the Arena."

"I can't see why the council though they should bring in outsiders, we have this handled." The man said while sizing up Markus, who was dressed as usual. He wore plan black jeans, and a sleeveless shirt, over which he wore a long and worn dark coat. His arms were wrapped with grimy white wrappings, and around his neck he wore his scarf, also black. One would wonder if Markus had a theme. "Your a mercenary right? Some sort of 'Wizard'?" the words were spoken in the same way as 'Rune Knight'.

Markus signaled his affirmative and wasted no time looking at the case files. He was surprised they were so short, almost empty with only a few pages of relevant information. There were no suspects. Once he was done, Markus spoke a quick thanks and walked out the door without a second glance.

The police it seemed would be useless here, and the questions kept piling up.

---
<~~~~~"Only with Darkness can there be Light"~~~~~>
Last edited by MarkusEldridge on 18th June 2018, 1:42 am; edited 1 time in total