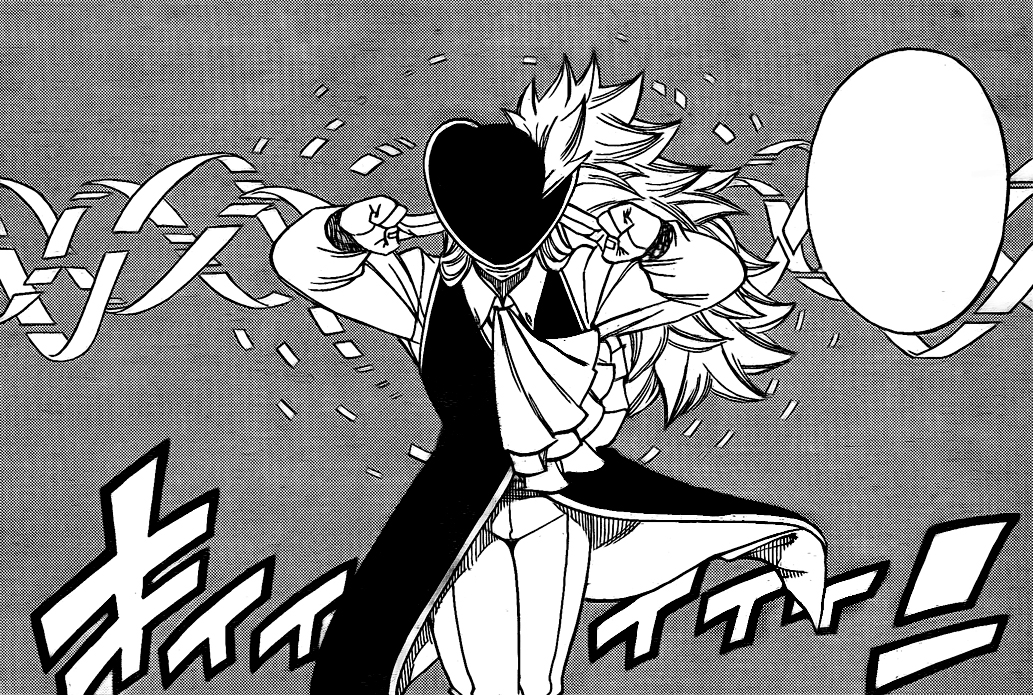 Magic
Primary Magic:
Memory-Make
Secondary Magic:
N/A
Caster or Holder:
Caster, Lost/Ancient
Description:
To suit Yuvon's visions and aspirations best, he cared not to choose a very limited type of magic. No, during his early life, he picked up what might have been the perfect magic for one who wishes to unveil the secrets of all magic - none other than a Caster Magic and a Molding Magic above Molding Magic, Memory-Make. Memory-Make uses the user's memories to mold spells that he has experienced in his life, in which he is capable of using so many different spells that the magic makes him seem almost omniscient. It is, indeed, a powerful, Ancient Magic, but along with its distinctive drawbacks that characterize any powerful magic, this magic sure gives Yuvon a lot of powers and abilities; first and foremost can he copy other wizards' spells just by observing them from a distance or close by, and he develops techniques that affect all types of magic as he learns more and more during his lifetime. Interestingly, the source of his magic power comes from his memories, so one must be able to know and store a lot of information as well as be able to handle the strains of such a magic to be the 'onmiscient' one.
Strengths:


Essentially, Yuvon can utilize all types of magic - from Lost Magic (just without the Lost perks) to regular wizardry.

It's very effective against elemental magic as they are often the easiest ones to be remembered.

By copying spells, he can utilize all the affinities and their counterparts to their fullest.

Weaknesses:


He can't copy too many spells at once, so 'spamming' spells would be effective against such a wizard.

His spells will all have the same weaknesses as they had with their original creators.

This magic focuses a lot on copying, so little space for creative inventions.

He can only copy spells of his own rank and below.

Lineage:
Victor's Descent:
Description:
There once was a cannibal that used forbidden blood magic to slay and devour his victims. After many years of eating human flesh and drinking their blood through magic, it corrupted him. He could no longer live without it and needed the blood to stay refreshed and focused. When hunting new prey, Victor used his Blood Vision to track down his victims. His offspring had the same corruption in their blood, and they could use the Blood Vision. However, they did not grow the same hunger, unless they started to feed on humans.
Ability:
The user can see all enemies within 100 meters in their field of view, regardless of what might be impeding their vision. By tasting someone, directly or indirectly (Licking something they touched / blood drips on the ground,  ect.) they become persistently aware of the direction that person or creature is so long as they're flesh and blood.
Usage:
Passive toggle on/off.  
Unique Abilities:


Memorized! "Remember! A remembrance unforgettable!": This is the signature ability of this magic; Yuvon can copy one spell of his rank or lower that is used by his opponents/allies per post (player character spells must only be copied with permission from the players).


Limitbreaker! "True magic has no bounds!": With ancient knowledge about the core and essence of magic power, Yuvon has the ability to bring forth a wizard's true power in the blink of an eye! To do that, he must've got contact with the target at least once in the thread, either through his body or through his magic - weapons and items not included in that. However, when ready for activation, a seal appears on the marked area, in which what appears like white treads of hieroglyphs begin to envelope the target's body (WARNING: similarity to tentacle fanservice may occur if used on well-endowed boys and girls, attempt at own risk). When the treads have covered the entire body, they will begin to light up and grant the target these abilities for 5 turns:

- 25% 'discount' on any spell used during this UA.
- 25% extra spell damage.

However, with all of these comes a cost; for poor Yuvon, his spells will all have a 20% decreased effect output for as long as he is using this active.


No, You "A wizard counts for more than one man...": In the beginning of each battle, max three clones of Yuvon are spread out with character-rank speed in an area of max 50 meters diameter. Yuvon can use them for decoy; they move in the same speed as him, and each clone takes only 1x character-rank spell to take down. They can only use spells other than those of the character's rank (C-rank clone can only use D-rank spells, A-rank clone can only use D to B-rank spells etc.) and to perform spells, they share the same manapool inside the original.


Tentacles of Apocrypha "… I-I don't have any wise words about this one, it's just plain perversion.": Basically, this ability is a passive one; a dark-greenish aura surrounds Yuvon all the time. This aura is directly connected to the other plane where his library is, and from there, tentacles can emerge and aid him; they deal 50% extra user-ranked melee damage and can reach as far as 40 meters with the user's normal speed + D-C Rank speed boost. They have user-ranked duration, though, and when brought down, they'll leave Yuvon vulnerable and 25% more fragile to attacks for 5 posts.

Last edited by Yuvon on Tue 17 Apr - 20:22; edited 5 times in total