Dovahkiin!  Dovahkiin!
Everybody Duct Tape!
I don't know, why it is,
So I'm making it up!
A new job was delivered to Anastasia as she was dropping off some supplies.  She had received a summons to the Ancient Ruins where there was a small village very close to the ruins; one that the group had originally passed during one of their jobs in this place.  The place was filled with bullet holes and holes in the ground thanks to the explosions that were carried out the last time they were there.  Team Four Star, most certainly, didn't leave that place better than it was when they were there.  Though, it really wasn't their fault.  
The airship landed and Anastasia stepped out of the Cargo Hold where the cargo door descended, turning into a ramp.  Having Taliya and The Fire Moth by her side, Anastasia held her hair so the jetwash from the engines didn't blow hair into her face, disrupting what she was saying.  "Hey!  It looks like we're here.  The village elder wants to speak to us to give us our mission.  You guys ready?" Anastasia asked before her eyes fell upon the new girl, Jessi.  
"Just stick with us and everything will be alright," she said with a re-assuring smile.  Along with the new girl, Nao and Almyra decided to join in in this fray.  Ashelia, however, was nowhere to be found; big surprise there.  "You too, Almy.  If things start getting too rough for you, let me or Taliya know and we'll get you to safety, alright?" she mentioned before nodding and stepping off of the ship, finding themselves in the middle of the town.  
Eyes turned to look towards them.  These people looked extremely primitive with faces covered in dirt and wearing tribalistic clothing.  They all pointed at George, the airship, for a moment and their jaws dropped.  They seemed to be fixated on the flying machine; as if it was a god.  Noticing the strangeness of the locals, Ana turned towards Taliya for a moment.  "I think we should just keep going," she said with a sweat drop falling down her forehead.  
"Eh heh.  Maybe, yeah.  Well, you know the elder's house is probably the biggest and most exquisite looking, so let's go," she said before Ana and Taliya lead the way through the village.  More and more people spilled out of the wood-work to gaze upon the airship.  The group made their way to what appeared to be a strange hut.  A man stood outside of the hut and nodded to the group.
"Elder will see you, young heroes of Tape," the man said cryptically.  This caused Anastasia to bite her lower lip, resisting the need to laugh.  "Alright, thank you," she said before the stern-faced man's appearance changed slightly to that of a young child.  "Now I get to see the sky god!  Yay!" he said before waddling over to the ship and stared upwards in awe.  If it were to rain right now, all of the locals would have drowned themselves to death.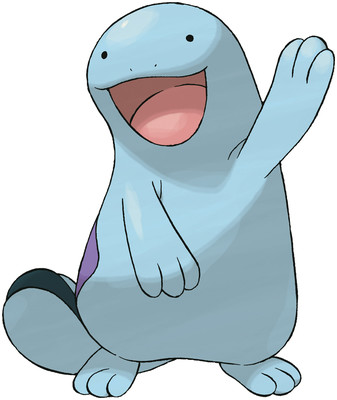 Opening the door to the hut, there was a lot of smoke.  Coughing, Anastasia swiped her hand in front of her to clear out a path for her to breathe, only for a chair to swing around with a strange blue colored man wearing a headdress filled with feathers and a hookuh in his hand.  "Hello, destined warriors of the Tape.  Your appearance has been foretold for many centuries," the creature said as it took a deep puff out of it's hookuh.  
"Don't worry, I'm just vaping," the elder said.
"We get it," Anastasia replied with a slight bit of annoyance in her voice.
Notes
Duct Tape, Duct Tape, Duct Tape

Feel free to add your own spin guys. Let's get creative :D
template by
Sammy
@ Adox 2.0