Job Title:
Major Arcana Part 1/4
Rank:
A
Player Requirements:
2 B Ranked Mages or the Equivalent
Job Requirements:
1
18,000 words minimum or 14,000 solo; Defeat all the listed rooms
Job Location:
Unknown Lands
Job Description:
One day, you and or a friend stumble upon a tarot card in the middle of the road. One it, are 2 words that make you want to read it out loud. These words, are "The Fool". However, things aren't that funny once a few laughs are heard, as though they are coming from nowhere. With these laughs, you feel a shift in your body as you are transferred to a new area. In front of you is 1 door, with a number in roman numerals above it. With a loud maniacal  laugh, you hear a voice coming from all around you. The voice says to you, "You are now trapped in my little fun house. Try to escape if you dare. Behind each of my little doors in a fun little arena that you can fight my brothers and sisters in. Hopefully you die, because that would be very fun for me! Now then, turn the knob or I will kill you here and now. Please, just make this fun for me!". You then turn the doorknob to see what awaits after each door.
This job is an assembly of bosses that you have to go through to reach the next one. Every time you defeat the rooms within the certain job, something special will happen for you in the next job, whether it be a interaction with a new companion, a special buff, or even a grand weapon that can be used. Try to defeat each room to get your way out. Now, here is the first special event. Your character now gains a 50% speed boost throughout the job because of their need to escape, annoyance of the person that put them there, or whatever. Have fun!
Enemies:
XXI: THE WORLD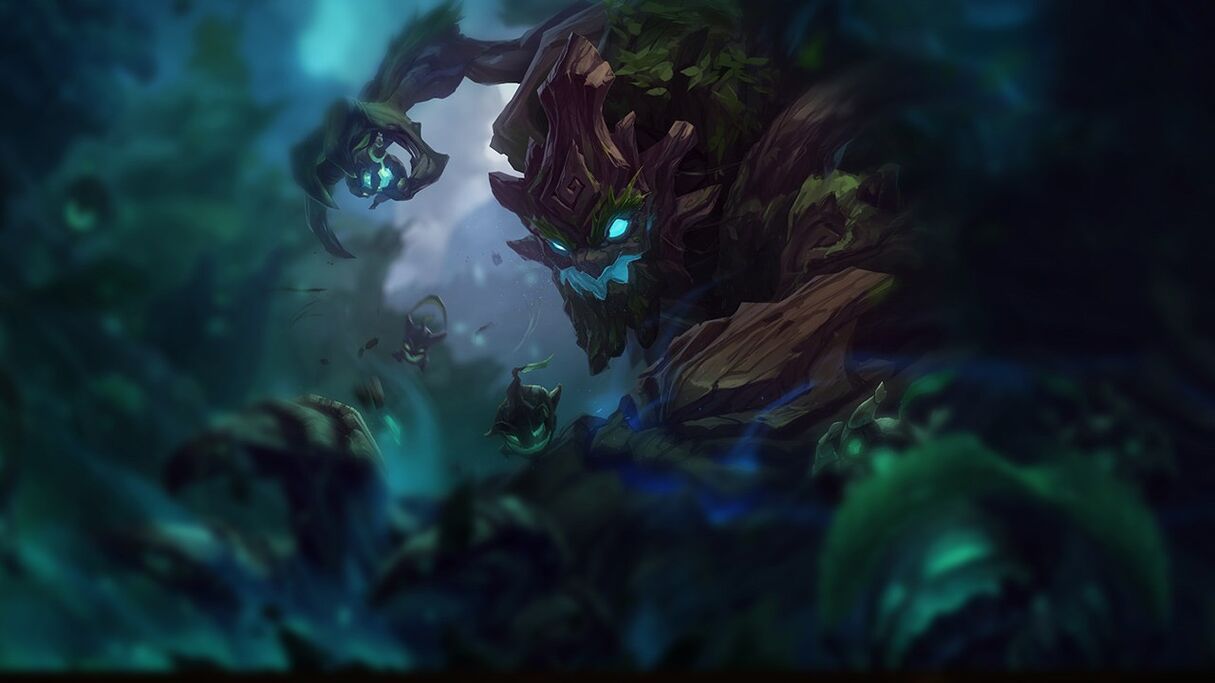 The World, the tarot card mostly associated with Earthland itself. This behemoth is what you will find in the first room you open. You will see him doing what you wouldn't expect of a creature like this, frolicking around with the glorious area around you. The area looks like a mystical jungle, with the greenest of leaves and trees. The water, is as clear as glass. Everything about the area seems amazing. All of a sudden, the creature stops in its tracks with a huge rumble coming from the ground. He looks at you and charges.
The World will try to do everything in its nature to destroy you. It thinks you're here to destroy the beauty it has created. By doing so, it will use everything in the room to try and crush you. His melee attacks are extremely powerful, especially if he puts his full weight into it. Also, he will use every single tree vine, or drop of water and try to attack you with it. How he does this however, is up to you. Defeat him, and don't try to destroy any part of the area, unless he attacks you with it. If anything is destroyed due to carelessness, or whatever else, he will go into a rage mode and will just attack you with his arms. At this moment, there is no way to get past him without destroying him. Just knocking him out will not pass at this point. Once you defeat him, a door will appear with the numerals XX
XX: JUDGEMENT
Judgement, the tarot card that represents the judgement you face after death. Its funny isn't it? The moment you find the embodiment of this tarot, you have to fight off in a battle of death with it. Once you enter the room, you see a graveyard beneath you, filled with the bodies of the recently fallen. Were these people the ones sent before you? Who knows, what you do know, is that the angel is now going to try and make you another one of the corpses around you.
Judgement is up in the air, watching down upon you. She first sends 4 corpses to attack you, seeing if you're worthy to even clash with her blade. These corpses will stop at nothing to defeat you. They believe that this is their ticket to make it to the plane of happiness. Once you defeat them, Judgement will rain her flurry upon you. She glows with a beautiful light, that can make you bend to her will, if you aren't strong enough. Her blade glows with a fiery light that deals more damage to those taht are of an unholy nature(devils, demons, etc.) As well as this, she can revive herself the second she dies. After that, she will unleash her full power and will be faster and stronger than before. If you manage to kill her this time, a door will open with the numerals XIX.
XIX: THE SUN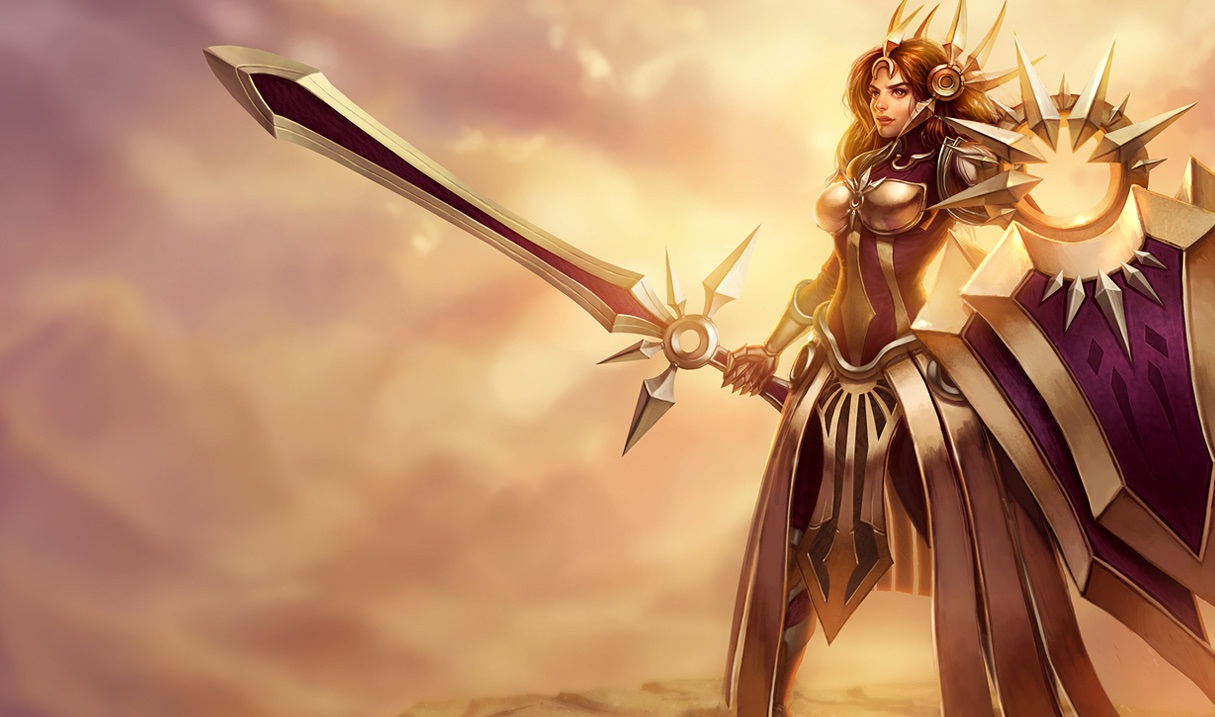 The Sun, the tarot card that helps us know that we are going to have a good life. It is the thing that keeps us safe and warm, but also the thing we fear. It is a beautiful light that shines on us, but can show its rage on us. That is why in this room, it is filled with a bright white light, that is both warm and sheltering, but burning and evil. In the middle of the room, is the center of it all.
The woman you look at is sort of blinding in his ways, as though she was the sun itself. She is able to use light magic to try and attack you. Getting too close to her, can blind you for the remainder of time in the room. However, mages of light don't get affected by her blinding effects  at all, because of them being attuned to it. She can bend the will of the room to his own will, allowing for a warm sheltering light that heals him majorly over time, or the scalding unforgiving light that deals damage to his enemies over time. The sun may help on Earthland, but here, he doesn't care for you at all. Once you defeat her, the light subsides and reveals a door with the numerals, XVIII
XVIII: THE MOON
The Moon, a beautiful woman that shines brightly in the sky. She has a calming nature to her that makes everyone else around her feel calm as well. As you enter the room, you fall into a a pool of water, and realize you are in a lake. On the other side of you is the moon. Looking at it, you feel calmed down, more than you had before. Sure, you are in a place of death, but for now you want to just look at the moon and find a nice place to sit. Looking closer at the moon and focusing on it, shows you that there is an outline in front of the moon. It seems to be a woman with her back turned at you.
The Moon at first seems to make a monologue about the moon, talking about how beautiful and beautiful it is. All of a sudden, her smile turns into a smirk as she dashes towards you. Her blade glows with the power of the moon as she tries to make multiple attacks onto you. She is fast and agile. She is able to walk on the water with ease, and uses that skill to attack you. Along with this, she is able to control the water in the room, like how the moon can control the waves of the ocean. Once she is defeated, her body sort of falls into the water, combining with it. All that is left is her reflection. Not her body, no just her reflection. The area where the moon was, was a door with the numeral XVII.
XVII: THE STAR
The Star, so young, and so naive. She has not yet fully developed into a Sun, but she believes she can be one one day, and hopefully soon. As you enter the room, a galaxy like area surrounds you. Something is weird about this though, the galaxy is some sort of pinkish color that is way different that what it should be. Everything but the stars had been very dull in their appearance, clearly trying to put a spotlight on the thing the room holds...The Star.
The Star pops out of one of the stars, with a bunch of glee. She doesn't seem like she wants to fight, but then she reveals her true purpose. She says to you, "In order for me to became a Sun, I must
kill you
" As she says this, a few of the stars from before come to life, and go to the side of The Star. She will use these stars to try and chase you, with each one creating an explosion on hit. While fighting, she will seem to be having fun with it, knowing that she will defeat you easily. The second she dies, her spirit explodes with a huge tantrum, unleashing a star shower that will hurt for every star that hits you. It is your job to find the door and escape. Once you find the door, it doesn't seem to be like the rest, it doesn't have a numeral at the top, at all. Once you turn the knob of the door, the scene fades to black. That is where your journey of part 1 ends.
Reward:
75k jewels, or 50k jewels and an A rank spell slot
-- credit to Musicalbunny
Last edited by Aura on 25th November 2018, 4:11 pm; edited 2 times in total