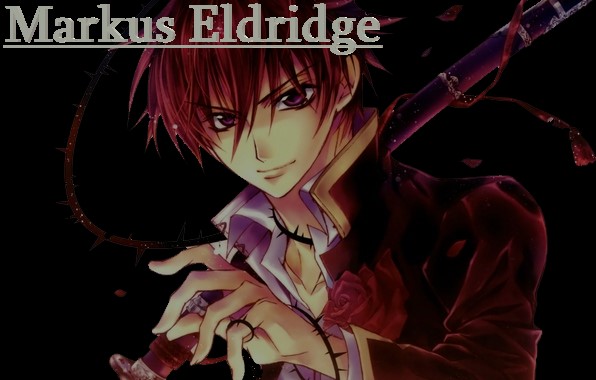 Markus looked towards the sky, the sun was starting to set, iridescent lances of light were cascading over the horizon. The shadows around them were dark, deep, and long. In the twilight of the day, Markus usually felt at home.

However, that was not the case at all. Every nerve in his body stood on end, everything was wrong. Too quiet, too still. As if the entire area was frozen in time.

Markus pulled his black coat farther around his body, the black fabric bellowed in the breeze, his scarf covered his face. However hood remained down, letting his red hair remain free in the open, blowing lightly.

The black clad mage found himself in the town of Toylaten, a small area know for making many of the toys within Earthland. However, recently the town stopped producing, stopped shipping toys. Multiple jobs have been out of for assistance, yet no one knew what was really going on. Which was surprising, anyone who went on the job never seemed to return. At first, this was classified by the council as a low class D mission. That was until mages who checked it out stopped returning.

Now, it had been classified as a B rank, which was actually above Markus' own ranking. Not that he was complaining. He really didn't care one way or the other what a job was classified as. However, he was only 'cleared' while accompanying another mage. Markus glanced over at her now, she was far younger then Markus had expected. Though, he knew that meant nothing in reguards to magical power.

Markus hadn't talked much during their travels. He was just unsocial, cold and calculated. He did not try and be mean, and if questioned would respond. But, for the most part he stuck to himself, unsure how best to proceed.

Markus' nature had lead him to follow the most logical path, as his superior he would follow his guild-mates instructions, and direction. At least, until she proved herself inept, or expressed interest in him leading. As in most things… He did not really care, and was fine with keeping his head down.

They had just arrived, their coach was pulling away. Markus cocked his head, this would certainly be an interesting job, not that he really cared about toys… He never received any as a kid, and as such did not see the appeal. More it was interesting because it would be challenging.

The mage looked around, and what he saw surprised him. Everything looked to be a toy, every bench, tree, and object in this vicinity. Markus had never seen anything like it. He knew some sort of magic was involved.

Suddenly however, Markus heard laughing, giggling, movement. It was… strange. Something was running around them, watching them, casing them. It was not long before their watchers revealed themselves.

"Hello, hello, hellllooooo," A small voice cried out, childlike, almost innocent.

"Do we have new toys to play with brother?" Another spoke

Suddenly, two kids stepped from behind the shadows, behind toys. They were so young, easily under 10 years of age, and they looked the exact same as one another. Twins Markus decided.

"I'm chip!", the one on the right side. "I'm the older brother!!!"

"I'm Chen!, The other said. Looking at his brother, he stuck out his tongue. "And, I'm the smarter brother!"

This entire ordeal was getting complicated and confusing. Markus was starting to regret taking this job...

They spoke again, "Well well well!!!" This time they spoke in unison, in the most creepy horror like manor. "TIME TO PLAY!!!"

Suddenly, a bright light engulfed the entire area. Markus had to shield his eyes, he felt the pull of magic, a warning in the back of his mind. He did not have enough time to react.

When he opened his eyes, every was far weirder. If that was possible. Suddenly, Markus was looking up at the boys, instead of down. They were huge. Easily towering over Markus and the other mage, in a way in which they used to tower over the boys.

---
<~~~~~"Only with Darkness can there be Light"~~~~~>