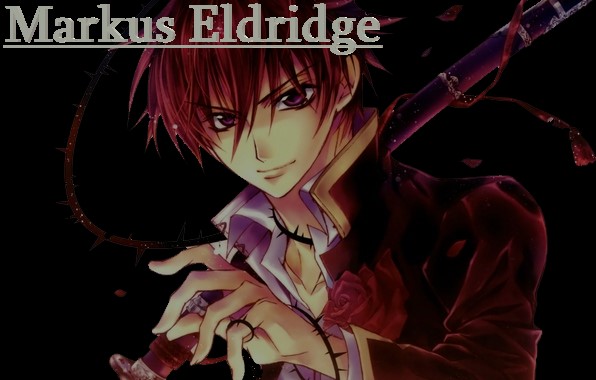 Markus smiled thinking to himself. It has been a long time since he has been in the Capital, a couple years at least. The city was just as spendorous as last time he had visited, sprawling out in every direction. Markus wondered when the next Grand Magic Games were, maybe he could join in after all by the next week he planned to actually join a guild. However, he had one more job to do first, which is what brought him to the beautiful city.

Markus took a sharp turn and walked down an alley before stopping. Although he was doing nothing wrong, yet, it would do no good for him to be noticed right now. And, he did not wish to raise any eyebrows or be forced to answer questions. Shuffling around his pack Markus found the item he was looking for, a small envelope, a letter with a strange seal on the back. Pressing his index finger along the seal, and moving his hand in a certain way Markus allowed some of his magical aura to escape, activating the item.

A slightly transparent image appeared and started to rotate slowly.  The man looking back at him had a prestigious and cocky smile, and was dressed in a fine white coat, black vest and had a blue tie.

'Mr. Silverspoon, I wonder where I will find you tonight.', Markus thought to himself. He was tasked with finding the man, and taking care of the problem he caused. It was unusual for Markus to take this kind of work, not that he really care, however generally there was too much risk involved, or the contract had connections that would come back to haunt you.

More commonly however, Markus had learned the person who put in the job was usually just as bad, was petty, and was trying to remove a rival, or end competition. Markus always refused jobs from those types of people. This time was different however, which surprised him. When he found the job he found many versions, from many people, at least four, which means the actual count of people who wanted to see him dealt with was much higher. Not many people would go as far as to contact dark mages.

Apparently Mr. Silverspoon was a bit of a git, he would disregard the lives and health of others, beat whoever found their way into his bed, and act as a horrible human being, and waste of life, all around. This was one of the few contracts Markus would enjoy. Besides, it seemed he would be doing the town a service and getting a nice reward.

---
<~~~~~"Only with Darkness can there be Light"~~~~~>
Notes:


Word Count : 441| Total : 441 | Target : 1000

Approval : here

Last edited by MarkusEldridge on Mon 18 Jun 2018 - 11:21; edited 1 time in total