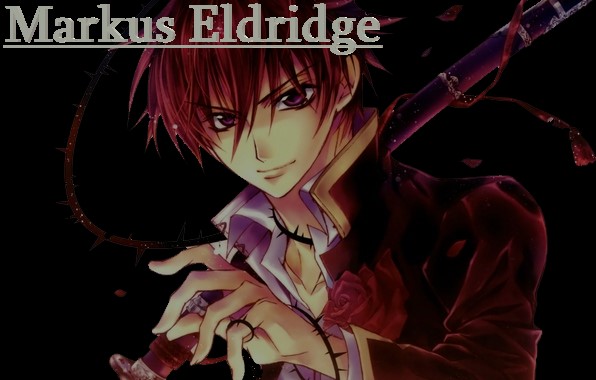 Markus watched as the rune knight left, leaving him with a final request. The man had to return to the council, report his findings, but he had asked Markus to continue forward. He had informed the black clad mage of the district which the corrupt cops worked out of, and asked Markus to head there, and put the chief out of commision.

The Rune Knight informed him that, although it was not an approved council mission, he would make sure Markus was compensated for his time. Which, was all the mage needed to hear to agree.

Markus looked around, and upon determining he was alone pulled up his black hood. The shoud was dark, and normaly would be enough to hide is identity. Markus however, knew it was best to play safe. Grabbing at his scarf, he completed the link pulling it over his mouth. The magic of his Black Shoud activated.

Suddently the interior of the hood was flooded with darkness, looking inside one would only see shadow and an empty hood. Markus' face and identity was now completely concealed.

He signed, walking slowly in the direction of the precinct. This was why he hated Cops, officers, or guards. So many acted high and mighty, as if their position made them special. Yet, so many of them were corrupt, twisted, no better than the thieves and criminals they hunted. Markus found them exhausting, and prefered to have nothing to do with it. Yet, he needed the money. Also, he no longer had reservations of playing this job safe.

It was still dark, the city was sprawled around and above him. Talonia was an interesting place for Markus. When he had first gotten to Fiore, many years ago, it was where he hid himself. The town was a major location for guildless mages, and had everything one would need, homeless or not. The Black Market had turned out to be a great place to get items, weapons, merchandise. While sneaking into the Arena was an easy source of entertainment.

However, Markus was pulled from his musing. In front of him stood two people. They seemed to be looking at him, it took Markus only a second to access the situation. They were large, males. One was bald, though he was young meaning he did it on purpose. The other had long hair, tattoos covered both his arms. They both held wooden bats in their hands. They both had the same look to their eyes… They were here for trouble.

Unfortunately for them, that is exactly what they would find. Markus had no qualms in finishing them. The two said nothing, probably assuming with Markus' dressing and demeaner that he was who they were looking for.

The two attacked in unison. The first one, the larger bald man was also faster, Markus dodged to the left, the mans bat hitting the ground at his feet. The other attacked fast, however Markus was certain he did not expect his weapon to be caught mid air, by an arm he could no see.

Markus felt some of his mana reserves leave his system as he summoned his Dark Tendrils, two extra arms, like shadows in the air. Markus smiled, an actual smile, even if no one could see it behind his hood. Suddenly, he wrenched the bat from the second mans hands. The look on his face was priceless.

"Sir… please. Just let us go. We were hired to find you. To stop you…. Please. We knew you were a mage, but… but they didn't tell us you were so powerful!" The man started, looking into Markus' face, seeing only darkness behind the hood. Even with that being the case, what he saw must have scared him, the man started to run. His friend close behind him.

However, Markus was in a sour mood. He was not feeling lenient. They had attacked him, planned on killing him. His report would say as much, should anyone associated the damage with him. Besides… He did not plan on killing them. That required too much work.

Markus held up his arm, pointing at the two running. His palm was facing forward, fingers outstreached, suddenly he summoned four orbs of dark energy. They started to slowly spin in a circle, his hand the center point… The two were running down a dark alley, trying to escape. 20 Meters… 30 Meters… 50 Meters… The two were running fast.. It was not enough.

Markus released the magic, two chaotic orbs launched themselves at either thug. Both hit. Even from here Markus could see the damage. Their clothes were torn, bones were probably broke. They were both lying on the ground. He was pretty sure they were alive, though he did not care to check, he assumed they would be found when friends came looking. With it being so late, and his magic giving off no light. He was certain no one would know what happened.

He continued walking. Contemplating the job.

---
<~~~~~"Only with Darkness can there be Light"~~~~~>
Notes:
Magic :
Light Affinity, positive + 60%
Chaos Tracers, cooldown 1/3
Hela : Hidden
Defeated :
Weak - 2x thugs, badly injured