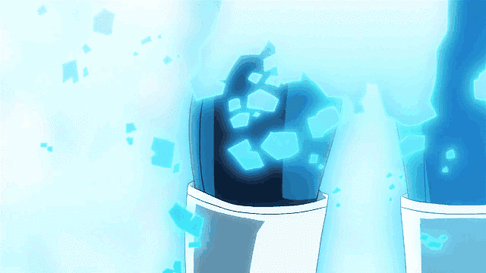 Name:
Vandrad du Wolff-Ragnos   
Gender:
Male   
Age:
38   
Birthday:
12/12   
Sexuality:
Straight   
Special Characteristics:
Plenty of battle scars over his body   
Personality:
To call Vandrad arrogant and proud would, perhaps, be the understatement of the century but it also is not without cause or reason. The son of Gren Ragnos and Duchess Themescyia du Wolff, the boy was a bastard born out of wedlock. Because of this, his birth was hidden from his natural father and he was taken in as a 'lost child' by the Bellum Duchess. While the woman sought to raise him like a proper prince, he never quite adhered to the standards of royalty. He was adventurous even as a child and sought to scour the greater world for challenges and excitement. As he grew in age, he adopted the smug personality that generally comes with royal upbringing. But it was because he had discovered his natural affinity for combat; having proven himself an adept fighter from a young age. Rather than stay within the estate walls, Vandrad joined the standing wizard army of Bellum, entering as an officer right out.
It is because of where he was raised and the organization he joined that he developed a lot of his traits but not all of them. With age came knowledge and awareness and he began to see through a lot of the smoke and mirrors that Bellum put up. While he doesn't harbor great care for non-magical creatures, he doesn't despise them like the rest of Bellum does. If anything, he pities them for their lack of ability and opportunity to excel in a world of magic. As an officer of the Bellum army, he was given command over several squads of men over the years and he was quick to become one of the hardest, most challenging commanders there was. He pushed his men to their limits in an attempt to get them beyond what they were capable of. And while his pride was earned through fighting, it often caused him to butt heads with superiors. He's always quick to call out when a plan or thought is stupid, in his consideration – despite who might be suggesting it.
Vandrad reacts differently depending on what kind of battle he is partaking in. If it is combat with a friendly competitor – such as a training session – Vandrad uses it as a means of teaching. His lessons are harsh and he is unwilling to hold back, often swiftly dominating the student and berating them on where they failed. But if the battle is one of life and death, then Vandrad truly comes alive. He fights with every bit of his power and tenacity, swirling through combat like a fish in its natural habitat. His arrogance is often at its worst here as well, as he will chide and mock his opponent's weakness. Sarcastic comments and humor are a weapon he wields well against anyone but especially those he deems lacking tactical or general intelligence. In spite of all this, he has been known to show respect to those who earn it and won't shirk from offering praise when its deserved, even if it is somewhat flippant and dismissive.
Ascendancy:

X Rank:

Name: Gold Rush
Description:  Centuries ago, a tribe came to Fiore from a continent that is so incredibly far away that to this day those who ventured to find it have failed; the tribe members claimed to have come from a place called "Egypt". Wherever the tribe went, they prospered beyond belief; to each country and continent they went to, they rose to become the most powerful group of people there. Eventually, they were captured by all dark guilds at the time for their fortune and ability to prosper, and when the tribe refused to cooperate, they were all killed. Luckily, some were not captured, so your bloodline still lives on today. However, you must be wondering - "How did they do it?". Well, it's quite simple.

The tribe from Egypt, which were known as Egyptians, were cast away from their homeland by raiders with absolutely nothing. An Egyptian goddess, who was saddened by what could potentially happen to her people, cast a powerful spell over the tribe to make them the luckiest people on the planet (literally!). Because of this, the tribe was able to find a significant more amount of jewels, items to sell, and they were said to be so lucky that they could even cheat death and danger; of course, that wasn't the case when they were completely obliterated...


   Ability: The user is given 3 passive abilities and 2 active abilities, though they can only ever choose one ability from the passive and active parts of this lineage. Whenever going on a job, the user must always pick from one of the following abilities:
   * Increase your own jewel reward by 100%
   * Find a custom weapon, item, or armor (rank depends on the difficulty of the job; you get to choose the type of item)
   * Increase the jewel reward of you and ONE other participant of the job by 50%
   The user's active ability are the following:
   * The user is able to sacrifice their EXP gained from jobs for additional jewels
   * The user's luck will become at its peak (as though you needed any more...) and will now have great things overall happen to them. This ranges from getting a simple kiss from that one special person, to having your opponent stumble, causing them to, even if narrowly, miss the direction they were sending their spell at.
   Usage:  Lineage has three passive abilities and two active abilities; you MUST pick one of the passive abilities at the start of any job. The second active ability of this lineage can only be used once per thread, with a duration of 4 posts; again, you can only pick pick one of the two active abilities.

   Whenever the second passive ability of this lineage is used, the rank of the weapon/item/armor is found at the following job ranks:
   * D-Rank: Nothing
   * C-Rank: Strong
   * B-Rank: Strong+
   * A-Rank: Strong+
   * S-Rank: Legendary
   * SS-Rank: Legendary+
   * 10Y: Legendary+
   * 100Y: Artifact

   Whenever the first active ability of this lineage is used, the jewels gained for the amount of exp sacrificed is as the following:
   * 25 EXP: 1,000 (D-Rank)
   * 50 EXP: 2,500 (C-Rank)
   * 250 EXP: 7,500 (B-Rank)
   * 1,250 EXP: 17,000 (A-Rank)
   * 6,250 EXP: 30,000 (S-Rank)
   * 18,750 EXP: 45,000 (SS-Rank)
   * 56,250 EXP: 70,000 (10Y-Rank)
   * 168,750 EXP: 100,000 (100Y-Rank)

Y Rank:

Name: Armoured Beast
Description: A humanoid monster was said to live in a small village in Fiore. The monster was said to be intelligent, yet strong. However, despite holding the intelligence of a human, it was shunned for it's hideous figure, which lead to it crafting it's own armor to hide it. Eventually the armored beast rescued a princess in distress and they fell in love, eventually settling down and making a family. Their children, however, didn't have a hideous appearance of their father but they were prodigy at war and wore armor fit for conquerors.


   Ability: A passive defensive ability that allows the user to have a higher endurance (50% more HP), tolerance (Poisons and disease/curse effects last half as long) and a keener intellect than most others.
   Usage: Passive

Z Rank:

Name: Arsenal of Spellpower
Description: It is said in legend that once upon a time there was a knight in the service of the King of Minstrel, when the kingdom was still split and the country not yet united into a single nation-state. The era of these states warring for power and control was plagued by conflict, turmoil and seemingly endless wars, for when one clash ended, the next one would already begin, this man growing up within these turbulent times. Born as a simple peasant boy, the knight was conscripted into the army of Minstrel, quickly making a name for himself as both an excellent fighter and an even better mage, eventually even attracting the attention of the king, who elevated the man from simple background to the status of knighthood. The man was said to use a wide array of weapons in combat, which of course in and of itself seems like an integral part of the skills a knight should possess, though what differentiated this man was his ability to wield all of these weapons at the same time. It is said that he could expertly wield three swords in combat. A battleaxe and a glaive? No problem. How much of these tales is actually true remains a mystery, but a fact remains: The man's descendants share his ability to expertly control a great number of weapons in combat, and even when not wielding them within their grasps, can control weapons to a degree only a few others can.


   Ability: The user gains the ability to actively equip one additional Requip spell on top of the active Requip slots they already have. If the user does not possess a magic that is at least of an Auxiliary Requip type, the active Requip cap is raised from one slot to two slots instead.

   Usage: Passive.
Likes:


Fighting - There is nothing else in all of Earthland that Vandrad loves more than a good fight. Whether its a spar against a competitor or a real bloody battle, he is always ready and willing to put up dukes and test one's might.

Training - It goes hand in hand with fighting but Vandrad also enjoys putting himself through rigorous exercises. In his downtime, he can often be found working on some part of his form; be it his physique, his mind or his magic.

Steak - Vandrad loves most foods but he has a special place in his heart for steak. Something about a fine cut of meat makes his mouth water and even the thought can send him scouring off to find a restaurant.

Dislikes:


Pacifists - There is nothing more despicable than a person that won't fight. Call it keeping the moral high ground or whatever, Vandrad only sees it as cowardice.

Weaklings - Second only to pacifists, Vandrad believes anyone can be strong if they push themselves to be. Weak people are ones that refuse to put in effort and they aren't worthy of respect.

Traveling by boat - It seems like a silly thing but Vandrad has never enjoyed riding on boats. It's probably because he can't seem to get over his sea sickness, despite his constant efforts to overcome it.

Motivations:


Test his strength - Vandrad has an inflated sense of his own abilities but that doesn't mean he believes he is the strongest. He wants to find other wizards in the world and put his mettle against theirs.

Gain Power - He doesn't care much about trivial material sources of power; he wants to continually grow his magic. He will stop at nothing until his magical potential has reached its peak... and then he'll seek to surpass that as well.

Family History - Vandrad was only recently told about his father, undoing decades of lies. Now with the truth out there, he wants to learn more about the man that sired him.

Fears:


Defeat - Every great warrior is fearful of losing and Vandrad is no different. Despite his desire to prove himself, he is still wary of those that can beat him senseless without blinking an eye.

Belittled - There's only one thing worse than defeat and that's to be brought low by a superior. Vandrad has never experienced what it's like to be mocked and chided by an enemy and he isn't in a rush to live through it.

Snakes - What's there to explain here? They are weird, slimy creatures that wiggle and hiss and Vandrad wants absolutely nothing to do with them.

General Appearance
Height:
5'5"   
Weight:
150 lbs   
Hair:
Black by default but changes depending on magic   
Eyes:
Black by default but changes depending on magic   
Skin Tone:
Tan   
Appearance:
Spoiler:
Guild:
Fairy Tail   
Tattoo:
Right pectoral, black
Last edited by Vandrad Ragnos on 26th August 2020, 4:48 pm; edited 2 times in total