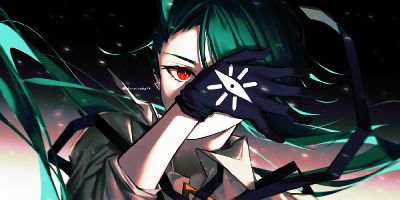 It wasn't all that uncommon for Nessa to have made her way to Oak Town. She definitely did her fair share of guild work to not only keep things moving steadily along in her personal life, but to make sure that she could actually afford to make stops at the one place in this town that had kept her coming back again and again: The Grand Library.
But this time, anyone who might be interested in searching out the young woman wouldn't find her in any of her usual haunts around Oak Town. In fact, they would find her in someplace rather unusual for the young woman: A bar. Normally, the bar scene wasn't exactly Nessa's cup of metaphorical tea. But even she had to relax at some point.
Luckily for her, it just so happened that the famous Summarsun Weeks had begun to kick into gear all across Fiore. Oak Town was a place chock full of history, but even here it was hard to get enough people and time set aside to kick off the celebrations with the biggest events. So instead, they had decided to try something different this year. The first of the Summarsun weeks had been kicked off with a joint effort: the local bars and fruit sellers working in conjunction to all but flood the streets with glass after glass of all sorts of free and fruity concoctions.
You just had to be of age. It was a simple thing, really. But free was free, and even she couldn't miss out on that opportunity. It was why she found herself sitting at one of the many outdoor bars that had popped up throughout town. If anyone who knew her from her guild work walked by, the odds were good they would mistake her for someone else entirely. Normally her outfits were practical, more masculine in nature. But..she had a few outfits that worked in the opposing direction. For today, she fully embraced her femininity.
Where normally she kept her lengthy hair in a both a side part and ponytail, it was now being kept in a simple braid that kept her hair reasonably put together, tied at the end with a simple black ribbon. Instead of the semi-professional attire of a dress shirt with black slacks and suspenders, she had on a sundress.
A dark pastel purple. It didn't take much, but it made her entirely different from her usual appearance. Still, it was unfortunate that the festivities had started while she was all the way out in Oak Town. If she'd realized what day it was, she might have made the trek back to Talonia to visit some old friends. Oh well. It wasn't like this was the worst place to be stuck for a day. Still, as she sipped on the purplish-blue drink that she'd been served up, one thing was on her mind:
It would be nice to have had some company. After all, the only people out on these impromptu tiki-bar setups aside from here were all starting to get to the point of being pretty actively smashed while she was still on her first drink. God, was she going to have to deal with a bunch of drunks? That really would be her luck, come to think of it.
Word Count: 544
Total Word Count: 544
Tags:
@Francois Prideheart