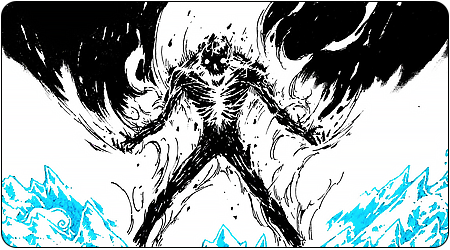 Magic Name:
Ember Demon Slayer
Magic Type:
Demon Slayer (Solitary):
+50% passive increase to Strength, Movement Speed, and Spell Damage.

Greatly enhanced senses of Hearing, Sight, and Smell.

Ability to Consume Magic of the same element as the Slayer Magic to regain MP as well as the Force Ability.

Inherent 50% Damage Resistance against the Elements the Slayer can control. Stacks with other sources of Damage Resistance up to its usual maximum

Description:Unique Abilities:
Moths to a Flame: Every fire needs fuel. Gain a 55% buff to total MP.

Ability 2:

Ability 3:

Signature Spells:

Name: Ember Demon's Howl
Rank: C
MP Cost: N/A
Category: Offensive
Type: Multi-Target
Damage: 45 HP
Range: 90m
Speed: 65 m/s
Duration: 3 Posts
Description: A simple spell where a ball of flame is formed in front of her mouth, and when Deva opens her mouth it turns into an explosion of white embers that fly out in front of her and chases up to 3 targets.

C Rank:


Name: White Pyre
Rank: C
MP Cost: 30MP
Category: Offensive
Type: Single Target
Damage: 40 HP
Range: 1m
Speed: 120 m/s
Duration: 1 Post
Description: A close ranged attack where Deva grabs her opponent and erupts a pillar of white flame, burning anything in her hand.

D Rank:


Name: White Embers Dance
Rank: D
MP Cost: 20MP
Category: Supportive
Type: Area of Effect
Healing: 40 HP
Range: 30m
Speed: 30 m/s
Duration: 3 Posts
Description: A dance of white flames erupt from Deva and covers the area around her. The heat from the flame is warming rather than harsh, healing wounds of those who stand in the area.

Name: Confrontation Sensation
Rank: D+
MP Cost: 30
Category: Defensive
Type: Area of Effect
Durabilty: 90 HP
Range: 15m
Speed: 25m/s
Duration: 5 Posts
Description: Deva explodes into a tornado of white flame, protecting herself from attacks outside the twister.

Proof:
Trade Here