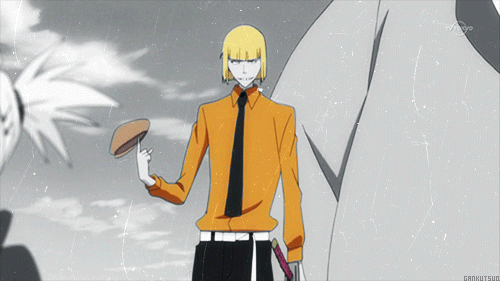 Forethinking. By definition, to consider something before hand. In other terms, to think ahead. Some use it to express the value and responsibility that comes with one's decisions over making stupid, at times hedonistic mistakes. Think of the future. Unfortunately, forethinking is not a skill possessed by all. That leads to acts of behaviour that can often be found pitiful, irresponsible and, by some, uncivilized. Through those acts, sometimes one can end up thinking about their future after all. Such an irony. However, one thing is for certain. That no matter the course, and stops, this behavioural train takes, it all, almost always, leads up to one of the greatest mistakes ever one can commit. Waking up with a hangover. And nothing, nothing feels good while on a hangover.


---

Eight hours, an undisclosed amount of alcohol and ten grams of weed ago.

What was supposed to be a small, laid back farewell gathering for Whisper was turning out into a bash. A rager. A proper, full-blown party. Not that it wasn't expected to. Au contrair. But the guys had really gone the extra mile this time. James brought over the alcohol. Rum, wisky, gin and whatnot. Enough to supply a bar. A gesture greatly appreciated by whisper, who liked to assume bartending duties at such meetings. Marisha had invited everyone else. Old friends, acquintances, classmates from highschool. Even that guy, Wade, who gang repeatedly said wanted to hang out with but never did. Theo, always capable of delivering both quality and quantity, took care of herbal recreation. Daphne. Well, Daphne was the one person who orchestrated this.

The nigth proved to be long and eventful, with alcohol and music aplenty. Usually Whisper was the one to throw such parties. At every such party, authorities never failed to show up. However, that was not a party he has planned. Knew about it? Sure. Expected it to happen? You bet. But it still was not planned by him. Seeing as this was not his party, and rather a party for him, and concenquently no authorities were bound to make an appearance he put such thoughts out of his mind. Besides, he was in the middle of a drinking game, thus had bigger fish to fry. With a sudden motion he downed his fifth whisky glass, putting the it down on the table with an audible thud, an exhale escaping his lips. "Alright, you got me this time" he said, looking deadpan at James, "Tik."


---

Late this morning

Reasonably unearthly groans were followed by the stirring of a half naked, tattoed, blonde figure laying on a bed. Its covers, wrinkled and walfay to the ground, obviously having lost the fight of tossing with the bed's occupant. The pillows both on the center as, apparently, the man had slept on the middle of the bed with one feet hanging over and one foot touching the hardwood floor. After the stirring came a yawn, unsurprisingly not stiffled. Left forearm and hand rose from the matress to support the messy, bobcut wearing, head that was also rising. A curse being the first thing leaving its lips that day. "Fuck." As he used his left hand to rub his temple and eyes, the man sat up on his bed, reaching for the nightstand. There, freshly woken up fingers reached for last night's cigarette, smouldered in its tray. Having accomplished this they sook a lighter next. Not being able to quite grab it, the man, extended his fingertips, managing to push the lighter close enough to snatch it. Soon enough it was lit, placed upon lips who hapilly took in the smoke. "Coffee." Was the second word that escaped those lips that day.


With a set of slow, seemingly painful, movements the man got up from his bed. Stretched. Yawned once more and started making way to the kitchen. Left hand holding the cigarette, right hand going through his hair. The bed was but a few steps from the wonderful, brown, liquid. Which were pretty shortly traversed and included a small jump made to pass the step near the bed.This being a studio, a quite impressive one at that, the first thing you saw entering through the door was the living room. Black and grey colors dominated, clashing beautifuly with the brown, hardwood floor. Further inside was the kitchen, separated from the living room by a couple of half walls and what served as a dining area. Similalr color scheme prevading through them both. Right to the living room was a door, which led to the bathroom. However, to the left of this kitchen living room combo was an one step bed platform, stretching through that part of the house top to bottom.

Having made that cup of coffee, Whisper gathered his things, while taking in the caramel aroma of his brew. He sat on a grey recliner, set the mug and an ashtray on a nearby coffee table and begun enjoying his breakfast. "Ah, coffee and cigarettes." He said as he begun rolling one. The shag he used was heavy and the papers thin, designed to not let the cigarette burn out on its own. "Wake up." He said, with a filter tip on his mouth, only to receive light snoring as a response. "I said, wake up!" He said once more. This time though it was followed by a kick to the couch next to him. A manouver that seemed to work as Theo rose up from the couch, going through the same set of ritualistic, hangover movements Whisper had just moments before. "Hell you want, man?"

The two friends spent some time enjoying a hangover cup of coffee. Well, the later part as the former also consisted of a terrible headache, a dry mouth and an uneasy stomach. They talked. Mainly going over last night's events. Funny moments. Awesome moments. Awesomely funny moments. That one round of beer pong they played using gin instead. Pretty soon time had passed. As Whisper was packing his things his best, and one of few, friend was already dressed and heading out the door. Admittedly his shirt was wrinkled, untucked and his tie not properly tied. "You're going to do fine you know, " Theo said with a slightly sad, already nostalgic smile "they are going to love you there. You will so fit in." Not choosing to get sentimental Whisper scoffed at his friends reassurances. "I know! It is going to be legen...dary! he exclaimed, watching as his friend smiled once more and closed the door.

Almost done with packing everything up the blonde mage place a photograph in his bag, taking a long, good look at it, before zipping it up. Him, Theo, Marisha, James and Daphne."I just hope it really is.


---

Now

It had been a long walk. Climbing up a mountain, even when a path is present, is not an easy or relaxing thing to do. At least not for Whisper. Despite fall being his favorite season, with winter a close second, he did not hold much sympathy for feeling cold. It was not as bad as it could be, considering the presence of those spectral wolves did help lessen the cold's effect, or rise the temperature, Whisper did not know which. Still, it was as bad as he could have it and that was not something pleasant at all. Especially when nursing a hangover. That's not to say that the trip was all bad. He even got to pet an adorable wolf on his way there. Whisper had always been more of a cat guy, but he was never one to reject affection from adorable animals.

Fixing his scarf, that had gotten a bit screwed by the winds, he looked forward. Squinting his eyes he could already see it. The next couple of minutes passed without him noticing and brought him to the entrance of a beautiful, well cared for, white garden. Beyond the garden were thick, coniferous trees and large rock formations framing a small, anassuming, to the unwitting eye, building. The guildhall of Silver Wolf. Walking through the garden, quick on his feet, Whisper streatched, assumed a strut and marched towards the door. One of his most charming smiles adornign his face. Small, slightly crooked to the left and cocky, to some obnoxious even. He opened the doors. Slowly, softly and yet with poise he took a step into what would, hopefully be a place he would come to belong.

OOC

Word Count: 1407