Fighters Need Kings(Job w/Noheme)



Lineage

: NPCer


Position

: Top


Posts

: 21826


Guild

: Staff


Cosmic Coins

: 69


Dungeon Tokens

: 69


Mentor

: Admin


Experience

: 69,696,969

Character Sheet
Character Name: NPC
Primary Magic: NPC Slayer
Secondary Magic: Post-Make
The member '
Noheme
' has done the following action :
Dice Rolls
---
#1 'Monster Dice' :
--------------------------------
#2 'Normal Dice' :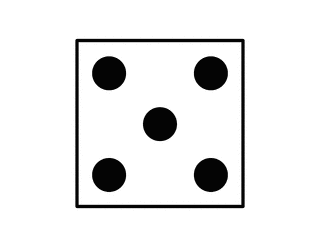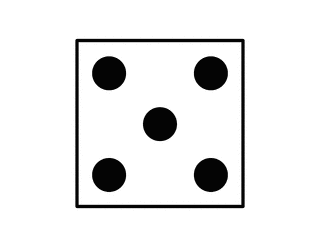 - - - - - - - - - - - - - - - - - - - - - - -

---

Lineage

: Armoured Beast


Position

: None


Posts

: 1097


Guild

: Fairy Tail


Cosmic Coins

: 0


Dungeon Tokens

: 0


Age

: 21


Experience

: 697,325

Character Sheet
Character Name: Eris Sytry
Primary Magic: N/A
Secondary Magic: N/A

It seemed that Cirven took things pretty easy as usual and even tried to make a joke out of it, as one would expect. But he quickly threw that idea away as he saw Noheme being serious about it and all. Or at least it seemed like it. "It should be fine. Someone has to yet say that my hair looks too bad for me to be showing it publicly, so it shouldn't be impossible to use that thing." Though no one said that her hair looked good either to be honest. Perhaps her current state was caused by the fact that her mortal vessel was almost tailor made. In a sense of human logic, Noheme was actually born, yes. But the body that she was born with, the vessel she chose, it was altered while in the womb of the chosen Ma or Mem Aleph as known fully. A mother of gods, someone chosen by the deity to bear their vessel. And even though the moon goddess didn't exactly perform all that many changes, wanting to keep her new body as close to humans as possible, it would be bad if she didn't make it a little bit more perfect than all the other ones. So in a sense, she caused her own body to perform slightly above regular human. If that explained the state of her hair not being so bad despite all the events she's been through, she had no idea. And in all honesty, it kinda sounded ridiculous when she thought about it all like that, so she kept her mouth shut about it. Although she had this faint idea that Cirven would learn of all this one way or another at some point. There was some sort of a bond between the two. Perhaps because they were so close on the battlefield, they became connected by the blood and experience or something. The girl was sure that there was an actual term for it in the human tongue, but she did not know of it.

Anyway, the dog demon continued brushing her hair with his own thoughts. And it actually felt pretty good all and all. It probably took away the more wild and animalistic look Noheme had going on, but perhaps that really wouldn't be a bad thing. After all, she soon heard her very first compliment on her hair. The man sure was on a streak with these fists. It really did make the fox girl blush some more as she ran her hand through the hair again, feeling it's physical difference from her previous state. It was... nice. Something she would not mind trying every now and then. Obviously it would take her a lot of practice to get it into her head that she had to use the object every day, but perhaps she would get there one day. And to seal it all, he also admitted that he did not see anything in the mirrors that shortly imprisoned the moon goddess when they were on the battlefield. That was good, even making her sigh in relief. She didn't want anyone to see her reflection like that... not yet, it was far too soon. She still had too much to do in this world, if anyone was to see that black shadow that peered back at her from the looking glass, then everything would surely crumble into pieces. Not wanting to think about it too much, she simply listened to her partner and got up, turning around in front of the mirror and trying to observe her new 'hairstyle' from all angles possible. "Thank you..." It did not hurt and she liked it. The thanks she gave the dog demon were genuine. He also later seemed to be a bit bothered by her naked appearance, but did not actually protest. That was good, because Noheme would not be able to fall asleep in any other state. Though she did chuckle.

"You men are so easily rewarded sometimes, really!" It was a little joke and tease, but she was exactly the same way. If a beautiful naked lady was placed in front of her, she would not be able to stop her drool. It made her wonder if Cirven actually knew her orientation when it came to romantic thinking. Perhaps he noticed by now, perhaps he did not. Unfortunately for him, this lady would not accept him as a partner in bed no matter how much he would impress her. But at least he let her sleep in the bed no problem, so that was good. And she was ready to cut his throat open if he were to grope her at any point during the night too, so it was good thing he didn't do anything of that matter. She did notice him leaving for another place however, which made her worry a bit. But as soon as he returned, she was able to return to a peaceful sleep. Morning came and their battle commenced, the two odd beings securing their victory once more. As the beast fell once more beneath the power of Noheme's attacks, she sighed and looked at the cheering crowd, somewhat annoyed. "We even got the same exact opponent... these fights are starting to get really boring. I can actually feel my own body wasting away at this point! It's clear that we're the strongest, can't we just grab the prize and leave already?" It was pretty obvious what the answer would be, but she still had to ask. Although, maybe it wasn't such useless question. After all, her demon partner managed to take down two extremely powerful enemies already. Sure, they were not flawless victories, but they were victories nonetheless. Looking at the dog demon, she nodded as they would walked away from the arena and free the space for another pair to fight.

At least they were getting closer to the end, finally. It took few hours that the girl spend with her spirit in the seats the overlooked the arena for once, but their next battle came eventually! This time, they were to face someone unique, surely! Oh, wait, no... it was just another pair made of human and their pet, or at least it looked like that. Against them was a man(?) with a ragged apron and a sack over their head, wielding a giant butcher knife in their hands. Probably another slow but brutal type of enemy, as they overshadowed even Noheme in their height. And next to them, another beast that looked like a tiger or something. Only it had three faces instead of one, making it look really weird. Well, there was no real point in observing them, as there was not special magical power coming from either. All they had to do was simply defeat them. "Alright, just like the last time! I take down the butcher, you can have the pet! I need to try something that requires enemy with an actual weapon!" Hopefully her partner would listen and let her have this one. As the signal sounded once more, the usual would commence. But this time as Noheme sprinted at her enemy, she summoned something that looked like a greatsword in the ground, grabbing it as she passed it. The male(?) butcher let out a horrid screech as it would start slowly walking against the girl as well, preparing for a strike. What the moon goddess wanted to try was one of her spells that she never really got a chance to use! A butcher knife against her darkness weapon, which would win! They would both put all their strength behind their attacks, the blades clashing. The goddess' weapon would even form black flames around it which made it all the more powerful. A loud explosion would follow, only to reveal the black blade pointing at the butcher's throat, their own giant weapon laying shattered on the ground. "Seriously? That was all it could take?" The enemy let out a scared screech, but would not give up, trying to punch the girl instead. But they were far too slow to connect their blow, the fox girl finding herself behind them and slashing the greatsword right into their skull, effectively knocking the opponent out. "Well, that was disappointing for someone who nearly made it into the finale..."

Word Count - 1389 / 11860 total






- - - - - - - - - -

---

Lineage

: Dog Demon of Absorption


Position

: Guild Master


Posts

: 2242


Guild

: Onyx Moon GM/Captain/WFTC CEO


Cosmic Coins

: 30


Dungeon Tokens

: 0


Age

: 29


Experience

: 204,700.5

Character Sheet
Character Name: Cirven Mizune
Primary Magic: Thunder God Slayer
Secondary Magic: Anima Messor
Both of the duo managed to swiftly defeat their opponents and both looked like they felt the exact same about it all. The fights were dragging along and were more uninteresting for them. He did not understand why they could not just blow through all the competition in a day or two like with most competitions like this one. It could have been obvious as something like they wanted the people to rest up and not be tired for their fights and make mistakes but it could have been for a completely different reason that the demon could not help but feel uneasy about. Things were too weird with each fight leading to a medical team taking the injured away quickly and then those people not being seen again. He didn't think it was too weird but the medical team smelled similar to the labs he spent time in as an experiment when he was a child. He tried to think that it was only because the medical area had similar things but again something kept nagging at him that he was wrong. "I'm hoping things start to get better. This fighting is seriously boring me to the point where I don't want to fight anymore." He broke from his thoughts to speak on the fighting like his partner did.
Soon after their last fight the duo was called again to the arena for the semi-finals. He hoped that this fight would be different but he had low hopes of it being as such which seemed to only be confirmed when they arrived to the arena to see their opponents. "I really think that beast cat thing has some mental issues. I mean, I get annoyed when something talks into my ear but he has that all the time in both ears with the two heads on the side of its own. Must really be crappy." He joked with how the beast looked and it somehow seemed to look like it understood him and growled out loudly. "Welp. I pissed the thing off already. Have fun with that guy because this three headed ca-" Cirven was cut off by the beast coming at him with blazing speeds and swiping its claw at his head. He managed to dodge it but the beast continued in its assault causing Cirven to start to use his metal enhanced body to block the strikes. The speed was there with the beast but there was little power in its strikes compared to what he had fought earlier. Cirven sighed as he managed to grab one of the beasts wrists and then the other when the beast tried to retaliate. He held it in place and stared into a set of the beast's eyes. "Sorry about this. I wanted to enjoy this but it really lose its fun." He then let go of the beasts paws and slashed both of his own claws across the beast's body causing it to let out a pain filled whine and fall to the ground knocked out. "I swear this thing just gets easier and easier it seems. I have only had to try a bit a few times before this." He let out a sigh and started to go towards the exit because he had already seen his opponent had her opponent beat. "Let's go and wait again to see who our final opponent's are. I want to get his over with already."
His speech was cut off by a man coming into the arena floor dressed in armor all over his body even his face. The reason Cirven stopped speaking was because the man was carrying the man who earlier fought Noheme and seemed to be draining him of his magic power. He let go of the man and dropped him near the entrance where the man laid unconscious. Cirven readied himself for a fight but the man used some quick movement and ended up around him and Noheme where he grabbed the beast and the man they had just fought and quickly drained them of their magical power. They were still breathing but barely. "Who are you?" Cirven turned and looked at the man who then met eyes with him. He dropped both of the defeated participants and removed his armored mask to show his face to Cirven and instantly sent Cirven into a rage. "How... How are
you
here!?" The man grinned at Cirven and stuck his tongue out showing an
'X'
-like tattoo on his tongue. "Aww. Cirven don't be that way to your uncle Trenan. I helped you grow into who you are today after all." Cirven's face flared up with anger. "You are right. You are the reason my sister was killed by me and because of that I ended up this way! I threw my humanity away just to kill people like you! Just to get revenge for that day!" Cirven's body changed into his
demonic form
as he spoke. His now red eyes locked onto Trenan. "Oh come now. You really hate me that much, huh? That's good because I will enjoy killing you here and draining you with the powers my experimenting finally gave me. This whole tournament was set up by me to take the magic power of those who lost just so I could get stronger. Thing is, everyone loses in the end and I'm the only one who will win because even the winners which are basically you two, will be simply fodder for my power increase!" The crowd grew confused from the sudden change in atmosphere being shown but they could not hear what was being spoke about. They only figured that the last opponent was somehow one man versus the fox eared woman and metal user. They started to cheer for the final fight happening and even the announcer joined in to hype up the fight.
All Cirven could think of was how he could not stop Trenan from triggering his demonic rage in the past and it leading to his sister's death. The scene flashed over and over again in his mind causing him to only see red. "I'll kill you!" He moved at a quick speed to Trenan and swung out his clawed hand to hit him. The attack hit Trenan but the man only laughed as Cirven found his hand had been burned from the contact. Trenan had been injured too but the man did not care. Cirven quickly backed off before anything else could happen. "I let you hit me just to show the difference between our strength. You are nothing compared to me so please just allow me to beat you down and claim my prize of draining you of you power. That same thing goes for you, Eris. I can't wait to take your power especially." Trenan licked his lips and stared at her but Cirven jumped between his gaze at her. "You won't get that far." His arm morphed into a long blade and he swung it horizontally at Trenan but the man ducked under it and quickly took the opening to move towards Cirven where he pulled out his own blade from his side and slammed it into him causing a burst of flames to erupt out upon the contact. Cirven let out a gasp as the pain racked through his body. Trenan then lifted up his sword in order to attack again but Cirven thinking quickly, morphed his arm into a cannon and shot a ball of metal into Trenan's face that then exploded into shrapnel cutting into the man and covered the area in a dark black mist that was hard to see through.
Trenan growled in annoyance. "You know I don't like hide and seek, Cirven. Just show yourself so I can finish you off. You don't have much of a choice either way because you can't beat me." Trenan's words were met with a slash tearing through his back causing him to groan out in pain. "You are starting to anger me, boy! Do as I say before I decide to get serious and kill you in a much more gruesome way!" Cirven again replied with an attack but this time in the form of two slashes striking Trenan on his back. "You had your chance..." Trenan's body suddenly started to let off a massive amount of heat and then it exploded out engulfing the area in the mist and even a bit more. The heat was so strong that it melted away the metal ash mist and left Trenan staring down Cirven who stood outside of the mist. Trenan was somewhat confused as he though that Cirven was inside it with him only to find out that what was attacking him was two blades that Cirven was controlling. "Maybe you were not such a failure in the past, at least based on what you became now. Too bad that you angered me." Trenan dashed forward at a speed that Cirven could not react to, picking him up and slamming him into the arena's walls while the entire time he had a strong heat wave coming off from his body. The heat wave burned Cirven's body and melted his clothes slowly from how hot it was. Trenan backed away from his work and stared down at the man who he had just pushed through the arena wall. "I hope you are ready to see your mother. I bet she misses her prized possession." Even through the pain Cirven's eyes opened up wide with anger and the purple aura that was his killing intent that he used for his Anima Messor magic swarmed over him. Before Trenan could react Cirven dashed forward and slashed Trenan multiple times with each hit hurting Trenan but burning Cirven's body more and more. He knew he was being hurt but fought through the pain. "Just die!" He yelled out as he dashed forward striking Trenan again with his claws with a powerful attack from his Anima Messor spells. Cirven passed by his opponent after striking him but due to the pain he had endured his body gave out and he fell to the ground.
Trenan dropped to one knee from the barrage but regained himself and charged forward to Cirven's down body and picked him up by the throat where he continued to burn him. Cirven's body had betrayed him and given out when he needed it the most. It was a pitiful display for him and he knew that Noheme probably would look down on him for it all but he couldn't do anything more against his enemy. The man was stronger than him and was now about to kill him. Trenan pulled his sword back and prepared to stab Cirven through his body to kill him while burning him with the heat his body was producing. Cirven looked towards Noheme and smiled. He had done everything he felt he could and was leaving the rest to her. He was accepting whatever would happen at that moment as fate and accept what would happen completely.
Word Count:


13,795/10,000
___________________________________________________________________
Character Info:





- - - - - - - - - - - - - - - - - - - - - - -

---

Lineage

: Armoured Beast


Position

: None


Posts

: 1097


Guild

: Fairy Tail


Cosmic Coins

: 0


Dungeon Tokens

: 0


Age

: 21


Experience

: 697,325

Character Sheet
Character Name: Eris Sytry
Primary Magic: N/A
Secondary Magic: N/A

Their last fight, the finale of this tournament. Noheme was almost cursing Ai for finding that flyer and showing it to her with how boring these matches have been so far. The only one where the girl struggled at least somewhat was their very first fight, but that wasn't even because she was weak or anything. It was something else entirely, something that was sending her thoughts into disarray. But even that was gone now, making the fox girl capable of thinking calmly and effectively again. But perhaps there was still a chance for a good opponent for the grand finale. That was what the girl hoped for, a battle that would no bore her and force her to use all the skills available to her to their fullest. Of course, there was still a limit to how much she would use because of the no killing rule that was given to them. With that, and her desire to slaughter her enemies kinda missing here, she would only limit herself to abilities that were from rank D to rank B as per usual. All beyond that was reserved for those that she wished to wipe from the face of Earthland for good, for they were indeed abilities meant to kill and tear apart the enemy. Cirven saw some of them during their fight with Genocide, especially the column of black flames that would most likely melt most of this arena. It was Noheme's final attack after all, an ace hidden in her sleeve. Although, she did kinda break that rule herself already. When fighting the enemy who controlled mirrors, there was an explosion of dark magical energy that shattered the man's magic, freeing the goddess. That was her unleashing her powers despite that rule of hers, only so she could get away from the grasp of cruel reality that she was keeping hidden. But something like that would not happen here, she would make sure of it.

And their opponent would finally show himself, someone who was hiding beneath armor like a scared little puppy that was afraid of the beating stick. But there was something different about him indeed, and mostly the fact of what he was doing. Even before the battle began, he was holding one of the previously defeated fighters that the duo gracefully tore apart. From the feeling of it, it was as if he was absorbing his power. And then again, doing the same on the two bodies that were for whatever reason still in the arena. [color:4a77=#green]"What the..." There were many things that she wanted to ask about their current situation. But she was not quite allowed, as Cirven spoke out first. And his reward was the man's face, about as crude as his armor. For some reason, Noheme felt as if he was similar to her parter in some strange way. And even if that wasn't true, the dog demon clearly showed that they knew one another. The girl's gaze was simply wandering from one to another in confusion as their enemy showed a mark on his tongue, a guild insignia? No, the fox girl didn't recall any guild in Fiore having an insignia like that and she did a good research before she even left Joya so she was sure of herself in this manner. After all, it was possible that she would have to join a guild herself one day, and she had to know which one would suit her best. Though none of the currently established ones seemed to fit the bill just yet. But that wasn't something she should be thinking about right now. After all, they had an opponent, one that seemed kinda dangerous and even more annoying that the rest with the way he was talking. There was no doubt that he knew Cirven and that they were connected in some way. It was only now that the moon goddess wished she would know more of his story instead of ignoring it most of the time. After this was done, she would have to ask him about it all again.

Though their conversation didn't last as long as she expected. The boy changed his form once more into the one that resemble Noheme herself a little bit more, a power up for the upcoming battle. So he was really serious about it, only showing how strong their opponent would be this time. That was... good! The girl was tired of weaklings that would go down so easily, finally a proper challenge! But as it appeared, her partner took the first strike without any warning, screaming a bloody murder about actually killing the guy. In a fit of rage like that, it was understandable. But it left the moon goddess standing back, observing the whole show as she stood there dumbfounded. Did his attack really have no effect at all? No, it certainly injured him. But despite that, it seemed that this Trenan loved talking more than anything, going on about absorbing their power. So that was what he did to all the previous opponents. Well, not that their power would be all that great in the first place, but still... there was no way this duo would allow this prick to have their powers absorbed! Even though the man's words managed to send shivers down Noheme's spine as they were directed at her. Somehow, what he said was really creepy to her. She wanted to fight back, both physically and verbally, but Cirven was once again few steps ahead, finally starting the real battle. In a flurry of strikes, they would start tearing one another into pieces and for a moment, it looked like her partner would eventually win the whole ordeal. Until Trenan decided to go all out on his own end, quickly turned the tides in his favor. How exactly was the moon goddess supposed to intervene when something like this was going on. How was she supposed to help, how was she supposed to appeal the the audience in such sorry state?

The world around her went dark, all sounds and smells muffled. It was happening again, her focus was completely gone. Just like during their first fight, she was incapable of focusing on the reality in front of her. Why was this happening? What caused all of it? Perhaps it was all because she was unsure of herself, afraid of what would happen if she lost? That was surely part of it. The other part was Cirven himself. He was strong, maybe even stronger than the moon goddess. Her vessel lacked power that she desired, the ability that would make everyone cheer even more for her. Something that would make them worship her as the goddess that she thought that she was. Somehow, she was suddenly ready to give up. But as the darkness around her world expanded, a voice whispered into her ears. "Are you really going to give up just like that? After everything I did for you, will you not even try? How pathetic. You really don't deserve to be a god if this is how you plan on acting every single day. Ruling your Astral world is easy, so you entered Earthland. A world of hardships, so you could finally find challenge. But now that you actually have it, will you just give up?" The world 'pathetic' would echo through her mind and eardrums, repeating itself infinitely, driving her to the border of insanity itself in but a moment. "Lilith, you rotten piece of...!" "Aha, no need to be so angry, Noheme. All you have to do... is finally use the powers that lie inside of you. The powers you were born with... the powers I gave you, along with your life." A power that she knew of, but could not control. Was that it? Was that what was making her space out this whole time? Was that what made her lose control during that one fight where she nearly killed her opponent? Ah, it all made sense now.

As the dog demon got grabbed by Trenan and looked over to see his partner with that sad smile on his face. But all he could see was black. A black that was rabidly approaching, a ball of dark energy that suddenly crashed into the armored foe, shattering what remained of his attire into pieces and knocking him into the close by wall, the ball itself splitting into eight smaller floating black orbs and making Cirven fall to the ground still very much alive. "How stupid can you get, seriously! Are all men like this, or are you a special case? We came here to win the tournament... and the rules say no killing. So watch as I beat this idiot senseless and claim victory for our team!" The goddess was standing next to her partner, a big grin plastered on her face as she spoke. A dark aura surrounded her, giving her figure a strong, crimson red glow as she stared down the man who now stood without any amor. "Ugh, alright! I might as well deal with you and then kill you both together, like a proper team!" Even after all the wounds caused by the metallic god slayer caused and after seeing Noheme's new power, he was still filled with so much confidence. Well, that was good! After all, it would be rather boring and anticlimactic if he were to just give up on the spot right now! Clearly there was no sense in delaying it at all, as he gripped his sword and swung it forward, causing a wave of heat to move forth. The moon goddess too, would use her legendary weapon. The moonlight bow appearing in her hands as she aimed into the air and shot a single arrow. Something that confused much of the audience, as it was clearly going to miss and have no effect. But instead, a magical circle appeared above the heat wave and a rain of hundreds of arrows would fall down onto it. With so many of them penetrating it, even that attack was dispersed because of all the air that was pushed around.

It made the man press his teeth together as he charged forward, swinging his blade down only to be blocked by the bow'f frontal side that had small blades on it exactly for moments like these. And from this distance, there was no way he could doge either. Noheme's body became a blur for a moment as she fired five arrows in an instant straight into his face, making them all explode into pure magical energy that they were made out of, forcing him to take few steps back as the bow itself dispersed into the air, the moon goddess continuing her assault with her dark claw hands, as well as the eight floating orbs. The only problem was that the enemy was fast, very fast. Thankfully so were the orbs, managing to land a hit from time to time to form bruises on the enemy's bare body. To her shame however, the girl's attacks were not as fast and all of them were missing as her opponent actually decided to go all out with his speed. "Enough of this! I think we had our fun, but it's about time I put you to sleep as well!" And with that, his figure suddenly disappeared. He was so fast that she could not even see him, only feel the pain that was coming just from below of her left arm. And as the blood spilled on the floor in rather large amount, the girl noticed her entire left arm was gone, flying through the air as her enemy now stood behind her with a bloodied blade and a smile on his face, along with closed eyes as he claimed the victory as his own. The entirety of audice was in shock, not wanting to believe what they just witnessed. Surely something like that was against the rules, right? And the spirit girl named Ai was scared most of all, seeing something like that happen to her master.

But naturally, it was not yet over! As the man himself would suddenly feel incredible pain in his left cheek, he would realize that Noheme grabbed her severed hand, using it as a weapon that extended her range and finally managed to land a hit on the annoying pest. A hit so powerful that it send him flying. At least until the point where a black chain coiled around one of his legs reached it's full length, suddenly stopping the man's body in mid air as another giant ball would crush into him from above, forcing his whole frame into the ground as the black mass of energy drilled into him. "That's it... that's it! This power... feel my power, the one of a go- of someone that fights in the name of Noheme, the two-faced moon goddess! I will ensure that you remember the name for the rest of your mortal life!" Dark markings that would usually adorn her body in her dark appearance appeared on the fox girl's body, spreading to the entire arena as a cube of darkness formed, draining both Cirven and Trenan of life force. Hopefully her partner was still able to endure that, since the moon goddess didn't exactly have much control over this spell herself. But the main thing was that the enemy got affected as well, stumbling as he tried to claw his way out of hole that his body formed. It only gave the girl time to run over and give him a hard kick to the chin, though it pained them both. Even her leg was now severely burned. "Hahaha, behold! This is the strongest version of my heat aura, a power that will scorch anything!" As much as he laughed, his words only made Noheme's grin grow larger as she jumped on his body, starting to punch him with her one remaining hand, her clothes and skin burning away as she continued to do so. But she cared not, for all she wanted was a victory!

Clenching his first in anger and pain, the swords that he was still somehow holding formed into a burning spear that penetrated the girl's side, but she continued. Something like this was nothing compared to the moment when Genocide's scythe went through her stomach, nearly killing her. Something like this, an opponent of this left... he was not even worth mentioning! The eight orbs would quickly formed into one again, but around the goddess' fist this time, forming a larger pitch-black claw that was giving off the same red aura. Trenan's eyes widened in shock as all of that power suddenly slammed into his face, causing a tremor and explosion of energy that covered the battlefield in dust for a moment. All the fans could only patiently wait at this point, but when it eventually cleared out, they could start cheering again. As their favorite goddess was standing tall next to a body who's head was buried in the earth from the punch, only slightly twitching and without any energy left. The victory was hers! Though that was not the only reason for cheering, as most of her attire was burned away now as well, causing quite a bit of skin to be exposed. It made the male fans rather happy to say the least. At least that was something she didn't have to care too much about, as she started walking towards her partner. It showed only now just how much injured she was, but at least she could still move. "See? That's how you do it. But I suppose you did well enough... accepting you to my team permanently is the least I can do for you now." Noheme had the biggest smile on her face as she spoke those words, extending her hand towards Cirven and trying to help him up so they could receive their prizes. "Oh, and don't worry about this. It will regrow in a day or two. I'm a god after all." Perhaps the dog demon could finally use her real name after this. After all, a new bond was formed between them, one that would break apart any obstacle in their way.

Word Count - 2719 / 14579 total