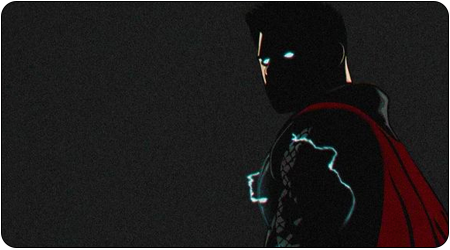 Magic Name:
Skyborn Fury
Magic Type:
Combat Art (Solitary):
+75% to Melee Damage. Allows the user to replace their spells and abilities with techniques in the associated magic.
Description:
A magic form passed down through the Samsara family. First finding it's roots in faith, over the years the hardened warriors of the barren wasteland have developed it into a fighting style that utilizes the body and incredibly large weapons enhanced by magic to destroy their foes. Inspired by a war god, they channel lightning and frost and use their body as a vessel to decimate foes on a battlefield. Unfortunately, due to it's origins, the magic is only as strong as one's body can handle. Burnout often leads to the numbing of nerves and eventually a loss of self. While magical in nature, the use of magic only supplements the power that is supplied by the user, with a weak person finding very little use of these arts.
Unique Abilities:
⫸ Titan Salvo:
Partially through her genetic makeup and partly through adaptation of circumstance, the Samsara naturally have a high amount of stamina, to the point that it has been rumored to be nearly endless among the Icbergian people.
Regenerate an extra 5% of SP per post.
⫸ Ability 2:⫸ Ability 3:
Spells
D Rank:

Spetsnaz Solo:


Name: Spetsnaz Solo
Rank: D
SP Cost: 30
Category: Offensive
Type: Single Target
Damage: 50 HP
Range: Self
Speed: 60 Meters Per Second
Duration: 3 Posts
Description: Super simple, the user coats their limbs or weapon in lightning. This adds some extra strength to the next attack they throw out.


Spetsnaz Soirée:


Name: Spetsnaz Soirée
Rank: D
SP Cost: 30
Category: Offensive
Type: AOE
Damage: 25 HP
Range: 30 Meter
Speed: 15 Meters Per Second
Duration: 3 Posts
Description: The user brings their foot up off the ground and charges it with lightning. They then bring it down, collapsing the floor beneath their foot and dispersing the charge in a cone in front of them them. After taking the initial damage from the step, those that remain in this field are shocked by the lightning and take more damage.


Kislev Rush:


Name: Kislev Rush
Rank: D
SP Cost: 30
Category: Offensive
Type: Burst
Damage: 50 HP
Range: 15 Meters
Speed: 30 Meters Per Second
Duration: 1 Post
Description: The user overloads their body with magic for a single moment and takes a step at the same time. This launches them forward in a straight line, colliding with anything in their way. The actual sound of the technique comes afterward, with a booming roar.


Hand Down:


Name: Hand Down
Rank: D+
SP Cost: 45
Category: Offensive
Type: Multi Target
Damage: 60 HP
Range: 68 Meters
Speed: 45 Meters per Second
Duration: 5 Posts
Description: The user charges their fingers, with lightning starting from their shoulder and making its way down to each fingertip. Then, once their fingers are placed on a surface, each point of contact counts as its own attack. For a time after contact, magic pulses in these points of contact and cause another instance of damage for each point. Alternatively, the user can also flick their arm and fire out 5 small bolts of lightning that travel in a straight line.

Note:
Converting 95% of MP to SP.