DRAGONBALL LEGENDS
What is Legends?
Legends is an open roleplay community of canon and OC characters within the Dragon Ball Z setting and beyond, taking place within a universe where the Supreme Kai of Time, Chronoa, used her magic to reset the universe in its own entirety. Villains, heroes, and age-old forgotten beings have been awoken, for better and for worse. Twp years after the revived Saiyan Army's failed invasion of Earth, the people of the galaxy pick up the pieces and fight for control. Both good and evil, and future prospects are turned upon their heads.
What's unique?
In this setting, no all-seeing Omni-King Zeno existed to facilitate the multiverse. Only with the extreme discretion of the Supreme Kaioshin, the God of Destruction Beerus, and other newer birthed celestials, can universes be wiped entirely. Things are still delicately held within a fragile balance, and with OCs of never-before seen capabilities and diverse backgrounds, a revolution of magical history and other strange things have appeared in this Earth's history. Things have changed.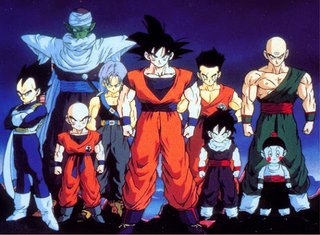 Got links?
http://dblegends.jcink.net/index.php?
https://discord.gg/Z9HgXmm
We reward new players well, and even plan to offer to those who help us advertise!
Stats or PureRP?
We believe in an equal system which allows people of both sides of the roleplay timescale to be able to interact. Anyone can be PureRP and scale per-reasonable timeframe, and not only that, but we have a fully functioning stat system for those who are wanting to be engaged on a more game-like level. So what are you waiting for? Join above!
template by
RR of DD