Name: Tia Haiku | T | Tea.
Gender: Female.
Age: 20.
Birthday: April 23rd,
National Book Day~
Sexuality: Bisexual
Special Characteristics:
- An excessive amount of red and blue ribbons in her hair.
- A helix piercing upon her right ear.
- An industrial piercing upon her right ear.
- A tragus piercing upon her left ear.
 Tia is a very quiet, introverted, intelligent, and tranquil girl. Spending all of her free time in the library, she is always learning more and more about the vast land that is called "Earth." Growing up in Oak Town was a blessing for her and taught her how to act proper, considering the giant library they have there. That is the first place she ever lay her eyes on, actually. When she was a little girl, she was found asleep on the front doorstep of the library on a rainy day, which taught her how to be independent. She was unable to recall her name, where she was from, or any of her past memories. She was perfectly uninjured, but was unable to share any of her information in which she did not know. She was taken into the library by the librarians, and stayed there until she was 18, learning all of their ways. They called her Tia Haiku, because she was very fond of reading poetry. At a young age, she began to read every single book in that library. She did this to see if she could find out more about her past, and hopefully find out where she was really from. When she was 16, she had found a book tucked away behind a hidden wall deep within the library, which changed her life. When she begun to read the book, she inherited a magical power that nobody had ever seen before. The book vanished into thin air after she was finished, but now she holds it deep within her heart. It was wrote in a lost language, but she was able to read it as if she had spoken that language her entire life. On that day, she left the library she had stayed in for 11 years, and ventured out into the world to learn more about it hands-on. However, going into the vast land slightly changed her, because she has now found a very fond interest in other people, especially romantically. It can be said that she gets around, but also enjoys making friends much more.
In battle, Tia analyzes the enemy's every move, and does what she has to do to defeat them. She specializes in a very unique magic, which is known as "ReQuip: The Lost Library." She requips different books she has collected over the years, each with a different magical ability. To use these abilities, she drags her nails over each book's cover, either away from her or towards her. This depends on the ability, as away is typically offensive, while towards her is typically defensive. Her magic is very useful, as she is able to have extreme variety per requip. As for battling with allies, Tia prefers to take commands rather than dishing them out. Since she is a very introverted person, she hates telling others what to do. She would rather someone do something terrible, then correcting them. However, if she has to be a leader, she is very lenient. This can be considered a good and bad thing, since it can cause others to take control when they shouldn't. When answering to a leader, she is extremely loyal, and will do anything they will say within reason. She hates using "no" for an answer, especially if it means it will cause the other person sadness. The only time she will say no is if it puts a life at risk. She is very selfless, and will put herself at risk to help an ally.
Likes:
- Books: Tia loves books, any kind, any genre. She grew up with them, and will never put them down.
- Poetry: A branch of literary writings, she has always been fond of these aphorisms and other deep meanings that can be retained from them.
- The Piano: While getting her education, she also played piano, which she thought was very relaxing.
- Tranquility: Silence and meditation have always been something Tia has enjoyed.
- Romance: Venturing around with others has caused her to become attracted to others fairly easily, being fond of both men and women.
- Tea: A rather classy drink, she can typically be seen drinking this if she has a choice.
Dislikes:
- The Sun: Tia hates being in the sun, which is why she wears clothes that cover almost everything.
- Noise: A little is okay, but Tia absolutely hates noisy places.
- Sadness: She hates when others are sad, and will do anything to prevent it.
Motivations:
- Knowledge: Tia is extremely intelligent, and yearns to learn even more in her life.
- Magic: As Tia uses her magic, she yearns to learn ever more about it, and master it.
- Friendship: Tia longs to make best friends, as she has never made them before.
Fears:
- Pain: Tia has never experienced immense pain, and fears what she has read in books.
- Death: Tia never wants to experience what is known as death, even though it is inevitable.
- Her past: Tia is scared to learn about her past, especially if it is full of darkness.
- Vampires: Tia has always been frightened after reading books of these creatures, but little does she know that she is actually 25% one.
- Losing Chai: Chai, her ever-loving companion. She would be destroyed if she ever lost her.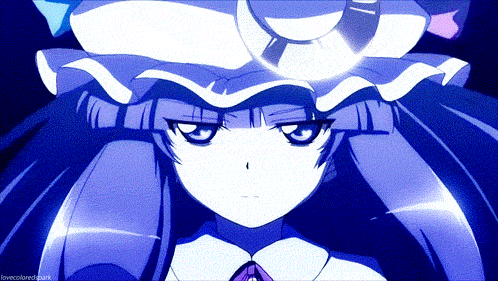 Height
: 6'2".
Weight
: 150 lbs.
Hair
: Long and straightened, a beautiful purple color.
Eyes
: A beautiful violet color.
Skin Tone
: Sickly Pale.
Appearance
: Typically wearing all purple, with small blue and red ribbons. She also has a crescent moon on her hat, which she adores. She is typically covered up, only showing her face. This clothing can be seen as very modest, despite her liking for others. This is to shield her extremely pale skin from the sun.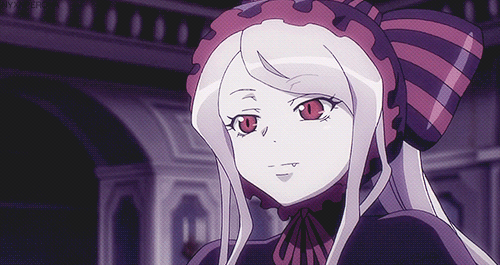 Height
: 5'11".
Weight
: 135 lbs.
Hair
: Long and straightened in a long ponytail, a beautiful silver-purple color.
Eyes
: Blood red.
Skin Tone
: Sickly Pale.
Appearance
: Going into the void made her possess the royal princess clothing proving that she was royalty as soon as she arrived. This consists of a long and puffy black and red dress and bow, along with an umbrella to match. However, her main change came with her teeth. Sprouting from two of them were sharp fangs, along with the urge to drink one's blood. Going to The Void released her inner vampire.
Height
: 5'7".
Weight
: 120 lbs.
Hair
: Long and straightened, a beautiful nearly white color.
Eyes
: Nearly yellow, very gold and bright.
Skin Tone
: Sickly Pale, but with warmth.
Appearance
: Going into the void made her possess the royal princess clothing proving that she was royalty as soon as she arrived. This consists of a cute schoolgirl uniform, which consists of beige and black hints. However, her main change came with her back. Sprouting out to match every being in this realm was a pair of beautiful white wings, symbolizing her descent of this realm. Going to The Bliss released her inner angel.
Guild
: Golden Phoenix.
Tattoo
: On her left wrist, a beautiful shade of purple to match her hair and eyes.
Rank
: B
Last edited by Tia Haiku on 24th October 2017, 2:54 pm; edited 5 times in total