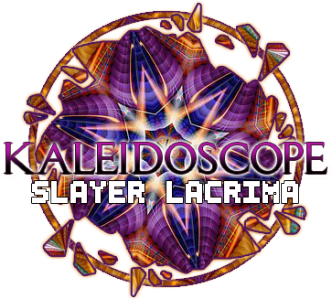 Second Generation Slayer Magic
Slayer Magic:

Overview: Slayers are mages which have been gifted control over an element (or potentially a concept) from a dragon, god, demon, or some other aspect or being. This can include both learning it directly from the being in question or through a lacrima left behind by a being. There are several different types, generations, and versions of Slayers. Details on every possible type of Slayer Magic can be found below the following benefits for Slayer Magic. Note that Slayer Magic cannot be freely created on FTRP. In order to obtain Slayer Magic, one may register to use it in this or can use a Slayer Lacrima in order to obtain it.

Slayer Benefits: Slayer magic overrides the possibility to get any benefits from other types of magic for the particular Slayer magic in question. Slayer magic is always Solitary Slayer and cannot use any other benefits alongside the Slayer benefit. Slayer magic grants the following benefits to the character who has it.



+50% passive increase to Strength, Speed, and Spell Damage.

Greatly enhanced senses of Hearing, Sight, and Smell.

Ability to Consume Magic of the same element as the Slayer Magic to regain MP as well as the Force Ability (See below).

Inherent Damage Resistance to their slayer element based on the rank of spell/ability as follows:


2 Ranks above Character: 0%

1 Rank above Character: 10%

Same Rank as Character: 25%

1 Rank below Character: 35%

2 Ranks below character: 50%




Magic Consumption: Slayers can consume the element and elemental spells/abilities associated with their respective Slayer magic, allowing them to recover Magic Power. If a spell, for example, contains 20 MP and a Slayer consumes the spell, the Slayer regains 20 MP, etc. Slayers do not take damage from spells that are consumed. If a spell that is being consumed by a Slayer is higher in rank than the Slayer they, instead of gaining the full MP of the spell of they are consuming, regain a quarter of the MP of a spell of their own rank while also taking full damage from the spell that is being consumed. Resistances do not affect damage taken this way in any way or form.


Naturally-occurring Elements: Naturally-occurring sources of the element a Slayer controls can be consumed to regain MP. If a naturally-occurring version of a Slayer's element is consumed it regenerates 5% of a mage's maximum MP. This form of elemental consumption can only occur once per post max, but functions independently from regular MP regeneration and can trigger separate from the regular cap imposed by MP regeneration.


Additional notes: Slayers cannot consume their own spells or abilities, whether this is from their magic, a weapon, a Summon, Take-Over's spell, or any other source of their own magic. Slayers can't eat their pet's abilities, or their pets themselves if they are made of an elemental magic.




Dragon Slayers: Dragon Slayers can eat all pure forms of their own element, but they cannot eat elements that are mixed with other elements (Example: Ice Dragon Slayers cannot eat Dark Ice). If Dragon Slayers consume an impure spell/ability of their element they take full damage from the spell, which is not affected by resistances in any way or form. If they consume a naturally-occurring impure version of their element, they lose 10% of their maximum HP.


Advantages: The form of elemental magic they use is neutral (pure), in between the light and dark side of the magical spectrum. Dragon Slayer Magic deals double base damage to Lizard, Wyvern, and (Lesser and Greater) Dragon non-player opponents.


Disadvantages: Though Dragon Slayers get these benefits, they do have one set back: Motion sickness. Dragon Slayers cannot ride on any vehicle or method of transportation without getting motion sick. They can still fly, of course, or use their pets for transportation without getting motion sick. The only slayer that is immune to motion sickness is the Sky Dragon Slayer. Motion sickness can be cured through the use of a User Rank healing spell.


Second Generation: These Slayers have learned the magic from a lacrima produced by the Dragon/God/Demon of their respective element.



First and Second Generation Force: A Slayer must consume at least 5 spells of their rank and respective element in MP to activate First or Second Generation Slayer Force (Max. H rank), but must have at least 50% of their total MP to be able to do so.


Force highly increases the power of the Slayer's Strength, Speed, and Spell Damage by 100% rather than just 50%.

While Force is active, the Slayer is surrounded by an aura of their respective element, increasing either their base spell damage or their base melee damage by 50%. This increase is separate from other base increases and can apply independently of the cap imposed on base increases.

During force spells cost no MP to cast.

To maintain Slayer force one must spend 10% of their total MP per post. MP cannot be regained or regenerated while Slayer Force is active. Once the user of force hits 0 MP or once they choose to cancel it Slayer Force ends. If one hits 0 MP they suffer from the consequences of running out of MP as normal.

Kaleidoscope Slayer Lacrima:


Name:
Kaleidoscope Slayer

Type:
Dragon Slayer

Item/Energy needed to reach Force:
Light, Mirrors, Glass

Slayer Can Control:
Light, Mirrors, Glass

Description:
The lacrima looks like a glass lens with tiny rainbow glass beads inside. It fits in the palm of the average person's hand and is smooth.

History:
A powerful wizard from a kingdom in a country far away crafted a beautiful kaleidoscope for the daughter of the King. Because it rained so heavily in these lands, the sickly princess could hardly leave the sullen gray walls of the castle, and she suffered greatly. The wizard thought if he used his talents to make such an item that produced its own light as well as offered all the colors and beauty that the outside world could offer, she would become happy again. For a while, she was indeed happy, But as she grew up and her health improved, she had no need for it anymore and handed it off to a random child. It was roughly passed around and it broke from wear, but the lens itself would never shatter. The old wizard's magic had been stronger than intended and created a lacrima! No one knew, though, so it has been bought, sold, and traded for years until its true power was finally discovered.
Unique Abilities:


Bathed in Light: Light exists everywhere, and as a wielder of this unique slayer art one doesn't devour light in the same sense other slayers may eat to regain their magic capacity, but naturally takes in the light. The wielder of this art has natural HP and MP regeneration bonuses so long as there is a natural source of light nearby.

Crystal Catalyst: The wielder of this art not only finds themselves moving at much greater speeds but the cost of using his Slayer magic being reduced.


Bathed in Light:

Signature Spells:


Self Reflection: The wielder of the art makes a few illusionary copies of himself, which dash outward in several directions (One additional illusion per rank up to S rank). The illusions disappear once they've been interacted with or come into contact with surfaces, and mimic the actions of the caster perfectly otherwise, and match his speed and motions (Though does not mimic anyone else or any magic, only the caster and his natural posessions.)

Lineage:
Name: Gold flames of Amatsu
Description: Amaterasu, the god of the sun was known to visit the mortal realm once in every lunar eclipse. He transforms into the shape of a youthful man so he can roam the land that he only sees from above. However, on one of his descents into the mortal plane, he falls madly in love with a beautiful young woman. He woos her and tried to get her attention but the maiden was vowed to be a priestess of his sister's temple Tsukuyomi. His absence in the heavenly realm caused the temperature to drop and snow fell for the first time. The maiden prayed to the goddess and she was heard. The goddess appearing as a crow told her everything. Not wanting to cause any more hardship to her people, she agreed to Amaterasu's proposal, on the condition that he has to go back their realm and he can only visit and stay for 3 weeks each year. Tales has it that his descendant posses power to create a very hot and searing flame.


Ability: The user has the ability to call forth divine flame to fall down from the skies on the targeted area. It burns those deemed enemies by the caster and does nothing to those he deems as allies. Mix of Holy and Fire elements and deals the spell damage of the user's rank(max S-rank), has a radius 20 meters + 10 per rank past D(max S-rank).

Usage: Lasts over the course of 1 post and has a 10 post cooldown.

Last edited by Bones on 16th July 2021, 1:17 am; edited 2 times in total