Name:
Nixalba
Grade:
D
Type:
Non-Combat
Proof of Acquisition:
First pet is free
Description:
Nixalba is a spirit animal from a different land far to the North. She can talk and interact with creatures in this realm just fine, but she does not have the power to cross on her own. With the help from Teresa she can create a bridge and join her friend in the mortal realm. However she is a feline creature and if she doesn't feel like it, she will not come. No matter how much you beg, yell or threathen.
Nixalba is old, almost as old as Teresa. The silver eyed witch found her when she accidentilly entered the spirit realm when she was just ninety years old by accident. There she found a baby tiger and she nursed it to health. Ever since then they have been very close friends. In many a way Nixalba is Teresa's best friend.
When Nixalba turned roughly a thousand years old, she slowly started turning white and her powers were growing. To the point where she can cross the dimensional threshold on her own. Often giving rise to the situation where Teresa wakes up, only to find herself stuck under a 350 pound tigress who felt like cuddling. This was also the time when she suddenly learned the human tongue and was able to talk directly to Teresa.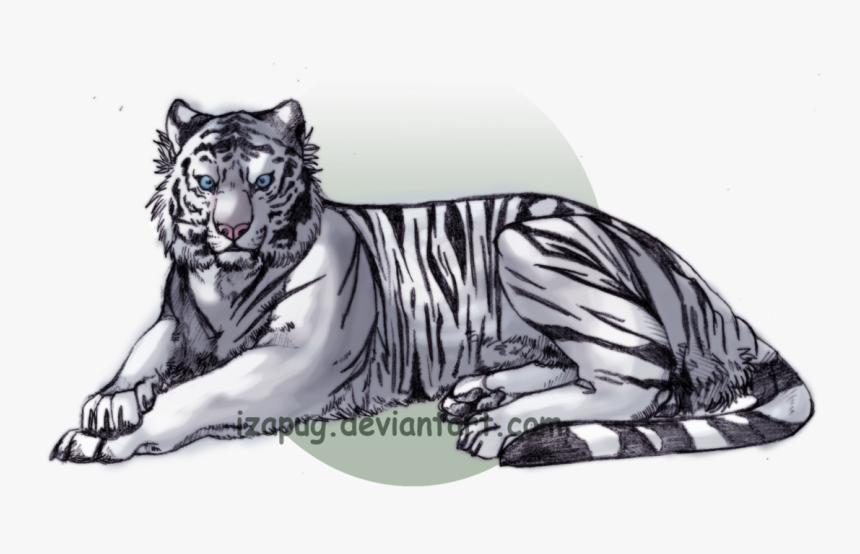 What caused it, neither of them knew. Perhaps it was just a combination of age and experience or perhaps there was a threshold she crossed, but when she was roughly 1450 Nixalba gained a secondary form. Not only allowed this her to integrate more easily in a city, but also indulge with her mistress in the pleasure of life. Like good cigars and whisky. Of course she had always enjoyed those, but they are alot easier to enjoy when you have hands to hold cigars and bottles.
Summoning:
Can be summoned or cross on her own account.
Abilities:
N/A