There was something about being in the wrong place at the wrong time that just made one's hair stand on end. It was a palpable feeling that filled the stomach with a sour ichor, generating bile that threatened to blast up at any moment. Wicked intent was not always so easy to distinguish but when it was on the forefront of everything and openly displayed, it was hard to ignore. Even from a distance, one could tell that they were in for a challenge that could threaten one's very life. Then again, that was a generalization in these lands that lay before them. There was a reason it was called the Spooky Forest and not the Forest of Cuddly Warm Fuzzy Wuzzies. It's very nature was chilling right to the bone and left the one's courage feeling worn and weary.

But Gren Ragnos was used to this kind of sensation at this point. How rare was it for him to go somewhere that felt warm and welcoming, even within the walls of the Order of Souls' complex. He was an agent, dispatched to investigate paranormal rumblings and magical curiosities and report back to his superiors. Only a few of those instances resulted in him actually having to fight enemies but the danger was always present. It was a part of the job at this point and he felt it better not to linger on it, lest he should start to question his motives. He owed the Order his literal life and the meaningful tasks they sent him on were genuine, if not a bit shady. But even then, he understood why they moved through the shadows with such cloak and dagger intent.

When he had returned from finally seeing Mythal again and connecting with friends and family, his allegiance to the Order had been… strained. Though he'd always had the thoughts about how painful it was to be apart from his son, they had come rushing through his excuses like a tidal wave after everything he'd discussed with Serilda. She'd laid it out plain for him, unwilling to compromise in her beliefs and understandings without substance. It was a rewarding encounter, one he was thankful for even as he trudged through the dark canopy of Spooky Forest. She'd helped him gather the courage to speak up about his misgivings when he returned and his reward for his stance had been surprisingly enlightening. He'd been given access to an entire slew of new understanding when it came to the Order of Souls, having earned the trust of both Zifu Kuttuvan and her husband, the Master of the Order. He'd come to understand just how important Mythal was to the order, not even as a weapon but as a living, breathing person.

Of course, his understanding and revelations had been kept quiet. He'd been assured that the Order was taking steps and making preparations to properly introduce themselves to Serilda and Mythal but it required time. And frankly, it required security as well. He'd learned more about the threats that had previously and presently brought danger to the Order's doorstep and, more importantly, how his role in it played. The sweet spot for an introduction hadn't been properly met yet, though there had been several close moments. Yet each time something new had suddenly cropped up and created tension and threat towards the Order and the ones they sought to meet. It was frustrating but there wasn't much Gren could do about it, save try and intercede on their behalf where and when he could.

In the meantime, he was given full reign to meet with his son and his betrothed as often as he liked, so long as he was quiet about it. He got several opportunities to see them, finally settling back into the role of father that he had missed for so long. Mythal had grown up to become a fine man, if not a bit grumpy and anti-social. He and Serilda were two halves of the same coin and it delighted the former Knight to see them happy with one another. He hadn't expected many large steps in a short amount of time but the ascending staircase of a solid relationship was there; it would just take patience and time. Yet right in the midst of reconnecting with his friends and family, Seri and Mythal had brought to him a mind-boggling revelation that had shaken him to his core.

Vandrad duWolff had approached them and revealed that he was, in fact, the son of Gren and Themesycia. The name brought back bittersweet memories, ones that he had even revealed to Serilda the first time they had properly interacted. They'd parted many years ago after a truly terrifying situation, with the Knight expressing how willing he was to explore more of their relationship. But the now-Duchess had turned him down, stating that she had simply gotten caught up in the moment. It had hurt, as he had truly felt something for Themesycia but he had bid her farewell and returned to his duties. A motion that had turned out beneficial; if he had gone with Themesycia all those years ago, there was no telling what would have befallen Mythal. But the fact remained that she had gotten pregnant from their intercourse and had never sought to inform him of his true-blood son. It was a slight he didn't take easy but he put it aside for the sake of meeting Vandrad.

And he did want to meet Vandrad, sooner rather than later. In fact, his current mission was to be his last before he set out to go and meet the prince. It was a mind-boggling thought, knowing that he had a son that was nearly forty years old at that point. So many years passed that he had gone without meeting Vandrad and he wasn't sure just how their first meeting would go about. He'd wracked his brain trying to think of what the right thing was to say, what he should do, if he should bring anything and the like. If he thought that re-meeting Mythal after so many years was going to be awkward, this was going to be an entirely new level. It was these thoughts that kept his attention most of the way and that, in turn, caused him to remain awfully quiet.

"Hey geezer, you've been awfully quiet this entire time. Not that I mind -- watchin' your ass is more than enough entertainment for me."

Gren sighed softly as he turned his gaze backwards at his partner for his mission. A woman in her late 20's, she was about as crass and forward as anyone could be. She stood a head shorter than him and looked like she rather belonged in a biker gang than on a job with the Order of Souls. The sides of her head were shaved down to the scalp, with a thin strip of dark brown hair running down the middle of her skull before coming to an end near the top of the bulb. The rest of the hair was pulled back into a ponytail. Symbol tattoos ran along her scalp to her temple, with the rest of it hiding beneath her grown hair. A gold metal trinket covered the entirety of her right ear, pierced through the thin flesh three distinct points like earrings. More tattoos appeared on her neck and spread over her body, her torso a tapestry of colorful art. She covered most of it with clothing, when she opted to wear articles of clothing. For this mission she had chosen a studded leather jacket on top of wrapped white straps that curled around her neck and held her nearly flat chest in place. Her midriff was on display, save for the crossover of the straps that covered her belly button and ran down into her pants. Tight brown slacks clung to her hips and legs, with openings directly over her hips to reveal more tattooed flesh. Her belt was adorned with holsters for firearms on either side, with one such weapon safely nestled into her left side. Long black boots covered her feet, with dull heels digging into the mossy ground with little to no sound.

Her name was Monica Belle and she was a member of Lusty Titan. "You might want to keep your attention on watchin' your surroundin's, Ms. Belle," Gren replied coolly, giving her a coy look.

"Hey, I got peripheral vision. I can see plenty around that juicy butt of yours," she teased back, giving him a mischievous grin. "Also I told ya to call me Monica. Ms. Belle makes me sound like a fuckin' teacher."

One of the Order of Souls first moves in recent times was to reach out to the Lusty Titans guild, an independent establishment that was run by the Prime Sin of Lust, Ruzatz. He was an intriguing demon that had been on the Order's radar for a long time, simply because he seemed completely disinterested in causing issues to the living world. In fact, he had gone as far as to marry a human woman, Agatha, without corrupting her or turning her into a demon. Now he ran a guild that traded in information and simply enjoyed the more… colorful aspects of life. All the data gathered on him seemed to point to him being an ally against the more corrupted forces in the pathos and after discovering his actions to aid Mythal, the time had come to reach out. Luckily Ruzatz was more than welcoming and sought to assist the Order, stating that he was a fan of their work already. Partnering Monica and Gren was only one step in a larger scale trial to establish a true partnership.

In fact, this mission had come from a prior joint effort between Lusty Titans and the Order. Through hardship and investigation, it had been discovered that several members of the former Sons of Faera were still alive. Though most of them operated in their daily lives like they had given up their prior commitments, there was still reason to speculate. And finally they'd made a grand stride -- one of the members had been called to a meeting in Spooky Forest under the auspices of establishing a new connection to a client. It looked commonplace on the face of things but nobody simply went to Spooky Forest on a whim or attempted some kind of business meeting. It didn't make much sense. So Gren and Monica were sent in to eavesdrop and see what they could learn.

"You oughta be proud, chief. Two whole mission's and we ain't even slept together yet. I ain't gonna lie to you and say it ain't easy to get me out of my pants either if ya really wanted…"

"Well, there are several factors contributin' to that fact," Gren said matter-of-factually as he stopped before a steep hillside. His eyes trailed over to a series of trees that seemed to stretch up towards the top of the hill. The meeting place was on the other side of this land swell and using one of the trees, they should be able to get up and hidden without anyone noticing.

"Oh really? What's that?" She asked curiously, genuinely interested in his thoughts.

"Well one, we're on a job. Two, there could be people waitin' to kill us around each and every corner. And three, I had duties that keep me from focusin' on who I am or am not sleepin' with," Gren explained as he walked over to the nearest tree and leapt up to the trunk. Grabbing it with both hands, he hoisted himself up and then turned around, offering his hand down to her. She took it and allowed herself to be pulled up from the ground, though she snuggled a bit closer to him as they stood on the branch together.

"I dunno, sounds like lame ass excuses to me," she said, that same wicked twinkle in her eye. She was even moving her head in to try and steal a kiss from him before he ducked back and leapt to another branch. She rolled her eyes, though still managing to smirk in amusement. After all, the hardest to catch were always the most fun.

She followed him from branch to branch, moving even quieter than he already was. Soon enough they made it onto the tree that rested on the top of the hillside, keeping themselves close to the trunk and finding an extension that gave them a perfect view of the area below. It was a glade, hidden among the mossy hills, with several stumps aligned in a circle. A large bonfire was blazing in the center of the stumps, several logs piled up to keep the fire roaring for some time. The clearing was empty as they settled in but within a few minutes, two figures had made their way over the opposing hill and were descending to the spot. They were cloaked in dark brown robes, the cowls hiding their features as well.

"... dangerous to meet like this and on such short notice," one of them said, a soft male voice.

"The time is upon us. We could not afford to wait," the other said, a deep female voice.

"Why were we not prepared for this? The Dark Mistress usually provides signs that she intends to act, yet we have not seen anything in so long. Why was it just you who received anything?" the man asked hurriedly.

"There are three reasons. The first is that our Dark Mistress sought alternative methods to her ascending beyond the one she will now partake in. It is a dangerous task and ritual but it seems that her options are limited and she desires to bring her vision to this world sooner rather than later. Her Trumpets are already placed about the world and are ready to provide aid once she has arrived. But she must act swiftly and quietly so she only brought visions to those that she deemed worthy. The second reason is, of course, that I was the one tasked with observing Archimedes' daughter, the failed vessel. I was able to report when the Rune Knights moved in and captured her, seemingly bringing the threat of her rebellion to an end."

"Was that ever a concern? She was a failed vessel, clearly she lacks the ability or strength to rival our Dark Mistress," the man said, scoffing at the notion.

"Perhaps but our Dark Mistress believes there is something deeper at hand. You see the Son of Archimedes, the true vessel, has ventured to Kingdom Darkness and upon his arrival, brought forth a legend long since forgotten. That of the Darkness King."

A long beat of stunned silence. "Can this be true? The horn of the Darkness King… did it ring?"

The woman nodded softly as she walked closer to the fire, holding out her hands to warm them. "It seems so. Our Dark Mistress wishes to take control of him before it is too late. By doing so, she'll undoubtedly establish herself as the true ruler of creation. She will become the Darkness King and, as such, fulfill the prophecy that was once foretold."

The man nodded softly. "When will she begin?"

The woman turned to him. "Why, it already has. Her message to her followers was merely the prologue before she began the ritual. Within hours, the true vessel will be hers and this world will fling open its doors to darkness."

Gren's muscles tensed up. Everything he'd heard thus far had been truly terrifying but nothing chilled him to the bone worse than hearing that Faera was already enacting her plan. She was not waiting or goading for a challenge -- she was looking to complete her mission before they even had time to retaliate. Every fiber in his being screamed at him to escape then and there, warp to Mythal and warn him of whatever was coming. But doing so would put Monica in danger… Even as he thought it, he felt a hand on his shoulder and looked over to see the woman. She was nodding, apparently understanding what he was feeling. She jerked her head to the side, signaling that they should get out of there. They both started to move out of their perches and prepared to make their quiet escape.

"What was the third reason?"

They both stopped, turning to look over their shoulders at the meeting.

"Oh, that. Well, the third reason is that I knew I was being followed and studied. Faera entrusted me with the task of delivering this news to you and activating you, so that you could slay our shadows in the trees there."

"Oh fuck."

A rush of magical power exploded out from the man's robe and revealed a figure that was more ghost than man. A pure white humanoid figure from head to toe, he giggled maniacally as his golden eyes burned bright in the darkness of the forest. He pulled out a katana as black as night and rushed at the tree, swinging the weapon violently towards the trunk. Both Gren and Monica managed to dive out from the thicket of branches and leaves to the ground below, each one rolling out of their falls and getting to their feet.

"Well, well, well! A couple of little birdies. Where are your invitations?!" the white man demanded as he landed on the ground between them, looking in each of their directions with glee.

"Up your ass and around the corner, white boy," Monica remarked.

"Oooh, how testy. I think I should start with you, pretty girl," the creature hissed, turning to face her fully.

With the creature's back to him, Gren cloaked himself in lightning and dashed forward, looking to slam his knee into the small of the back and break the spine in one swift motion. But before he could even fully move his leg, the creature had spun around and slammed the handle of the katana into his stomach, using the former Knight's own momentum to purge the air from his lungs.

"Wait your turn!" The creature cackled before swinging its sword up, cutting the blade through Gren's cheek and eyebrow. Blood burst from the wound and covered the older man's eye, even as the pain radiated through his head. The creature was already setting up for another swing, this one far more lethal than the last.

"Watch your dick!" Monica told him, her body melting back into form right below the creature. Her fist, cloaked in a bright white fog, slammed into the monster's groin with full force. Adding her strength to the attack, she followed through with the punch to send the creature soaring back into the woods, breaking through one full tree trunk and embedding in the one behind it.

Gren struggled to his feet, his face a bloody mess. Monica grabbed his arm and hoisted him up fully. "Plan?" she asked, her eyes trained on the creature already rousing and moving.

"Hold on!" Gren cried. Electricity surged out from his body and spread over the two of them, even as the monster launched itself from the tree right at them. Just as its sword swung, the two agents exploded upwards in a bolt of lightning, electrifying the creature as they made their hasty retreat. There was no time to waste.

They had to get to Mythal.



STATISTICS
HP: x/y
MP: x/y
Spells Used: list them here
Abilities Active: list them and their effects here
Weapons Equipped: list/link them here
Monsters Killed: list here
Other Notes: reeeeeee this should scroll if you type too much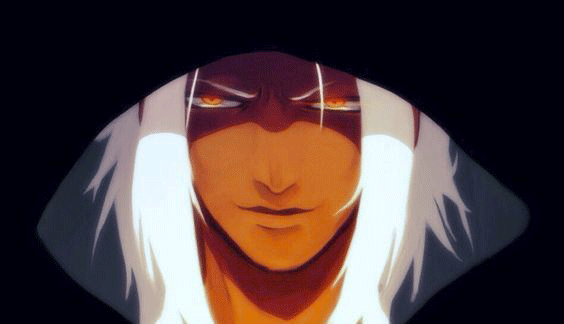 IVYLEAF33