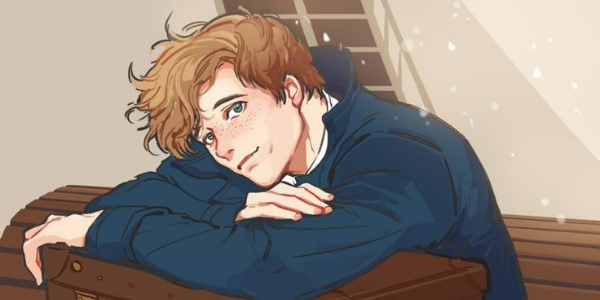 Life is a like a cup of tea
To be filled to the brim
and enjoyed with friends
and poetry
---
Name:
Tommen Fransis Ainsworth
Gender:
Male
Age:
23
Birthday:
2/12
Sexuality:
Demisexual
Special Characteristics:
Smells of flowers. Generally wears damaged and patched up clothes.
---
Personality:
Tommen Francis Ainsworth is a cinnamon bun from Ca-Elum. He comes over as shy and weird. He can be very kind but is often viewed as self-centered, he likes to talk about his interests and is bad at gauging other's feelings. He does not like small talk, it feels contrived and meaningless; he prefers to talk about experiences or interests, particularly during tea drinking in the proper Gong Fu style. Thoughts he can be rather crude with people, his skills with animals are sublime. He intuitively knows how to handle animals, even with animals he has never worked with before or is described and unknown to scholars.  
Tommen does not like to fight. Physically he is not strong and he has no access to magic. For protection, he relies upon his faithful magical creatures which live within his suitcase. Thoughts he tries to avoid combat, it does not always work out and combat ensues.
Traits:✿
POV: Tommen sees the world from his own point of view and is unable to place himself in the shoes of others, making him unable to understand other people's actions and behaviour. He is also bad at interpreting body language.
✿
Lack of empathy: Tommen has difficulty emphasizing how people feel and doesn't know how to interact with people that show certain emotions.
✿
Repetitive: Tommen has often rituals for things which he has to compulsively do when he initiates them or wants to take a certain action. Like nocking four times in rapid succession on a closed door.
✿
Lack of eye contact: Tommen avoids eye contact, rarely looking at people, and if he does he quickly looks away to something else.
✿
Out bursts: Tommen struggles with emotions of others and those of himself, if he finds himself in an emotional situation, is frustrated, or is forced to change his pattern he might have an emotional outburst.
✿
No small talk: Tommen doesn't like small talk nor can he keep small talk going. He is someone who is quite to the point or very long windy.
✿
Peculiar speech: Tommen doesn't change the volume of his voice, or at least not often. Speaking in a silent library, noisy restaurant, or in a park have no bearing on this. He also has a slight stutter or pause in the middle of sentences.
✿
Clumsy: Tommen's motor skills and coordination is lacking.
✿
Obsessive: Tommen has an obsessive interest in magical plants and creatures and it is his main topic of conversation if he speaks.  
✿
T-Head: Tommen loves tea and loses his mind over it. A day without a cup of tea is a day not lived at all.
✿
Minimalist: Tommen doesn't own a lot of things and everything that he owns fits within his suitcase. Which is a bit cheaty as his suitcase is the largest zoo in Ishgar.
Likes:✿
Tea: a proper cup of gong fu brewed tea is a delight, it kisses the taste buds. Of course, it won't stay with one cup of tea!
✿
Nature: Tom loves both plants and animals, nature is innocent and wonderful.
✿
Sweets: Tom is a sweet tooth and likes candy, cupcakes, and frosting!
Dislikes:✿
Loud noises: Loud noises and shouting make Tommen jump in the air, his heartbeat racing, and can easily stress him out.
✿
Fighting: Tommen doesn't like to fight and would do everything to avoid it or to stay away from it.
✿
Cheese: Tommen dislikes cheese, it's gross. If you put it on the  
Motivations:
✿
Helping hand: Tommen wants to help people and animals with problems they face.
✿
Ultimate tea experience: Tommen is always on the lookout for new teas to taste and to enjoy.
✿
Friendships: Tommen hopes to make a handful of new friendships.
Fears:
✿
Fire: Fire consumes indiscriminately and Tommen had some traumatising encounters with fire. Candles and the stove are fine, though he can't help to feel a bit nervous around it.
✿
Killing: Tommen would be devastated if he killed someone.
✿
The creator: Afraid that the Creator shall toss him aside for a different character.
---
General Appearance
Height:
1.89m
Weight:
72kg
Hair:
Dark Blonde
Eyes:
Teal
Skin Tone:
Light
Appearance:
Guild:
Meliora Vitae
Tattoo:
On the inside of his lower arm
Tattoo colour:
Sunflower Yellow
---
Template by ivyleaf33
Last edited by Tommen on 7th December 2020, 10:36 am; edited 2 times in total