0538/???? WORDS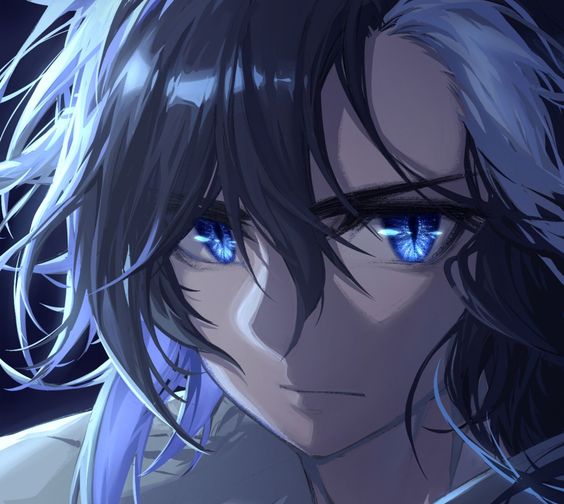 Skylar Silverwind
There are some things you can only learn in a storm.
HP: 000/000
MP: 000/000
Active Spells: Spell 1 (duration), Spell 2 (x/x posts), Spell 3 (x/x posts)
Cooldown: Spell 1 (x/x posts), Spell 2 (x/x posts), Spell 3 (x/x posts)
Passives/Buffs: Passive 1, Buff 1, Buff 2 (only for those that currently apply)
Items Used: Item 1, Item 2
Monsters Killed: x/x



Jonathan Silverwind. A legendary wizard known as the 'Stormblessed'. A man who never met an enemy he could not defeat, never fought a battle he could not win. And yet, a man who claimed his greatest moment was when his son was born. His son, Skylar.

Skylar Silverwind, the last Stormcaller, sat on his bed, silent tears running down his cheeks as he read a much-folded old letter. One day, almost ten years ago now, Skylar had woken to find this letter on his pillow, and his father long gone. It was the last thing he had of his father, and he read it every week to remind himself.

"Son - By the time you read this, I will be gone. I'm sorry to leave you this way, but it was the only way I could keep you safe. As you know, I have considerable power, and I use it to help people as I see fit. This has had the unfortunate side effect of creating many enemies for me. People who took offense to the way I did things. Some of them are quite powerful, and one of them has tried to kill me many times. He finally tracked me down, so I had to leave. If he got his hands on you... I would kill anyone who got in my way as I came to save you. But you could end up hurt. So, to protect you, I had to go away. I love you, son, and I would do anything to keep you safe. I hope you can understand. Please, don't come looking for me."

Skylar finished reading the letter and went to wipe his eyes, when a teardrop fell on the page. Cursing under his breath, he went to quickly wipe it away before it could ruin the paper when he suddenly stopped. As the water soaked into the paper, it curved oddly, forming a shape instead of a random blot. A shape that looked a lot like a letter.

Suddenly excited, Skylar summoned an orb of water and splashed it onto the letter. As he'd expected, the water ran off of most of the letter, due to some form of hydrophobic coating, and soaked into the paper, forming first letters, then words around the periphery of the paper and what appeared to be a map in the middle. His father had left him a secret message, and it had taken him ten years to find it.

"Son, if you're reading this, you're either just as clever as your old man, or just plain lucky. Either way, if you really want to see me, despite the risks, follow the map. I hope one day soon we can see each other again."

The map, according to the legend, was a mountain somewhere in the lands of Joya, east of Tailwind Village. Skylar had been there not even a month ago. He'd been so close to finding his father, and he'd never even known it. Suddenly determined, he sprang to his feet and rushed out of the guild hall, leaping into the air and flying in the direction of the Ace of Spades. When he found his dad, he wanted Velvet to be there with him.



This is the space for any notes you might have. If you end up writing too much, it should scroll nicely ^w^
IVYLEAF33
Last edited by Skylar on Tue 19 May - 12:27; edited 1 time in total