It was nice to have a day off, if that's what this could be called.

As required by the Rune Knight bylaws, members of the administration were entitled to days off after working a set amount of shifts. Such drivel didn't really mean much to Mythal because he, honestly, kind of just skimmed over the details about vacations and such. He assumed if he was going to have some time away from work, it would be with Seri. And since they had a wedding to plan and supposedly some kind of honeymoon right after, it seemed in his best interest to simply hold onto it. Well, imagine his surprise when the representative to the Magic Council sent a message insisting that he take a day to two days off, so as to stay in line with the Knight regulations.

So that was what he was doing; taking a day off. Granted, he wasn't truly taking a break from work -- there was still plenty of paperwork he had to sort through. Luckily the Engineering Corp had been hard at work at updating their ability to store and log information by digitizing all the documentation. Now it was just as easy as buying a lacri-device and connecting to the server over the Lacnet. From there he could review all the paperwork he needed and send out responses to those needed replies on certain topics.

He was sitting in his living room, dressed down in his casual clothes, and typing away on the computer. An empty plate sat on the glass coffee table in front of him and a half empty glass of water next to it; the remnants of his lunch from a couple of minutes ago. Idly his eyes lifted from the screen in front of him and chanced a look out the glass door, where Gren was lying in the sun in a deep sleep. The massive Star Wolf encompassed the entirety of the glass door's vision and beyond and he had shimmied up against the wooden fence that separated Mythal's yard from his neighbor's. But he was so large that he very nearly lay more than halfway up on the fence.

The sound of the door unlatching caught his attention and he turned his gaze to glance over his shoulder. At first, he couldn't see anyone at the open door, though the barrier itself closed only a second later. But as he heard the clack of sandals on the wood, he knew immediately that it was Susano. "How's it goin' pal?" he called out to the demi-god.

The Thunder God poked his head around the couch, his face quizzical. "Mythal? Home so early? I figured your shift with the Rune Knights would have kept you steward for several more hours."

"Mandatory day off," he said with a scoff.

"Mandatory day off? An interesting concept. I wasn't aware that officials within the law were required to take day breaks from their duties. It seems counterproductive," the demi-god said as he came around the couch and hopped up on it to sit down.

"Well, when yer' workin' in a structured judicial system, there's a whole buncha' rules and regulations so the Knights don't get overworked. Helps to keep 'em from makin' mistakes and whatnot," the Darkness King explained with a shrug. "But how 'bout you? Where you've been off to?"

"Why, I was over in Hosenka at the Lusty Titans guild," Susano replied nonchalantly.

That caught Mythal's attention. A teasing grin pulled on his face as he turned to look at the demi-god. "Were ya now?" he asked, already chuckling. "Somebody's got hisself a bit of an addiction, huh?"

The demi-god waved him off. "Now, now there is no attachment. Just good old fashion fun. It's been a long time since I've found anyone that is as free thinking as my people used to be. A whole guild is dedicated to it!"

"Sure. And I bet you went there for all the otha' ladies, not just Agatha, right?" Susano didn't say a word, though an impish little grin spread on his face. "You're a dastardly lil' bastard," Mythal said with a laugh.


STATISTICS
HP: x/y
MP: x/y
Spells Used: list them here
Abilities Active: list them and their effects here
Weapons Equipped: list/link them here
Monsters Killed: list here
Other Notes: reeeeeee this should scroll if you type too much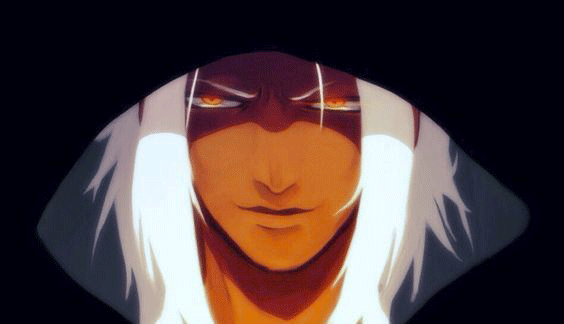 IVYLEAF33