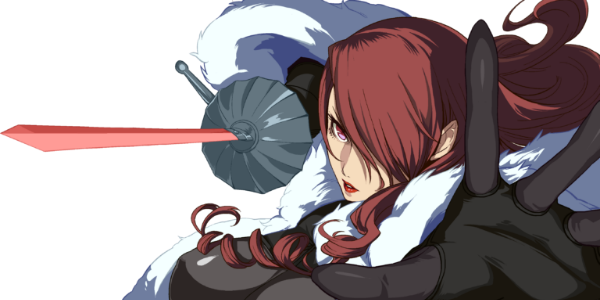 Antemeridialis Stella
---
Name:
Antemeridalis Stella - The Morning Star
Rank:
Artefact (+)
Type:
Magical Rapier
Proof of purchase:

Description:
The Morning Star, Antemeridalis Stella, it is a sword crafted by a master Dwarf smith from Stella. The weapon in question is a rapier, in the fashion of Minstrel. The red blade of the sword is crafted from a crimson meteorite that Amalia found in the deserts of Desierto during her travels. The hilt is created of silversteel, an alloy of iron and silver; durable as steel and the appeal of silver. Dozens of dwarven glyphs of power have been carved into the blade, barely visible until a glyph is activated; then the glyph lits up with a silver glow.

The rapier can be used like any rapier but it has an additional edge, the power of the meteorite and the glyphs of power that are carved in the crimson blade. Amalia can active one or more glyphs that manifest special abilities like a coating of fire around the blade or the summoning of a meteorite. Different combinations of glyphs can create different abilities.

---
Abilities:
1:

Name:
Rank:
Category:
Type:
Damage:
Range:
Speed:
Duration:
Downside:
Description:
2:

Name:
Rank:
Category:
Type:
Damage:
Range:
Speed:
Duration:
Downside:
Description:
3:

Name:
Rank:
Category:
Type:
Damage:
Range:
Speed:
Duration:
Downside:
Description:
4:

Name:
Rank:
Category:
Type:
Damage:
Range:
Speed:
Duration:
Downside:
Description:
5:

Name:
Rank:
Category:
Type:
Damage:
Range:
Speed:
Duration:
Downside:
Description:
---