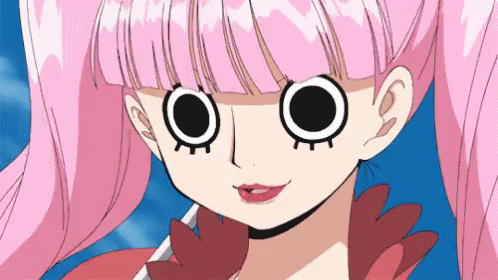 "Do you know how terrifying ghosts are?"
---
Spectra had recently taken on an A-Rank mission, how she came to do that when she was so underqualified? The answer was simple really, she stole it. It was a busy day in the Fairy Tail guildhall, the barflies demanded their beer, the socialities chitted and chatted, talking each other's ears off, Spectra, however, had her eyes on the prize. A mission with a large reward! She didn't really care about the village in need that she'd be helping, that part sounded dreadful, but once she saw the jewel it gave her heart nearly jumped from her chest and she had seventy-five thousand reasons to take on the job! The only question was how could she do it! Swipe the flier from the board without anyone noticing? Secrecy wasn't really her forte, so instead of creating some grand master plan she decided to do the crime in plain sight and just hope by the time everyone noticed it would be too late, and it worked! Successfully taking the flier she skipped out of the guildhall and into the streets of Magnolia.
Then Spectra hired the nearest carriage driver she could find and in an instant, she was on her way to The River Village. Overjoyed that she had gotten away with it, she only hoped she hadn't climbed into shoes she couldn't fill but one way or another she was going to finish this job because that jewel was calling her name. "So mister, do you know anything about The River Village?" Spectra pondered, talking to her coach driver who seemed startled at the fact she'd even look his way. In truth, she didn't really love the idea but it didn't bother her and it would be nice to know more about the location she was traveling too. "Well I'm sorry to disappoint ma'am but uh, I'm afraid all I know is rumors. Talk of some real bad people swarming the poor place. Are you going there to help?" He seemed almost concerned for Spectra, but it also seemed like he wasn't telling her everything. She shrugged it off and decided it wasn't worth paying attention too. "Well yes, as a matter of fact, I am." She was very proud of this, though she didn't like helping people she did enjoy the praise it got her!
Continuing on their journey Spectra just looked out the window, watching the terrain change as they rode closer and closer to her destination. By this time surely someone from Fairy Tail had noticed her missing along with the job, and maybe they even decided to go after her, but it was too late! She was going to do this and no one was going to stop her! Soon the carriage came to a dramatic halt and immediately Spectra knew that something was wrong. A group of five men had approached the carriage, they wore light armor and carried multiple swords each, but it was obvious they were just grunts but that didn't make them any less scary to the driver! "Whose in there and what the hell are they doing trying to get into River Village?" The leader of the pack questioned, the driver attempted to speak but all that came from his mouth was a few unidentifiable noises, it seemed he had never been in a situation like this and was paralyzed with fear. "Useless!" Spectra mumbled under her breath, something she'd learn to regret doing.
"Did you hear that boss?" One of the lackeys asked, in which the leader responded, pointing toward the carriage door. Spectra knew what this meant, and she wasn't going to back down so easily. Her body went limp and lifeless, like a cold hollowed shell with nothing inside, and from her body came her spirit. An identical look-alike of her! Except slightly transparent and with a few more abilities. Her body defenseless she had a plan and she could only hope that it would work. Flying out of the carriage her spirit grew so large that it looked like a giant. The men shouted as she grew, blowing a raspberry at them. "IM GONNA CRUSH YOU!" She screamed out, lifting her foot as if she was about to stomp on them. She honestly expected this to scare them away but it seemed they wanted to put up a fight. Their swords rose into the air and fired at her, of course going right through. They were shocked but their leader came to a realization. "Maybe if we can't hurt her, she can't hurt us!" And with that Spectra felt defeated. Her giant spirit bursting into tears. "How could you call my bluff like that! My plan was perfect!" She whined and the men were disturbed, they really expected a lot more from her but now she was angry. "FINE!" Sticking her hands out a few small ghosts flew from her palms, making their way towards the leader of the troublesome trio. Once they had latched on she snapped her fingers and BOOM! They exploded, leaving the man as nothing but a puddle of blood and guts. "Serves you right!" She said, her spirit shrinking and flying back into her real body as she regained consciousness.
The driver was dumbfounded but after a few minutes, he recovered, well sort of. "I'm s-orry b-but I c-an't t-ake y-ou a-ny f-urther." Spectra did not like the words that left his mouth. How could he do this? She saved his life and what does she get in return? Nothing. This is what being nice got you, stranded in the middle of a random village to fend for yourself! Spectra wasn't going to allow this! She couldn't and so she did the only thing she could think of. Sent a ghost into the man's body in order to possess him. "Now, take me into the village and don't stop this time. For anyone." Spectra demanded as she got back into the carriage. She hoped the rest of this mission would be a lot smoother but something told her this wish was not coming true.
WC: 1,012
TWC: 1,012/7,000