Magic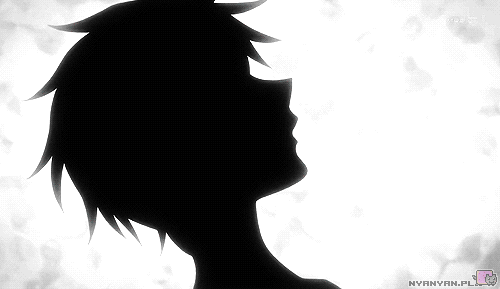 "I am one with the shadows and they are one with me." - Dawn on relationship to her magic


Magic Name:
Hell Demon Slayer
Magic Type:
Slayer
Description:
Dawn is definitely an odd sort of person when it came to getting her magic.
She never learned it from a demon. Instead, she learned it from the notes of another Hell Demon Slayer in a house he previously lived in(1st Generation). She would also find a lacrima later on in the abandoned home and implant the lacrima inside herself making her a Second Generation.
Dawn uses white shadows.  The only time they are black is when she is morphing with a traditional shadow for stealth.   Occasionally they are tangible and sometimes she uses a spell that allows her to be intangible(for small periods of times). She relies mainly on speed to move around the playing ground. She is versatile and has a series of different types of spells, but mainly prefers close ranged combat.
Unique Abilities:


Ability: Momentary Endurance- Whenever Dawn's body is in a shadow state of form she has the option to gain a temporary endurance/negation effect at the start of the spell and whenever she casts a different spell while in the form she gains another momentary endurance/negation. This lasts for a few seconds after the spell is cast(1 post, the same post the shadow embodiment spell is activated). She has to pay the same MP of the spell she is casting for this UA to work. The rules to bypass it is simple. Currently, Dawn is able to negate other spells using this UA on one condition: the spell she casts is the same rank or higher than the spell she negates. The spell she negates must be equal to or below the rank of the spell she casts.


Ability:


Ability:

Normal Spells(D-Ranked):Name:
Of the White Shadow: Magical Buff Imbue
Rank:
D
Type:
Single Target
Damage:
50 HP(buffed 25%)
Range:
Self, as long as the item is in contact with her the spell remains active.
Speed:
60 m/s
Duration:
3 posts
Downside:
50% debuff to physical strength as long as the spell is active
Description:
Dawn can temporarily enchant a weapon and herself(as long as she is holding it) in order to give it a temporary damage boost as well as magical resistance.  She buffs the spell damage 25% and the magical resistance 25%.Strikes with the weapon deal the spell's damage, cannot exceed 40 HP per post.
Name:
Of the White Shadow: Whirlpool
Rank:
D
Type:
Area of Effect
Damage:
30 HP(buffed 50%)
Range:
30 m
Speed:
15 m/s
Duration:
3 posts
Downside:
50% strength debuff, makes her physically weaker
Description:
 Dawn's spells gain a 50% damage buff.  Dawn essentially is the center of the whirlpool.  White, physical, shadows form around her in a circular fashion and as she moves, they move with her as well. As long as the spell is active, targets that come in contact receive a 30 HP damage.
Name: Of the White Shadow: Teleport
Rank: D
Type: Burst
Damage: N/A
Range: 19 m(buffed by 25%)
Speed: 19 m/s(buffed by 25%)
Duration: up to 3 posts, can teleport once each post
Downside: There is no offensive upsides to this spell, just defensive/dodging. Dawn is still eligible to be hit if the enemy is physically faster or casts a spell faster than her.
Description: There is a 25% buff to Dawn's spell speed and range(split from the buff's 50%).   Dawn turns into a white embodiment before the floor beneath her turns into a white small white portal. Dawn is pushed through the portal. In return, she can teleport to a nearby object's shadow, teleport by shifting back into the spot, but this time is black for a moment. She can use this ability once, per post, while activated.
Advanced Spells(D-Ranked):Name:
Of the White Shadows: Conniption Fit
Rank:
D+
Type:
Burst
Damage:
75HP(buffed 25%)
Range:
Burst, Self
Speed:
31 m/s.
Duration:
5 posts
Downside:
50% magical resistance debuff
Description:
 There is a 25% buff to Dawn's spell damage and speed(split 50%). Dawn shifts into a white embodiment of a shadow. Her legs and arms are like blades/knives for close combat.  Coming in contact with her gives piercing damage.  Dawn feels no damage til' the end of the spell for flavor. Damage from this spell cannot exceed 60 HP a post. If armors or shield spells are pierced, the base damage of the spell is halved.
Last edited by Dawn on 16th July 2019, 7:41 pm; edited 5 times in total