Jeanette Estoria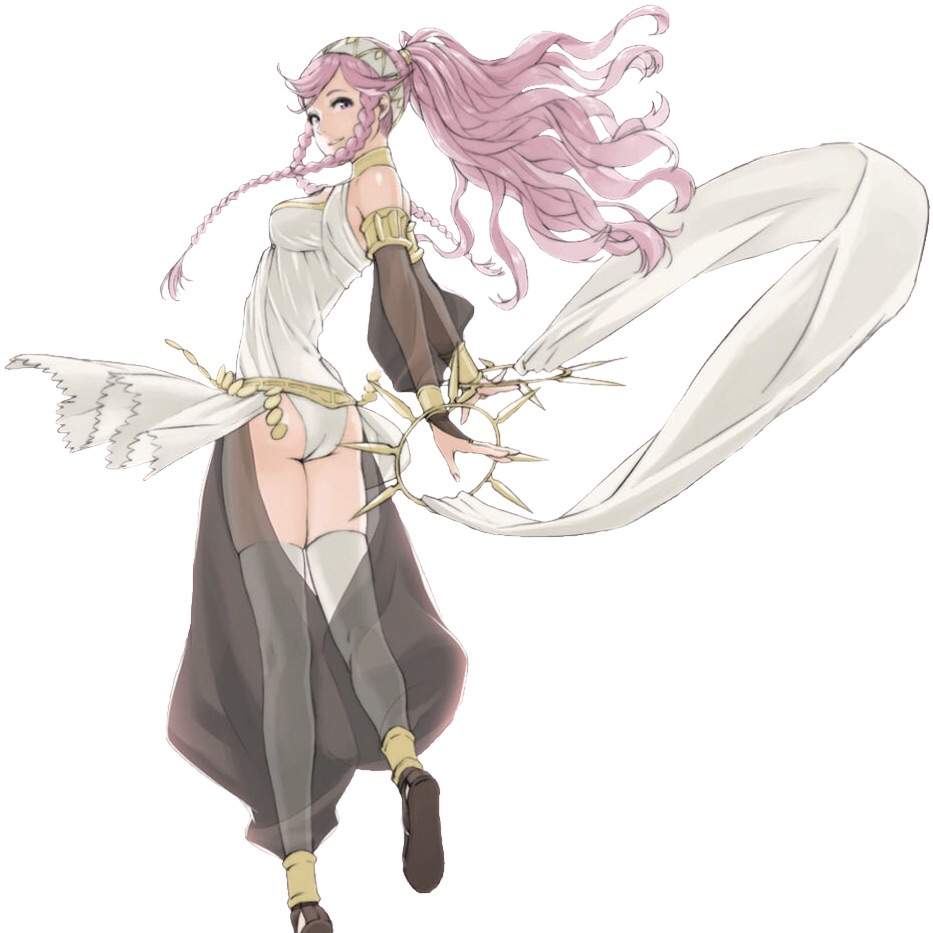 ☆☆☆☆☆☆☆☆☆☆☆☆☆☆☆☆☆☆☆☆☆☆☆☆☆☆☆☆☆☆☆☆☆☆☆☆☆☆☆☆☆☆☆
Gender:
Female
Age:
18
Birthday:
12/14
Sexuality:
bisexual
Special Characteristics:
Nope
Personality:
Jeanette is a girl of many different trades. She has 2 distinct sides to her, one only shown to the public, while the other isn't at all. First of all, the side she shows to the public, is her "good side" in a sense. What this means is, is that she is a kind and loving person to those around her. After all, she is a famous dancer who is known by a lot of people, as long as they are well versed in dance. So, this means she has to keep herself in good standings with people around her, because she loves her life as it is, and wants to keep her public life that way. So,she decided to never show her dark side in public. On the outside, she will always be the goody two shoes. The girl that did tons of charity work for the needy. The girl who had tons of friends who had nice things to say about her. The girl that just seemed really kind and genuine to everyone that had seen her. However, her dark side is extremely different than her other side. This side is the side that had always wanted more in life, than to be just average. Sure, she was an extremely famous dancer that wowed tons of people, but she had never been able to get that true adrenaline rush from being on stage. She knew that she was so good at it, that she didn't usually have to get worried. So, she decided to do a little bit of...extracurricular activities. She loved being able to do some extremely evil things. Such as killing, blackmailing, and way more. It always just let her truly express herself in a way she hadn't been able to find since she started dance. However, she is very meticulous and careful with everything she does, so she can separate both of these sides of her life.
Likes:
-Dancing: Ever since she was a little child, she had always loved dancing. It wasn't a thing she just learned to do, it actually came to her. Even in her magic, she was able to do this.
-Evil: The only other thing Jeanette loved besides dancing is evil. This can be about anything.
-Cheating: The only way to get to the top for Jeanette, is through cheating. This can mean murder, blackmail, or even seduction. Most of the things she does to do evil and cheat are from these 3 things.
Dislikes:
-The Law: In both sides of her life, she has been shown to hate the law, mostly the rune knights. She has time and time again, made it known that she wants reform from the magic council on rune knights.
-2 dimensional People: Jeanette had always hated all people who were one sideded, and just not unique. She makes sure to separate from anyone like this.
-Boringness: Jeanette hates when things get boring for her. She has always loved the adrenaline rush from both performing and cheating, which is why, whenever she's bored, she wants to strangle someone.
Motivations:
-Adrenaline: Adrenaline is one of the few motivations in her life. It is the cause of all the evil and all the good she's done in her life.
-Reform: Jeanette really wants to be able to reform the magic council through any ways needed. This means in both her outer side, and secret side. So, killing, protests, anything is possible.
-Being the Best: One of the things Jeanette cares about the most, is climbing to the top through whatever means needed. Like it was said before, she loves cheating.
Fears:
-Being on the bottom: Being the worst at anything Jeanette wants, is one of her worst fears. If she can't be better, than who is she really besides a grain of dirt
-Being caught: One of the reasons why Jeanette wants to reform the magic council, is so that she can dig herself a deeper hole to hide in when the going gets tough. Her true fear is being caught and losing all of her reputation
-Dying: If Jeanette dies before she ever got to be number one, she would become filled with such sadness and fear, her soul would explode.
Height:
5'8"
Weight:
144 lbs
Hair:
Pink
Eyes:
Pink
Skin Tone:
Light
appearance:
Guild:
Hidden Blades
Tattoo:
On her ankle, with a light pink color