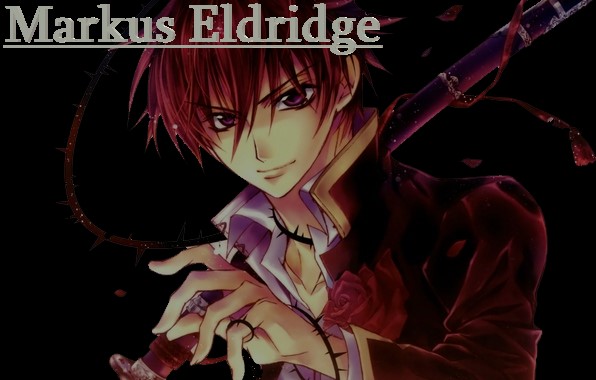 Markus's face was stoic as ever, he kept his eyes to himself, and his head down, he listened to the sounds around him, the people in the streets, animals, the air itself. He was making certain he was not being followed. Glancing around he made sure to look in the shadows, down the streets, in the surrounding windows, and through the alleys he passed. as far as he could tell there was no one in sight. Markus walked slowly, his pace measured, his gait calculated. He stuck to the shadows nearby, as to be certain he was harder to see at a glance, and impossible to detect without magical powers above his own.
With no one around to worry about, he looked to the left, and then to the right. Adjusting his hood, in such a way that his face was concealed in the darkness, he turned down one of the many alleyways within Magnolia. It took him some time to determine the location, and even longer to get it set up with his network. As always he was certain to do things in measured steps, even if it meant missing out on a job.
Markus was checking in with one of his dead drops. It was starting to get late in the day, and he was still unsure whether or not he could trust his Fairy Tale guild mates, he told no one where he was going, and was pretty sure none of them knew he lived off the streets, and if they did this would look just like a normal night. With his mistrust he had decided to keep his mercenary… acquaintances close at hand, making sure if there was any other types of work, he would be certain to still get it.
Once he arrived he saw what he was looking for. On the ground in the alleyway was a simple folder, hidden next to other various garbage items. Markus did not stop as he reached down to pick it up, leaning down he made sure to glance down both alleyways, checking to see if he was being watched.
In a few minutes Markus found himself in a different location, far enough away to not cause attention, one of the many parks with large enough trees for him to lean on. He planted himself down, sitting crosslegged and glanced at his shadow, a tick he had developed since meeting his companian. Feeling reassured he opened the folder. The list was small, not many letters or notes, and less jobs. Glancing threw he saw a lot of the usual, mostly people looking for less savory characters for a job, or bodyguard.
However, Markus found something interesting. It was a note a letter, it looked relatively new, no aging to the paper, it really did not look like it belonged…
Letter wrote:"Hey... um... Look, my name's Lexa and I need some help. I was checking around the Ancient Ruins after one of my jobs, and I found.... something. I can't go through the tunnels on my own because the enemies are a bit much. So if you'll assist me in taking them out I'd be sure to give you something!" ~Lexa Grimoire
The letter was scribbled, fast and in great haste. The script was nice, probably female, it looked mostly generic. The letter did not use his alias, meaning it was probably generic, sent to dark and light mages alike. This meant he would most likely not be working alone, while that was a hastle he was starting to get used to it, and it definitely had its perks. He hoped whoever he met would be useful. Markus grinned, his eyes narrowed as he thought... he didn't have anything better to do and Ancient Runes was always an interesting voyage, and the mission seemed.. Interesting. Even if there was not much detail.
It did not take long for Markus to decide.
---------- Some Time Later ----------
After a small voyage Markus found himself within the mountainous forests which surrounded the ruins. The mountains towered over him, dagger-like as if piercing the sky. The trees swayed in the wind casting strange shadows and intricate designs. The breeze felt good on Markus's face, the clouds above added to the shadows of the trees.
Markus had told the guild he was leaving on a job, which was true. He even told them where he was going, and informed them he had it handled.. Not many questions were asked, there was no reason to he assumed. Logically Markus saw no reason to hide details, other then how he got the job.
In addition he decided to accept the job above board, without his alias, after all it was not of illicit nature. In addition it could in fact cause problems if he did.
Walking forward he let his scarf trail behind him, swaying in the wind. It did not take long for him to find the location the letter had addressed.
Markus was certain to approach slowly, keeping to the shadows, as usual his abilities kept him hidden from sight and detection. Upon arriving he saw a small female, she adorned a black miniskirt, sleeveless grey shirt, and black accessories. She was young, looking far younger then he had expected, still a teenage or close enough.
Currently he did not see anyone else, though he decided to step forwards anyways, his form appeared from the darkness of the trees. The woman walked up, seeming cheerful and chipper. Markus signed to himself, she was a lively one.
"Hey! I am so glad you got my letter, I was hoping for some help!..." She said, her voice seeming generally happy to have aid, she was smiling. "Lets wait a few minutes to see if anyone else shows up."
Markus had no issue waiting, he took a breath and took a step away, glancing into the trees making sure they were not being stalked.
---
<~~~~~"Only with Darkness can there be Light"~~~~~>
Word Count: 926 | Total: 926 | Goal: 3,125