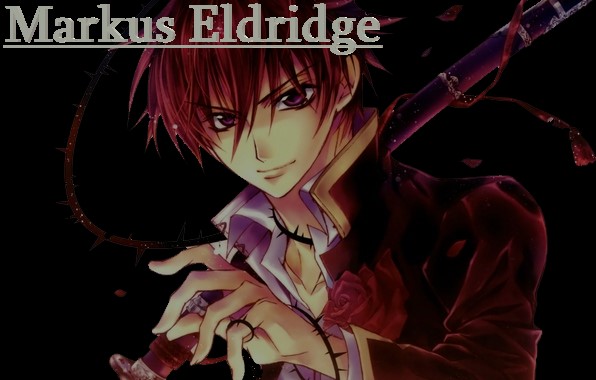 Markus gave a long yawn and took a deep breath. He was not used to traveling this early, and only preferred waking up after the sun had set. Looking up he had to squint his eyes to avoid the evening sun, the light caused strain on his vision. The mercenary was on his way to the Ace of Spades, and he had almost arrived at his destination. He should be there by morning. The desert seemed to expand around him, the sand shuffling underneath his boots. The mountains in the distance causing the small natural desert. Markus knew the city was near, Ace of Spades was home to Sabertooth, a guild he knew little about.

Markus, was dressed as usual. He wore plan black jeans, and a sleeveless shirt, over which he wore a long and worn dark coat. His arms were wrapped with grimy white wrappings, and around his neck he wore his scarf, also black. One would wonder if Markus had a theme, he just thought it was practical, despite the heat usually associated with a desert.

As he walked he felt the wind start to rise, faster and faster. Within a few minutes Markus found himself within a heavy sand storm. His eyes started to sting, the sand make his face raw. Markus made sure to pull his scarf over his face, and his hood over his head. After glancing around, he noticed a cave not far off, and quickly rushed inside.

Brushing the sand out of his face, and beating off his cloak Markus looked around, taking in his surroundings. The cave seemed to be made of a rough limestone, one which is typical for deserts and mountains. Markus noticed that the it seemed to continue heading deeper underground. He took a second to catch his breath, and decide what to do next.
---
<~~~~~"Only with Darkness can there be Light"~~~~~>
Last edited by MarkusEldridge on 24th June 2018, 11:00 am; edited 1 time in total