Pumpkin Pie Anyone?

Ruvel






- - - - - - - - - - - - - - - - - - - - - - - - - - - - - - - - - - - - - - - - - - - - - - - - - -

---

Lineage

: Spiritual Light


Position

: God of Resilience


Posts

: 1303


Guild

: GM of Onyx Moon


Cosmic Coins

: 10


Dungeon Tokens

: 0


Mentor

: Cirven


Experience

: 3,043,641

Character Sheet
First Magic: Amma Olpirt Gah-l
Second Magic: Light Demonslayer, 2nd Gen
Third Magic:
_____________________________________________________________________________________
On the battlefield various things are running rampant...
Victory... Defeat... Hatred... Chance Luck... and Betrayal
Golden Lacrima Ends: 14/01/2020

Ruvel






- - - - - - - - - - - - - - - - - - - - - - - - - - - - - - - - - - - - - - - - - - - - - - - - - -

---

Lineage

: Spiritual Light


Position

: God of Resilience


Posts

: 1303


Guild

: GM of Onyx Moon


Cosmic Coins

: 10


Dungeon Tokens

: 0


Mentor

: Cirven


Experience

: 3,043,641

Character Sheet
First Magic: Amma Olpirt Gah-l
Second Magic: Light Demonslayer, 2nd Gen
Third Magic:
Rolling mobs
#BlameKiru
Our enemies:
x4 weak = Patch Hounds (x12)
x9 normal = Pumpkin Fang (x18)
x3 strong = Pumpkin Goliath (x3)
x3 Boss = Jack, the Rotten (Think we can do a little damage or avoid the first two times then take him out the third)
Last edited by Ruvel on 10th June 2018, 3:27 am; edited 1 time in total
_____________________________________________________________________________________
On the battlefield various things are running rampant...
Victory... Defeat... Hatred... Chance Luck... and Betrayal
Golden Lacrima Ends: 14/01/2020

NPC




Posts

: 22696


Mentor

: Admin

Character Sheet
First Magic:
Second Magic:
Third Magic:
The member '
Ruvel
' has done the following action :
Dice Rolls
---
'Monster Dice' :

Ruvel






- - - - - - - - - - - - - - - - - - - - - - - - - - - - - - - - - - - - - - - - - - - - - - - - - -

---

Lineage

: Spiritual Light


Position

: God of Resilience


Posts

: 1303


Guild

: GM of Onyx Moon


Cosmic Coins

: 10


Dungeon Tokens

: 0


Mentor

: Cirven


Experience

: 3,043,641

Character Sheet
First Magic: Amma Olpirt Gah-l
Second Magic: Light Demonslayer, 2nd Gen
Third Magic:
Ruvel had been helping a small village near the ancient ruins and even made a new friend along the way, he hated people who could bully or treat people like dirt just because they happened to be weaker. Given the way he was he had no idea just how long it had taken to take care of that task, what he did know was that Cirven was likely going to be fuming that he left the safety of Tolgalen. Out of the four people affected by their current state he was the one that seemingly got affected the worst, his magic was again almost none existent. He of course had found a way to be able to summon but it was not only just draining to him but dangerous to both him, and the summons involved; luckily he had two summons that worked normally. The only problem with these two he had no real way of summoning them, one turned up when he felt like it and the other turned up when she knew that Ruvel was in real danger. He had bartered passage to Hargeon via coach to get home but it turned out that he had ended up getting on the wrong coach that went to another location. This wouldn't have been so much of an issue if he knew where he had actually ended up, but he had no idea at current which was made all that worse as more and more people got off leaving him by himself.
Soon enough the driver stopped and looked back, he felt bad for what he presumed was a blonde haired toddler, the light the youth gave off made him a little wary given the location they where in. "End of the line." he said his voice shaking a little, Ruvel could only look on in confusion as he was spoken to. He moved to the window next to him and didn't like what he seen, this wasn't Hargeon. "s'abbia iz yiz?" he asked his eyes going back to the driver whom had by now made his way to the back to get him. "I have no idea what you said kid, but you need to get off and go to your mommy and daddy." he said believing that this is where he lived, he would have questioned it a bit more but again he was looking at a 2'8" glowing, blonde headed child wearing white clothing. He thought the youth was an apparition because he didn't remember him getting on the coach in the first place.
'Our summoner, this man wishes you off his transportation, he also believes you are a spirit and not a real boy.'
Shindara sent to him in Ruvel's native tongue "Xuq si oz raeq o zdiniq, si oz o dabbizaer." He said out loud looking to the man whom looked more than a little unnerved making Ruvel that much more on edge. "si oz zaennes, si gig raeq zaor qae youza ohonz. si lizz chowa rael" he said with a small voice as he passed the man and walked off the coach.
Once off the coach it seemed to start up it's engine and get out of the area quickly, Ruvel for the life of him didn't know where to go. It was late now and he would be at least stuck there until morning, all he could do for now was walk around in the hopes of finding an outpost of his company where he could stay the night. On his walking around he noticed something quite off about this place, all buildings seemed to have jack-o-lanterns around them and though late the streets seemed empty. This made him seem quite uneasy. Not only didn't he know where he was, he had no safety for the evening and could tell something was terribly wrong in thie. As he continued his travelling he seemed to hear a shrilling howl but it wasn't one he had ever heard before, no this one seemed almost demonic. Moving slowly and quietly towards it, his every instinct telling him he should run in the opposite direction as his heart felt like it was about to jump out of his chest; he seen what could only be described as cross mutation of a dog and a pumpkin, it seemed to drool a glowing blue viscus saliva. He might of not known where he was, but he was sure as hell he wanted to be anywhere than the place he was currently standing. Slowly he backed away not knowing if these things travelled in packs or not, he was careful to be quiet that was until he stepped on a twig he hadn't noticed that let out a small snapping noise. The noise might have been quiet but it was more than enough to alert the thing nearby that began to give chase. Ruvel about turned and started to run, banging on doors along the way in the hopes to gain sanctuary but no one opened their doors thus leaving him to his own demise.
Word count: 847
Translations:

s'abbia iz yiz?:

Where is this?

Xuq si oz raeq o zdiniq, si oz o dabbizaer:

But I am not a spirit, I am a person.

si oz zaennes, si gig raeq zaor qae youza ohonz. si lizz chowa rael:

I am sorry, I did not mean to cause alarm. I will leave now
_____________________________________________________________________________________
On the battlefield various things are running rampant...
Victory... Defeat... Hatred... Chance Luck... and Betrayal
Golden Lacrima Ends: 14/01/2020

Mura Kensho

===============




- - - - - - - - - - - - - - - - - - - - - - - -

---

Lineage

: Aspect of Pluto


Position

: Saint of Fortitude


Posts

: 1279


Guild

: Fairy Tail (GM)


Cosmic Coins

: 55


Dungeon Tokens

: 0


Age

: 20


Experience

: 769,482

Character Sheet
First Magic: Spirit Bind Magic
Second Magic: Onmyōdō (The Way of Yin and Yang)
Third Magic: Second Origin
The clouds were dreamy with their cold temperatures that would cool down any heated wizard in the pinnacle of summer. Mura could feel drops of ice-cold water trickle down his body as he passed them, seemingly in a state of relaxation as he simply flew around the land without aim or intention. That was only the impression that Kyuken, the shaman's trusty spirit buddy, held within his own observation of Mura. Although it was terribly hot today back in Magnolia, the boy could have just taken a cold bath at home… why did he have to go out - not just that, but out in the clouds themselves just to cool off? "You should watch out for any cold that's creeping in the clouds, Mura," the samurai ghost warned him, "Wouldn't want you laying in bed at home all day." "I know, I know…" the shaman assured him, swinging his waist-long cloak over his torso to wipe drops of water off. Being so high up in the air, he was reminded of the cloudless day back with Ibara and the girl with the doll… that did remind him…

Upon his way to a hill - before he ascended like some kind of savior - people warned the Fairy Tail Wizard of strange, new monsters roaming the Haunted Village. At first, he was at ease with organisms living among them, but when some mumbled the destruction that they left behind, Mura felt that he needed to do something. He had been to the strange, ghostly town many times, and despite no job paper being handed to him, it still felt like a duty for the swordsman. It was just… obvious for him. He had to go.

"Last time, it was witches with dolls… let's see what you have in store for me now," he mumbled to himself as he picked up speed. Kyuken and Zirconis were taken aback by the sudden shift in Mura's movements, almost left alone in the vast air space atop the white clouds. "H-Hey, wait!" Kyuken shouted in shock. "What about warnings…?!?" Zirconis rebuked as the two ghosts managed to catch up to the rapid shaman. Passing the clouds like a plane, Mura would slowly descend and make sure that he could actually see the land beneath him - how else would he be able to locate Haunted Village again?

Luckily, the certain forest with burn marks, a high concentration of wandering spirits and a small, deserted collection of houses in the corner made it clear where he was now. His daily destination - the haunted village without any proper name for it, presumably because of the lost inhabitants and their equally lost knowledge of this accursed land. Landing heavily on the ground at the middle square of the village that was free of trees and other shrubbery, Mura looked around with a worried look on his face. These places, man… they scream white ghosts. He was not going to tolerate any cartoon ghosts, not at all… never. Fearing that one might be able to sneak up behind him, he joggled towards some buildings that were almost carved apart by the wilderness and vegetation.

That was when he heard the heavy sound of fists slamming onto wood as he approached the larger trees. Upon focusing his view on that direction, he spotted what looked like a small, blonde boy running away from what looked like a monster orange… wait… no, that was a pumpkin dog! Its mere presence was oblivious to him as he had never seen any specie like that before - it must've been caused by something new around here, in which the shaman lashed out his left arm. From underneath his sleeve, Onmyōdō was performed as a metallic substance that shot out in a long pole that would reach the monster right behind the blonde kid, screwing right through its body and leaving it harmless on the ground.

"That's not native around here…" the shaman spoke. He approached the young kid with curious eyes and let the metal from his sleeve shrink away. "Kids usually don't hang around these places… unless if they're cursed or bloodthirsty. You don't seem to be any of that. Hi." He would proceed to observe the strange lights emitting from the boy's skin that indicated a certain level of magic… yet concealed.

WC: 723
_____________________________________________________________________________________

Other Siggies:
Themes:

Main Theme:

Samurai Theme:

Gisen Ceostra






- - - - - - - - -

---

Lineage

: Protector of Gaia


Position

: None


Posts

: 770


Guild

: Guildless


Cosmic Coins

: 0


Dungeon Tokens

: 0


Experience

: 602,238

Character Sheet
First Magic: Affinity of the Body
Second Magic: Sticks & Stones
Third Magic: Ex-quip: Bunny Brigade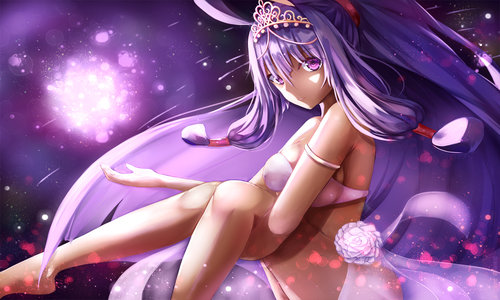 Appearances:
The trip cross country always made Gisen a little weary, no matter how many times it was that she headed over between Pandora and back. As nice as it was to travel from one country to the other, it was really exhausting for a being like Gisen to end up being so separated from the earth for the duration of it all, however it wasn't too much of an issue in the long run either. Not to mention she had an easier time to get more comfortable with everything as she had been traveling with her angel companion; Raphael. The angel, in a spirit like form similar to the way her Sylph companion had traveled at some point, she was much more comfortable with someone with her than her traveling alone. With that being said, she had made her arrangements to go and meet up with several others for a mission within the haunted areas of Fiore. It wasn't something she generally went around and did on her own, but she wasn't one to tread lightly on the idea of coming alone since her last area around the cursed lands in any form of it. At least with her having Raphy around with her, she would have a much easier time getting to the job and having it taken care of much easier and with little to no worries. Not to mention she'd have other people to rely on having her backup for any swarms of enemies that might come around.
As the pair arrived to the cursed lands, the elemental felt an eerie chill down their spine just from putting a foot on land in this place. Everything to her reeked of some form of a evil like scent, or perhaps from her point of view a more moot and neutral type of thing was just being put on show to be something that was no less than a stereotype that was portrayed to be nothing less than a sign of evil acts. Whatever type of "curse" or magic that had been laid out within this pumpkin patch she had been headed to was something that was more to be an unexpected surprise as to what type of effects these things could have on them or any odd changes in the way they might look or even if their color would be altered. The only benefit that Gisen could even think of in the moment was that she was thankful this was a pumpkin patch and not a carrot patch. Although she could enjoy munching down on them all... it wasn't something she really wanted to do. The thought in it of itself had made her hungry though. She opened her hand and a carrot appeared in it, grabbing onto it and munching on it while she had the angel sitting on her shoulder like a small traveling companion on a multi-country journey.
Once Gisen had stepped into the pumpkin patch after a longer, trivial travel, she looked around. Nothing seemed to be any different then before. The bunny girl paused for a moment as she heard a small yelping from what she could make out to be similar to a dog. Slowly making her way towards it, she had heard another growling sound. Instantly, she froze up and Raphael began to curiously search the brush of pumpkins until it settled onto some mutated looking pumpkin that seemed to appear as though it could me shaped and acting like a dog or wolf of some form. "Come on, Gigi! It's not even real~ Just a silly pumpkin beasty... thing." The angel cheered on. Quickly, the pumpkin dog lept at the pair and within reaction, a polearm quickly appeared in hand and stabbed through the open mouth of the pumpkin. With it stopped and possibly dead, the bunny girl flung it off of her weapon onto the ground ahead, smashing open with some of its guts and shell splattering nearby a pair of people. Approaching them, she stopped and looked down at the younger.. smaller couple of people. "U-Uh.. hello there. Are.. you two boys lost?" Gisen asked, hoping at least they were safe if anything. "Uh,
heeeelllooo~
, that's CLEARLY a girl... cute as a button though." Raphael refuted, hoping off Gisen's shoulder and looking over the unknown child. "I.. know a little boy when I see one, Raphy..." With a pause of a sigh, she simply let the curious angel look over the little boy.. or girl. "Anyway, my name is Gisen Ceostra, and this is Raphael. We're like, both from Lamia Scale. What about you two?" She asked, looking ahead of them in case more of the dogs would show up.
783 words.
Weapon in question: Dancer (See bank for info)
_____________________________________________________________________________________

Kiru



- - - - - - - - - - - - - - - - -

---

Lineage

: Warrior's Heart


Position

: None


Posts

: 316


Guild

: Black Rose


Cosmic Coins

: 0


Dungeon Tokens

: 0


Experience

: 9,687.5

Character Sheet
First Magic: Ocean Demon Slaying Magic
Second Magic: N/A
Third Magic:
KIRU NIVANI
1020 Words
The weather was rather dismal today. Grey clouds hung over the sky and blanketed the blue screen behind them. Kiru had her eyes fixed on the horizon, they were half closed, and looked rather dull and uninterested. Many could assume just by the facial expression of the slayer that she was simply bored. Of course, that probably wasn't far from the truth, but it would be impossible to tell. Kiru's expression almost never changed, she was known to show very little emotion. As such, it was very hard for others to tell what exactly she was thinking. There seemed to be no exception today. She was walking along a forested path with nothing on her but the clothes on her back. The twin haired wizard of the Black Rose guild was heading back to the guildhall after completing another job. Some villagers were having issue with a dark mage held up in their local place of worship. Twisted fella had turned the entire temple into a den of darkness and monsters. She had no choice but to put them down and apprehend the criminal. Luckily she could spare him, and the magic that effected the temple was lifted in the process. As part of the request, Kiru had left the dark mage in the hands of the villagers for them to deal justice. Wile normally Kiru did not condone cruel punishment, she had the time to meet and talk with some of the villagers beforehand. They seemed like good people, she doubted they'd dish out anything cruel to their fellow villager. Of course, normally Kiru would just deliver a criminal like that over to the Rune Knights. However, with the recent rise in Dark Guild activity in Fiore, the Rune Knights and their masters seemed to have become less sympathetic for the dark wizards stirring up trouble in the kingdom. While they did not deserve to be treated with respect, Kiru still thought they at least deserved a trial. The minor ones at least. Although she knew all too well that would not be the case for this wizard, so the better option was to just give him back to the villagers. She got her money, and she could return to Rose Garden.
The journey there had been rather quiet. Nothing interesting seemed to happen... That was until Kiru had decided to make a pit stop in the Haunted Village. She didn't know much about the place, other than the name. But it still had a decent population so she figured the name was given due to rumors or past events, but it wasn't currently a dangerous place to be. That's what she had thought anyways. When the water wizard had edged closer to the outskirts of the village something in the air began to stir... It felt disturbing to her. Kiru's dull eyes lit up to life again and she focused them on her surroundings. The air smelt dry... With a soft hint of something else. Using her advanced slayer senses Kiru was able to determine the smell... But it was very strange. She smelt traces of pumpkin. Normally this wouldn't be very unusual, but that smell combined with the dark feeling she had sensed didn't bode too well for the wizard. Kiru's posture slightly changed from a regular walk to a cautious advance... And that's when it was confirmed.
The first thing Kiru sensed was the large vibrations in the earth.. Then she heard the quick stomping. And suddenly behind the wizard the sound of large trees snapping in half convinced her to turn around! Before her was a massive 15 foot tall pumpkin monster! Kiru's eyes widened from the site, and she couldn't help but hesitate for a moment. Not out of fear, but of sheer confusion. She had never seen or heard of a creature like this before! The beast appeared to be made up entirely of twisted and mutated pumpkins and vines. With a loud roar, the beast extended a vine hand, and with a very powerful push, Kiru found herself slammed backwards by the monster's vine hand! The girl rolled backwards in the dirt several feet! Dust and dirt filling the air as she made impact with the stone face on the other side of the path! The creature called its arm back, shrinking to a smaller size next to it. When the dust cleared, Kiru slowly stood up, a look of anger on her face now as the sky began to drip with water. She wiped the dirt from her face before her arms began to surround themselves with rushing torrents of white water! The creature stared her down and then quickly lit its own arms on fire! Getting into her battle stance, Kiru quickly slammed her fist into the dirt below her! The ground began to heave and crack as suddenly white hot explosions of water erupted from the earth! They broke apart the path and headed straight for the pumpkin monster! The beast roared in frustration as the water threw him back. Kiru charged forward behind the pillars of liquid, long tendrils appearing from the ground underneath the creature. They quickly wrapped around the beast's limbs, pinning him to the ground as the woman leaped high above the creature, her arm surrounded in white water!
A few moments later, Kiru sighed and wandered out of the tree line to see the Haunted Village. Still intact it seemed. Thankfully. However, that feeling and sense told Kiru the trouble wasn't over yet. She turned to notice a collection of individuals crowded around a dead creature. From the distance Kiru was standing, she could easily tell this beast too was of pumpkin origin. The wizard wandered over to the group, and that's when her eyesight picked up on a familiar face. Mura of the Fairy Tail guild. What was he doing here? The wizard climbed up a small hill overlooking the three individuals. Which Kiru could now tell was a young boy, and a woman with animal features, much like the many members of her guild.
"Did you determine the cause of this?"
short note
ivyleaf33 of FTRP
_____________________________________________________________________________________

Johann



- - - - - - - - - - - - - - - - - - - - - - - - - - - - - - - - - - - - - - - - - - - - - - - - - - - - - - - - - - - - - - - - - - -

---

Lineage

: Herald of Destruction


Position

: God of Justice


Posts

: 5673


Guild

: Dies Irae - GM


Cosmic Coins

: 0


Dungeon Tokens

: 0


Age

: 28


Mentor

: Ruvel


Experience

: 3,044,362


Brownie Points

: Kebab∞

Character Sheet
First Magic: Saga of War - Ragnarök
Second Magic: Consecration of War - Einherjar
Third Magic: Maledict of War - Berserkir
Sipping the steaming, brown-red liquid from a cup "Johann" stared at the setting sun through the wide windows on one side of his office, enjoying the tea and cozy atmosphere in the room greatly. Of course, he hadn't gotten a chance to enjoy something like this in ... centuries, at least. The floor was mostly, almost entirely covered in scattered sheets of paper, some with random profanities scribbled on them, the room overall seeming extremely messy. At least for the usually very pernickety Vice President of the West Fiore Trading Company. Well, of course it was that Johann was currently locked inside his own body, barred inside a cage that had been reserved for the thing that now controlled the old man, Mars, self proclaimed demon lord, and, as he had learned, up to no good. The demon apparently had found it very funny to possess Johann's body while the consciousness of its owner had been weakened, and had returned to Tolgalen as if nothing had been wrong and he had never taken his little trip to Shadow Island, impersonating the Vice President, Mars trying his best to amuse himself by ruining the man's reputation within the WFTC entirely. "Isn't that just maaaaarvelous, old man ? The sun ! THE SUN, I tell ya. Haven't seen this thing in foreeeeever", he quietly cackled to himself as he started rotating in the leather office chair, a deep sigh making itself known telepathically "Haven't you done enough harm, Mars ? At least get the paperwork fixed up ! It's supposed to be done by next friday and -", an amused grin followed by deep, almost howling laughter that echoed through the room interrupting Johann's stowed away consciousness mid sentence "Tssseeehehehe, oh you mean this paperwork ?" he asked, taking a piece of paper from the desk before crumpling it up and throwing it into the quietly smoldering fireplace, the white of the paper immediately turning into a charcoal black. "NOOO, this months shipping report !", the old man winced internally, Mars cackling out loud once more at the despair of the Vice President "... I am going to have to write a new one ... from scratch ..."

Visibly amused, grinning from ear to ear "Johann" rose from the comfortable leather chair, stretching a bit before downing the boiling hot tea in one go "Hmhmhm, nothing better than the sweet embrace of pain, don't you think ? Tseheheh"
"Give me back my body you overblown, foul, horrendous abomination !", a reaction from the VP following suit. "Woah, no need to compliment me, old geezer. Wouldn't have guessed you're this close to me, at least take me out to dinner first. Now, what would you like to have ? One of your guildmates, perhaps ? That green haired girl looked kind of tasty ... tsehehe", Johann, in a sudden burst of defiance, regaining partial control over his body, his right arm, namely, which now swung wide, punching the possessed body in the face repeatedly "If you do as much as look at her, I will drag you through the deepest depths of hell, make sure your vile soul suffers unlike anything you have ever known before and-" "Fine, Fine, gotcha dude, stop this shi- ouch !", the rather weird scene of Johann, the Vice President of the West Fiore Trading Company standing at the fireplace and punching himself in the face interrupted by a sudden, forceful knock on the door, the two that now shared a body both turning their attention towards the mahogany door simultaneously, swinging open and crashing back into its frame as a black haired male with seemingly glowing, bright yellow eyes stepped into the room, a disgusted and angry face wandering over the paperwork scattered on the ground before finally stopping on Johann who, with his two red, crimson eyes gave the man a look of confusion and surprise. "My lord, what are you even doing ?!" Artorias asking his master, seemingly more than a little offended by the circumstances of their meeting "You haven't talked to me in two days, and your office, ugh, this is a complete and utter mess". Mars quickly scanning through Johann's memories to get the name and the relationship the two had to each other, smiling as he realized who exactly he had before himself "Heyyyy, Yo, uhhhh, Arti. I can call you Arti, right ? Don't worry, uhm, this is all just ... training, yeah, I'm training so hard right now", nothing more than a confused, judging look coming back from Artorias

"So, Arti, my bro, my dude, my boy, what do we usually do around here to have fun ?" the confused look turning into something that looked more like he was offended by the vulgar expressions "P-pardon, my lord ?", Mars giggling to himself "I like the whole "my lord" thing, keep that up. No I mean, what do we usually do to pass time around here ?" "Uh, that would be jobs, lord, but -" "Ah, Yeah, jobs, let's go on a job, Arti", Johann, once again, cringing internally at the sheer stupidity, the ridiculousness of this exchange. Storming out of the room, the perplexed Artorias running after the Vice President who, with light feet, leapt off the parapet of the staircase to land down in the entrance hall of the HQ with seeming ease. About to storm out of the guild hall, he was stopped by someone approaching from the side, his head turning to see Alisha standing there, eyes wide "J-Johann ? There you are ! Finally. You gotta go and find Ruvel, he's been gone for longer than planned. Sol's already went after him but I'm afraid that's not gonna be enough to -", Mars not even bothering to let her finish "I gotcha, girl with the enormous ... uhhhh ... "personalities", sounds like fun ! I'll see what I can do, tsehehe" pushing open the huge double mahogany front doors to leave behind a very confused secretary and a profusely apologizing Artorias that tried his best to catch up with his master, Johann, trapped inside his own body muttering to himself "Please, just ... someone, kill me, now, preferably"

Taking a few steps outside "Johann" spun around, inhaling the fresh Tolgalen evening air, laughing out loud to himself "What a day, my friend, what. a. day I tell you", Artorias approaching swiftly after closing the doors behind himself, once more apologizing to Alisha "M-my lord, are you sure this is the best course of action ?" , Mars ignoring this question entirely to instead walk over to Artorias, the biggest, shit eating grin going from ear to ear "Hey, Brotorias, gimme a hug" "Excuse me ?!", but before the knight could protest any further Mars had already embraced the other man, both seemingly blinking out of existence in a sudden swirl of wind and dust, leaving behind the quiet, empty road in front of the Company HQ. Reappearing close to the Haunted Village, unknowingly to Artorias, the possessed body of the VP laughed, once again, quite amused at the effect of the spell he had taken from the old man. "And there we are. The other higher ups should be crawling around here somewhere. Hey, Arti, do you smell pumpkin ?" giggling to himself before running off, jumping laughing and dancing around before nearly running straight into a woman with strange hair, taking a look to see that he had found a small group and, oh, voila, stumbled upon the lightbulb in question "My, my, aren't you a lovely bunch, tsehehehe. How do you introduce yourself with the youth these days ? "What's crackin, my homies ?". Hey, Ruv Ruv, my radiating friend. You alright ? You look kinda glowy there, tsehe, but seriously, I've come to take you with me back hoooome ~", Artorias arriving at the scene just a few seconds later, seemingly out of breath, but already beginning to try and explain "I- I am so sorry, everybody, my lord normally isn't like this. my sincerest apologies, he-" Mars ignoring Artorias once again, going around to offer everyone a high five while introducing himself as Brohann von Weiss, the real Johann almost boiling with anger "If I ever get my hands on you Mars, I swear ..."

---------------------------------------------------------
Word Count: 1.384
Word Count Total: 1.384 / 4.050
_____________________________________________________________________________________

Sol






- - - - - - - - - - - - - - - - - - - - - - - -

---

Lineage

: Immortal Death


Position

: Warlord of Superbia


Posts

: 1358


Guild

: Co GM of Onyx Moon


Cosmic Coins

: 0


Dungeon Tokens

: 0


Age

: 30


Mentor

: Nykyrian, Ballom The Poison Dragon


Experience

: 1,335,610

Character Sheet
First Magic: Venom God Slayer 1st Gen
Second Magic: Shadow Dragon Slayer 2nd Gen
Third Magic:
Sol yawned as he had started towards the spot he would nap at this time of day, normally he finished the paper work and then he would go to where Ruvel was and go to sleep since the 4 year old was almost always in the warmest room in the company and Sol tended to sleep outside of it as not only a comfy place to sleep but to also keep an eye on the boy since he was not only the worst effected by the de ageing effect but he also had almost no magic which made him very easy target. As Sol entered the hallway to the room he blinked as he found that Ruvel was nowhere to be found in the room."Uh oh this is not good" he muttered as he glanced around the room and he quickly had the scary thought of what Demi would do to him if she found out he had let Ruvel go out by himself.already he could see her red eyes piercing him and her scythe ready to reap him and he shivered before he quickly dashed off to try and figure out where the boy had gone. Sol quickly saw an employee approaching and he moved up to him."Excuse me did you see where Ruvel went?" he asked before the employee thought for a moment."Yes sir I believe he was headed down to the docks" he explained before Sol could only facepalm

Great the 4 year old was most likely leaving the island, why did Sol feel like his task just got even harder. He gave the man a small head bow before he dashed out of the building and towards the docks hoping to catch Ruvel before he got off of the island, as he rounded the corner after a while and saw the docks he rushed up to a worker before he caught his breath and spoke."Excuse me did you see Ruvel Mizune down here" he asked before the dock worker nodded. "I did sir I saw him get on a boat for the mainland a while ago" the worker said as Sol bowed a bit in gratitude and then he took off into the air as he suddenly flew even without wings due to his dragon body changing into something brand new. After a while he made it to the town of Hargeon since it was a good bet that ruvel would have gone there due to it being a port town. Glancing around he looked for anyone that ran a coach service the dragon found one after a while and approached the man. "Excuse me but did you happen to see a blond 4 year old approach and get a coach to somewhere?" he asked as the man looked at some papers before he nodded to him."yes he got one to the ancient ruins but the coach came back and he was not on it." The man explained before Sol sighed."Wait was there any other coaches leaving the ruins?" he asked as the man nodded again."Yeah there was one more heading towards the Haunted Village" no sooner did the man say that that Sol had dashed away so fast he had left an after image. As he rushed out of the two Sol could only grumble."God of all the places to go Rui why there Demis gonna kill me for sure" he said before he quickly shifted into his dragon form to go faster once he had gotten out of town.

In his Lung dragon form it did not take long for Sol to cover the distance to the Haunted village as he got closer he quickly shifted back into his human form before he fully got there and he quickly started to look around for the 4 year old. He quickly managed to find the boy after a few moments and he breathed a sigh of relief as he saw that he was unharmed and was also surrounded but a few people and one he noticed was Johann but he was acting rather strange and as he approached and was offered a high five the dragon simply gave the fellow VP a sharp look as he pulled out his Kiseru and eh took a puff of it as it filled with tobacco and Foxglove giving the smoke a toxic but floral scent."Johann your acting very casual for finding out that Rui had left without letting any of us know. Surely you know what Demi or Cirven will do to us if he was to be harmed?" the eight year old questioned with a no nonsense tone and waited for a moment to get Johanns answer before he turned his attention to Ruvel and he let out a sigh of relief before he spoke even though he knew Ruvel would not understand it "You ok Rui? You gave me a scare when I found out you left the company without an escort" he said.

It was then then Sol turned his attention to the people that were around them before he bowed to them in greeting."I'm sorry I should have introduced myself I am Sol Terumi of the West Fiore Trading Company it's a pleasure to meet you all and thenk you for finding my young friend here before something could happen" he said and offered all of them a small smile. At this point Sol was just happy that Ruvel was safe and nothing had happened. Now all he had to do was get the boy back to the company and make sure that Demi didn't try to rip him a new one with her scythe, Sol still felt his scar on his chest ache at points from when she had cut him." God she gets another wack at me and I think it will be my last" he mumbled to himself. It seemed that the reaper had put a good deal of fear into the dragon king but that was to be a given considering she could make it so he could not return at all.


WC 1020/4000
_____________________________________________________________________________________
"The oldest and strongest emotion of mankind is fear, and the oldest and strongest kind of fear is fear of the unknown. Fear what you do not Know"
Gold Lacrima Ends 11/23/2020

Ruvel






- - - - - - - - - - - - - - - - - - - - - - - - - - - - - - - - - - - - - - - - - - - - - - - - - -

---

Lineage

: Spiritual Light


Position

: God of Resilience


Posts

: 1303


Guild

: GM of Onyx Moon


Cosmic Coins

: 10


Dungeon Tokens

: 0


Mentor

: Cirven


Experience

: 3,043,641

Character Sheet
First Magic: Amma Olpirt Gah-l
Second Magic: Light Demonslayer, 2nd Gen
Third Magic:
Ruvel had continued running until he came across another male, they seemed to have little difficulty taking out the pumpkin hound that had chased him. There was a little a brief exchange with this male but he seemed to run off, even before he could get the translation to what was said to him. He could only guess that it was that he was going to investigate further within the town, so stood there scratching his cheek unsure what really what to do. He jamp a little hearing a female voice behind him, taking a few quick steps forward he turned to look at the one whom spoke to him, confusion written as clear as day over his face as he looked her over unsure what she had just said to him. He started at the feet and worked his way up, he couldn't help but wonder were the rest of her clothes where. "Onar'q esaeu yaehg?" he asked the other forgetting that she most likely couldn't understand a single word that he just said, after a few seconds it finally clicked in and caused him to face palm
'Shindara, sahd. La laer't uthabbiedoth aokh aeyabbi liyaeuq zaezaaera ir ya ziggch'
he sent to his summon knowing that he was one of the very few that he had connection to that could translate both ways.
'My name is Shindara, my people communicate telepathically so you will hear everything in your mind that I say. I will be the translator for you and any others we may come across during our time together.'
he introduced himself to the other
'My summoner is curious if you feel cold dressed like that.'
he sent to the rabbit girl letting her know what his young summoner had said to them.
Ruvel heard a chuckle from his summon as he listened to the two arguing over his gender.
'My summoner is male, though it is understandable why you would believe female. It has happened quite a few times especially of late.'
the summon let them know while informing Ruvel what they had said making him pout a little. "I oz o xaees" he notified them to his true gender knowing Shindara had likely already informed them of his true gender. Shindara let Ruvel know about the others introduction and pointed to himself "Ruvel Mizune, wftc" he said as he used the acronyms of the company. The West Fiore Trading Company was well known throughout Fiore, so he was happy enough to be able to do that on his own and know the other would understand what he was talking about. This was all the more added as he was wearing his company pin but given he was glowing he had no idea if the other could see it or not so brought his left hand forward with his wrist facing towards the other showing the symbol there. He was also happy that Gisen seemed to be able to handle themselves though his eyes now landed on her ears as he brought his hand back.
Hearing the voice of another woman he tore his eyes away from the ears the other had, the child in him just wanted to pet them regardless of wither they where in danger at the moment or not it was something he felt like he needed to do. Shindara proceeded to do the same introduction he had with Gisen and Raphael, informing them who he was, the way his race communicated and that he was the translator for his young summoner as he couldn't speak or understand common language. When this was done he informed Ruvel what was said, the only thing Ruvel could do was shake his head in answer showing that he didn't have a clue himself. Then again how could they, he himself had only arrived but believed that the bunny girl and her companion were in the same boat. "Dabbisodz la yor laent qaekayabbi oth mikuna aeuq awabbiesyirdh oth gaoh liy ya izzua yiz k'oya seems qae sowa" he said with a smile hoping the other two would agree with what he had just said, again the summon translating for them. He couldn't help but turn as he heard a familiar older male's voice blinking as his co-vice president seemed to be acting strange beyond belief "Mr Weiss, gaer'q yozz za ruv ruv aen la lizz sowa priqualen!" he growled he didn't even need to understand the rest of it, he hated his name as it was but to have it butchered like that. Just by how he was acting he could tell there was something wrong but he had no idea what is going on "La yor't kae saeza esaq yabbia iz or izzua sabbia yoq la raph qae sahd liy Mr Weiss, edaed being o maeaeh oth edonq gewjir hita zaezaaera aem esaeun edoqiaer l'taeuhg" he said sounding frustrated even though his voice was small, stepping back as Johann tried to high five him.
Shindara quietly let Ruvel know alone that Johann wasn't the one in charge of his body, making the small dual coloured eye boy look at the male as he continued to give the others high fives. With a small subtle flick of his hand a seal made of light appeared underneath Johann, soon tendrils of light came forth encasing him in the light, as this is was a demon slayer ability he was unsure if it would hurt Johann in anyway thanks to the entity who had taken him over. "Mars!" he proclaimed the demon's name unhappily as he walked forward. His eyes looking to the others as he asked Shindara to ask the others if they had anyway to restrain his friend, while he tried to get the one who should be in charge back where he should be. Leaning in he opened the others clothing following his summons instructions. His fingers went around the runes as he started to slowly read them "I lizz raph zaeza sahd s'ich I un'auphe yaza jhunai, iq l'taeuhg aerja qota za o mal klewnoric" he said knowing that his own binds would only hold the other for a short time and not nearly enough for what he believed was needed.
While he was tending to the runes attempting to get Johann back in control of his own body and put the other back into the seemingly broken cage, he heard another familiar voice that came in the form of Sol. At the moment he was a little to busy to acknowledge him so let Shindara fill him in with the goings on, less the fact that Johann wasn't actually in control of his body but a demon by the name of Mars. Shindara letting the young prince of dragons know that he wouldn't have to worry about Cirven dealing with him if his summoner got hurt, as his cousin would do that on her own and give her lover what was left in a bow wrapped casket to do with as he will.
Word Count: 1'170
Total word count: 2'017
Translations:

Onar'q esaeu yaehg?:

Aren't you cold?

'Shindara, sahd. La laer't uthabbiedoth aokh aeyabbi liyaeuq zaezaaera ir ya ziggch':

Shindara, help. We won't understand each other without someone in the middle.

I oz o xaees:

I am a boy

Dabbisodz la yor laent qaekayabbi oth mikuna aeuq awabbiesyirdh oth gaoh liy ya izzua yiz k'oya seems qae sowa:

Perhaps we can work together and figure out everything and deal with the issue this place seems to have.

Mr Weiss, gaer'q yozz za Ruv Ruv aen la lizz sowa priqualen:

Mr Weiss, don't call me Ruv Ruv or we will have problems

"La yor't kae saeza esaq yabbia iz or izzua sabbia yoq la raph qae sahd liy Mr Weiss, edaed being o maeaeh oth edonq gewjir hita zaezaaera aem esaeun edoqiaer l'taeuhg:

We can't go home yet there is an issue here that we need to help with Mr Weiss, stop being a fool and start acting like someone of your station should.

I lizz raph zaeza sahd s'ich I un'auphe yaza jhunai, iq l'taeuhg aerja qota za o mal klewnoric:

I will need some help while I decipher these runes, it should only take me a few minutes.
_____________________________________________________________________________________
On the battlefield various things are running rampant...
Victory... Defeat... Hatred... Chance Luck... and Betrayal
Golden Lacrima Ends: 14/01/2020

Jiyu Kazehime




---

Posts

: 1917


Cosmic Coins

: 0


Dungeon Tokens

: 0


Experience

: 0

Character Sheet
First Magic: Wind Magic
Second Magic: Demonic Takeover
Third Magic:
[1,101/3,333]

The female had been spending all her time in a secluded cabin owned by her cousin, keeping herself away from the world cause she didn't want to admit any of it existed right now. If she admitted the world was real and alive? She would have to also confess she had likely caused numerous mudslides at this point and maybe even accidentally, unknowingly hurt someone. It also meant having the ability to say she was wrong over something she had promised to never go back on, not a thing she was ready to do yet. Jiyu only eventually emerged from this self inflicted isolation when she realized that due to having the metabolism she did and requiring a mostly meat diet, she couldn't expect Cirven to help provide food for her very long, thus the canine left to find some way of securing some of her own food, so that she could be less burdensome on her cousin. That man was already being very kind to her, considering she brought a hurricane with her to his country the first night she came seeking out his help in her downward spiral.

Without any of her powers fully under control, the wind user did not want to risk trying to teleport and somehow being unable to reform her body or some other ridiculous thing. Jiyu had to find some normal way off Tolgalen and to the mainland for some form of work or food to scavenge. Of course? The woman could only go somewhere if she could get any clothing on her body, which was exceptionally difficult as her clothing now seemed resultant from her magic, a thing which she really had no control over anymore. Most of the morning ended up spent repeatedly trying to conjure some wind made outfit onto her body, in the end, she could only manage an incredibly simple and thin white dress, even after trying for hours. "I believe if I recall the docks are pretty extensive maybe I can find an old acquaintance on them." she needed to find some sucker willing to let her on their ship, because most captains without an emotional attachment to her would quickly detect she could be a threat on the ocean. At the moment, where ever she went, a continuous storm of varying strengths dependant on her emotional state, followed her. Jiyu hadn't really seen the sun since before she came to the island, and even that was enough to make her somewhat sad, worsening the storm around her, it was an almost impossible fight to keep enough positivity to prevent it from becoming something like a hurricane again.

The docks were shockingly active for the fact rain now fell steadily unto them slowly making the entire surface slick and dangerous. Apparently? Shutting the docks down was nearly not an option for Tolgalen, which made sense since the country was essentially just one huge island, the ocean was a lifeline. "There has to be someone." she couldn't for a second believe that with all her years on the sea she couldn't find someone she knew captaining one of the docked vessels! However the search was taking an incredibly long time, the docks were larger than she remembered them, likely built onto with the emergence of the country. "Old man!" the persistence paid off eventually and the female spotted an elderly fisherman teaching his child about something to do with the fishing equipment on the boat. "Do I know you?" oh yeah she did not look like she had in any other shapeshifted form before, of course, he didn't recognize her. "Yes, you know me as Jiyu, though clearly, my appearance has changed since we last saw. If you're heading out anytime soon I need passage to the mainland, Fiore." she chuckled slightly with a frown marring her face and the wind blowing her soaked hair in one direction. "First let us get you out of this rain, little ship rat, oh wait you'd be grown up by now wouldn't you?" the elderly man opened the door to the cabin and the wind mage nodded, jumping onto the deck and following the two humans into the structure. While the rain didn't bother her? She knew to state that much would be odd, especially since she had been 'mostly' human when she knew this man. "Thank you old angler." the female smiled lightly and the winds died down as he tossed a towel at her, briefly remembering a time when her life had been much simpler.

Sometime between her boarding the ship and stepping off it again, they had ended up in some dock at her requested destination. "Thank you." the man who was tying his ship to the dock nodded at her, the child waving as she ventured away from them to accomplish what she came here for. Shortly into her exploration seeking food or work to buy food? Jiyu noted a magical signature she knew and several she passively realized has been present on the island. Considering she spent all her time isolated? She hadn't much to do besides take note of the little traces of magic or anything else small that broke the mold of the sucking nothingness her life had become. Logically she decided that work or salavagable meat must be in the direction with all the mages, so she headed out in the direction.

"Well isn't this an interesting gathering." and a powerful one at that, she quickly recognized Kiru, knew who Gisen was by name considering the other girls status, and had some rudimentary knowledge of the others from general life, though she couldn't claim to know them well, she had crossed paths with everyone here besides gisen at some point. "I suppose from Kiru's statement everyone isn't here for one big mission." that would have been so much easier, but she kinda liked things better this way, didn't make her appearance as intrusive as it would be the other way. "If anyone wants to pursue whatever is going on here, I can track where these things have been and likely find any that remain, its faint but they do have a pinch of trackable scent beyond smelling like pumpkin." sometimes she was thankful to be a canine and mistress of an element, it made her tracking abilities far stronger than most could compete with and allowed her to make up for the fact she was almost blind. As she awaited their response, rain continued to drizzle down around them, Jiyu having clearly walked in it for a while considering she was dripping wet.
_____________________________________________________________________________________

Kiru



- - - - - - - - - - - - - - - - -

---

Lineage

: Warrior's Heart


Position

: None


Posts

: 316


Guild

: Black Rose


Cosmic Coins

: 0


Dungeon Tokens

: 0


Experience

: 9,687.5

Character Sheet
First Magic: Ocean Demon Slaying Magic
Second Magic: N/A
Third Magic:
KIRU NIVANI
1833 Words
The day just continued to get stranger and stranger. With her arrival on the scene, the familiar wizard Mura had gone to investigate further, ignoring the rest of them completely. But she couldn't really blame him. The situation seemed strange, even for a village with the reputation this one had. Not that it mattered much to Kiru though, the dead pumpkin creature was just that. Dead. Although she couldn't help but remember her previous encounter with these things. Only instead of a Patch Hound Kiru was forced to battle a 15 foot behemoth of a pumpkin. Something was certainly going on here, and it wouldn't be a good idea just to ignore it. Not when she had the opportunity to have help anyways. From what she could sense, the gathering seemed to be rather powerful. She was confident they'd be able to tackle any threat that came their way. However, this little get together of wizards didn't seem to come to end just yet. The young boy spoke in an odd, unfamiliar language that Kiru couldn't translate, but was surprised when she heard the voice inside her head doing that job for her. She wasn't entirely sure what this boy's story was, but she could sense great magical power within him. While the demon slayer wasn't a fan of bringing small children along on obviously dangerous investigations, she could tell this boy was a lot more than he seemed. She had met quite a few with that trait during her travels, so hopefully he'd be able to hold his own if things got ugly. As for Gisen, Kiru didn't know anything about the girl other than her name and guild. The two had never met before today, but judging by the girl's reputation Kiru was sure she knew what she was doing. Of course, where powerful magic users gather, more are sure to follow.
Before Kiru could say anything further, the sound of another voice chippered into their current gathering. Her aqua eyes scanned the side to see two new men... And one of them reeked of demonic influence. A single glance and that's all it took. Kiru could tell the demon was in possession of the body it currently inhabited, so all actions of this person were the demon's, not the person inside. Whoever they may have been. He seemed to know the child though. Calling him by name which was now revealed to be Ruvel. Kiru could only stand there and watch the group converse. The knight behind the demon informed them that he was acting rather unusual, and apologized for his behavior. "That's because he's a demon..." Kiru stated blankly as she stared at him. Ironically Kiru didn't really have an issue with demons, unless they forcefully possessed someone. Which seemed to be the case right now. But before the girl could do anything about it a shadow came from overhead. To her surprise a massive dragon flew down and morphed into a man. They all seemed to be hailing from the same guild, as they all made it apparent they knew each other. The newest arrival confirmed her suspicions when he introduced himself as Sol, from the West Fiore Trading Company. Apparently they were both concerned for the small boy's safety as they came to take him back. However, Ruvel didn't seem to keen on doing so. Instead he opted to confront the demon in his current state and summon a demon slaying magic seal that would help supress the demonic influence within Johann. Kiru was probably gonna do the same thing, but now it didn't seem like she needed too. She was right when she though this kid was strong. Hopefully he was capable of doing this job on his own.
And finally Jiyu came into the picture. Kiru noticed something was off the minute it began to rain. She knew she wasn't the cause of the weather turning. However she heard the familiar voice of Jiyu and turned her head. "Aye, the pumpkin creatures appear to be a mystery to us all." She confirmed. Or at least to Kiru anyways, she couldn't really speak for the rest of the group. Now she wasn't sure if they'd follow, but Kiru was going to track down the source of these strange monsters and hopefully put an end to it. "If you would be kind enough to lend us your senses." Kiru nodded to Jiyu. She'd turn and begin walking towards the pumpkin patch which laid beyond. Kiru's heightened demon slayer senses could pick up the smell of rotting pumpkin all around her, and the echoing cries of more creatures. "I'm going to find out what is happening here. I trust you wizards from the company can take care of your demonic friend." She stated blankly, walking away with water enveloping her arms as she prepared for a fight...
short note
ivyleaf33 of FTRP
_____________________________________________________________________________________

Johann



- - - - - - - - - - - - - - - - - - - - - - - - - - - - - - - - - - - - - - - - - - - - - - - - - - - - - - - - - - - - - - - - - - -

---

Lineage

: Herald of Destruction


Position

: God of Justice


Posts

: 5673


Guild

: Dies Irae - GM


Cosmic Coins

: 0


Dungeon Tokens

: 0


Age

: 28


Mentor

: Ruvel


Experience

: 3,044,362


Brownie Points

: Kebab∞

Character Sheet
First Magic: Saga of War - Ragnarök
Second Magic: Consecration of War - Einherjar
Third Magic: Maledict of War - Berserkir
"Demi ? Cirven ?" Mars asked with a playful confusion in his voice as he spun around on one foot, balancing from side to side in a passing manner, replying to the question of his fellow Vice President as he quickly scanned the old man's mind for memories regarding both those names "Ohhhhhh yeah, those two. Don't pee your pants, Smol Sol, it's gonna be a-okay", proceeding to instead turn his attention to Ruvel who seemed to speak in ancient, yet not unknown tongue, nodding periodically as he listened to his words "Oh ? Please, oh great Ruvel, don't beat me up again. I still cry myself to sleep every night ! I swear, I'll be a good boy, see ?", Mars having way too much fun humiliating the old man he possessed beyond belief, actually dropping down to his knees, the white West Fiore Trading Company uniform turning to muddy brown where it touched the ground. "... Mars, DO NOT overstretch your boundaries or I will make sure that the boy will hurt you really, really bad", "No need to be so aggressive, my friend" being the only response that came from Johann's open mouth, though spoken by demonic voice. Going on to continue his playful dance while acrobatically balancing on a limb before switching to the next one, continuing to offer high fives in various poses. Of course, that was until the bright, flashing magic circle appeared beneath him. He could've outmaneuvered it, but made no attempt whatsoever to escape from the grasp of its effect, much to Johann's delight, when tendrils of light came shooting out of the circle of glowing light, almost engulfing the old man's form entirely. Finally Ruvel would put an end to this fool's play.

But Mars hadn't had enough, no, he would take his sweet time and pleasure, opening his mouth and screaming as loud as he could, trashing, twisting, twitching within the prison of light as if he was feeling the worst pain he had ever felt. "AHHHHHH, AHHHHHHHHHHahaha, tsahaha", his screams turning into loud, gleeful laughter just moments later. He had been created, along with his fellows, by a primordial deity of light themselves, a sort of twisted reset button to serve as harbinger of a divine apocalypse, blessed and cursed at the same time. The light was dealing about as much damage as the gentle breeze of wind on his skin. But the thing remained that Mars and Johann both had been locked into place, the grasp of the tendrils firm and unmoving, Ruvel approaching closer and closer before finally stretching out a hand. "Oh, you're really gonna restrain me and then undress me right here ? In front of the others ? How embarrassing, tssehehe, but there isn't really anything I can do to fight back. Pleeeaaase, just don't huuurt me", Mars giggled with his deep, distorted voice, almost making it sound like a prolonged growl. Turning his head to the other female from before, a wide grin spread across the Vice President's face, revealing the two enlarged canines decorating each corner of his mouth, his eyes lighting up with a flash of crimson energy briefly "Oh, we have a really perceptive one over here, tseehehe ...", scanning through the old man's memories to maybe get a name, but finding nothing, concluding that she was, utterly and entirely, unknown to Johann, though seemingly possessing senses heightened enough to make him out as a demon. If only any of them knew what kind of demon he actually was. Poor, unknowing fools, Mars cackled to himself internally. But he had had his fun ... for now, allowing the youth to go ahead and work on the runes on Johann's chest that made up the powerful runic seal that held kept Mars at bay ... until Ruvel did something, a rock going through the old man's body that had even Mars go "Uh oh" out loud, the runes starting to glow with blinding, white light before finally, Johann's eyes closed ... and opened again, staring into the dark sky above, little drops of rain starting to fall before quickly turning into a heavier and heavier rain. Johann was in control of his body once more, lifting an arm up to the sky to feel the refreshing water upon his skin. It had been painful hours, locked inside his own body while having to watch Mars' pull off his pranks. Artorias, who had remained still and steady behind Ruvel, rushed over to his master, extending a hand to help him get up from the dirt and mud of the ground below.

"My Lord, are you alright ? Is this even you ?" a short pause followed by a nod from Johann who broke the silence "It- it appears so, Artorias. My god, about time ... Ruvel, thank you so very much, you are godsent.", the old man lifting himself up with the help of his knight "Everyone, please, I would like to extend my sincerest apologies. It appears that I wasn't quite myself. Johann von Weiss, Vice President of the West Fiore Trading Company ...", the belated, more serious introduction not being helped by the fact his white Company uniform was stained from top to bottom by rain and mud. Johann wanted to continue speaking, but noticed now that something wasn't quite right. Whatever Ruvel had done to him hadn't been entirely successful, and so, with what almost felt like a hiccup, a second voice, the voice from before, came echoing from the old man's mouth "I don't really know what I'd have to apologize for. Ruv Ruv, you reeeeally are godsent. Looks like we'll get to share now, geezer ! Tsssehehehe", Johann's face going pale "Excuse me for a second while I'll have a word with ... uhm ... myself ?", turning, already prepared to walk away when heavy footsteps started shaking the ground below, approaching fast, a mighty roar coming from a small forest on the other side of the village as trees were being pushed aside, three enormous, pumpkin like entities emerging from their cover. Johann's hand instinctively grasped the hilt of his rapier. It looked like he'd have to participate in this endeavor himself, after all, drawing the blade from its sheath as it lit up with golden, hallowed runes all over, the Vice President's eyes changing from white to black, golden, glowing pupils sitting in there middles "Fine then, while you're here, Mars, at least make yourself useful", the demon responding out loud and from the same mouth that had spoken these words just moments before "Won't have to tell me twice. Where there is war to wage ... I will fight"

---------------------------------------------------------
Word Count: 1.115
Word Count Total: 2.499 / 3.333
_____________________________________________________________________________________

Sol






- - - - - - - - - - - - - - - - - - - - - - - -

---

Lineage

: Immortal Death


Position

: Warlord of Superbia


Posts

: 1358


Guild

: Co GM of Onyx Moon


Cosmic Coins

: 0


Dungeon Tokens

: 0


Age

: 30


Mentor

: Nykyrian, Ballom The Poison Dragon


Experience

: 1,335,610

Character Sheet
First Magic: Venom God Slayer 1st Gen
Second Magic: Shadow Dragon Slayer 2nd Gen
Third Magic:
Sol felt a vein throb on his head as it seemed whatever was possessing Johann decided to mock him and also call him small which instantly had the dragon irritated and he narrowed his eyes at him. "Johann Next time you mock my height I am backhanding you with the flat of my sword" he hissed at him and it was clear that the boy was not joking as he noticed a few other things approaching the group and Sol quickly formed a shadow portal and from it he pulled out his sword and he took a breath before he Unsheathed it. He seemed relieved at the sword as it suddenly hummed and Sol smiled just a bit."I know but Im not going to use you for malicious intent" he said softly to his blade before it hummed again and it glowed a very soft blue as it gave off a pure and holy aura and Sol glanced at Mars for a moment.
It seemed however that Ruvel had taken care of the issue as Sol was informed by Shindara about what had been going on and the current issue with Johann not being in control of his body. Sol then felt rain drops on his skin as it started to come down and the dragon felt himself becoming urked something fierce, it seemed like he was having the worst luck when he left Tolgalen these days. Sol saw that a woman was approaching with the rain and he grumbled."Why does it have to rain im starting to really hate rain" he complained more to himself then to the others before he suddenly heard the trees parting as a group of large pumpkin creatures emerged from the tree line and rushed them. Sol quickly stepped forward as he flipped his sword so the point was facing downwards.
"Let me make these rotten pumpkins a bit more manageable" he said before he touched the ground with the blade as the ground suddenly lit up with Angelic runes, bright white and blue runes shot across the ground before they got under the three giant pumpkins and went up their legs before they suddenly came to a screeching halt as the runes bound their movement."There we go now time for some pumpkin pie" Sol said with a vicious smirk before he rushed forward and he created poison in his hands before he suddenly brought them together and he slashed forward as the poison formed a huge blade that cut into the three pumpkins and would infect them with necro toxin which would eat at their bodys.
WC 1455/4000
Spells:

Name: Shining Bind

Rank: A rank

Duration: 1 post

Cooldown: 5 posts

Description: Sol will point the blade down before gently tapping the ground with it and causing Angelic runes to spread across the area as far as 150 meters before stopping. Any enemies inside this radius of runes will be immobilized for one post due to the rune locking up any movement. The runes spread at 75 M/S and while they can be seen clearly on the ground.

Strengths:
-This spell can quickly seal away the ability to move from multiple enemies at once.

- the Radius of this spell is large making it hard to fully escape it.

-once caught all movement is sealed leaving the enemy at the mercy of Sol and his allies.
Weaknesses:

-Sol has to have the sword in his hand to trigger this spell being disarmed means it can't be used at all.

-an observant opponent can realize that Sol is going to do something when he points the blade downward and possibly run away.

- only those that are in the runes are immobilized if you are outside of them then the paralyzing effect is useless.

-angelic beings could possibly nullify the runes if they have the right magic.

Name: Venom Gods Hrunting
Rank: A
Type: Poison/Offensive
Duration:2 post
Cooldown: 5 posts
Description: Sol will gather poison to his hands before clenching them together before a long blade of black venom forms as the user then swings horizontally and strikes at anything within 225 Meters in front of the user,the blade deals A rank damage and also is composed of corrosive Necrotoxin which starts to eat away at anything that it touches and deals 25 percent of A rank damage for the next turn as well. The blade moves at 168.75 Meters.


Strengths:
-This blade has incredible range and is very hard to avoid

-the spell is very easy to cast and perform in quit succession

Weaknesses:
- Despite how easy this spell is to use a observant foe can see it coming and bring up a defense

- if the foe is airborn or hiding underground the blade with pass right over them.

- any mage that can use healing magic can possably cleanse the poison before the lingering effect sets in.

_____________________________________________________________________________________
"The oldest and strongest emotion of mankind is fear, and the oldest and strongest kind of fear is fear of the unknown. Fear what you do not Know"
Gold Lacrima Ends 11/23/2020