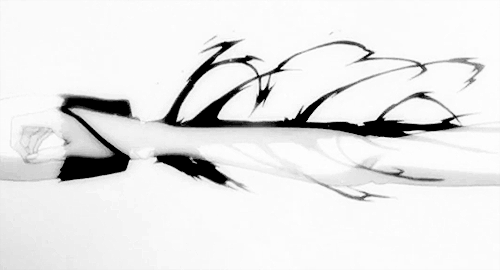 Magic
Primary Magic:
Metallic Dreams and Nightmares Dragon Slayer Magic
Secondary Magic:
(Must be filled in later. Magic you bought at the store goes here)
Caster or Holder:
Caster
Description:
At creation, 7 was given a lacrima to bestow upon her the abilities of a dragon slayer, a metallic one to be exact. Her body produces all types of metal. She didn't take well to it at first, lacking the imagination to wield it effectively. It's surprising how much creativity it takes to really make use of a magic.
Encouraged to explore new ways to better herself, the girl worked hard to find a way to make herself be imaginative. Unwittingly, she stumbled across something as time marched on. 7's fear and confusion concerning sleep and the hallucinations witnessed during it have manifested in a strange type of magic. She draws on the confusing images produced during sleep, pulling them out of herself into the real world as very tangible things as if doing so will make them easier to understand. However, this is not usually the case, making for some weird stuff to happen. The sky isn't even the limit here. The limit does not exist. The limit does not exist!
This magic has two distinct modes. Dream mode is the more benign elements, the lighter side that is more child-like and baffling. While it can be used offensively, it usually leans more defensive and supportive in nature. Nightmare mode is a different story. Due to her general lack of sleep, during battle 7 enters a trance-like state at random, giving the darker part of her mind the freedom to come out and play. Her nightmares are more offensive and fearsome in nature.
Strengths:
❀ Unpredictable to the enemy
❀ Flexible uses
❀ Surreality can throw off enemies
❀ Eats metal
Weaknesses:
❀ 7 loses most control of herself in nightmare mode
❀ Nightmare mode is unavailable if 7 isn't sleep deprived enough to enter the trance.
❀ Able to hit allies.
❀ Cannot eat her own metal.
❀ Lineage:

Lineage:
Magician's Spirit:
Description: The first human gifted with the ability of magic became a powerful Sage of wisdom, and was the messenger of the Gods. Able to lift up mountains, part the oceans, conjure meteors, summon massive tornadoes, Open black holes out of thin air, call upon the stars themselves to come to his aid. However, he was not immortal, and though he did magnificent deeds and told the word of the Gods; he knew he would not live forever and that they would choose another. Unable to let go of his duties, he chained his spirit to the physical world so it can inherit a new host, and transfer his powers to them. Doing this however, relinquished all of his omnipotent power. Those who inherit his spirit, will gain him as a mentor of guidance; but will need to unlock the power of the magic themselves.
Ability: 25% increase to base MP as well as 25% to spell damage, ability to identify the enemies magic (Whether it's good / evil,  elements, and general nature).  Ability to summon mage to fight, able to communicate with an ancient spirit with vast information.
Usage: The user will passively gain an increase of MP and Spell power, as well as have the old Sage appear when needed for guidance. They can however, summon the mage to perform a powerful spell in times of great crises once per thread. Doing this however, will drain the user of their available magic, and relinquish the Sage's wisdom and guidance for the rest of the thread as well as suffering the effects of having 0% MP. The user must have at least 20% MP to summon the Sage to attack.
Spell: Flare of Solaria- Crash of the Majestic Sun; The Sage will appear next to the user and conjures a Meteor to fall from the sky upon a 30 meter radius + 15 per rank beyond D with an explosion of fifteen meter radius beyond that (+5 per rank beyond D),  for 200% user-ranked spell damage.  Range is 30 meters + 15 per rank above D away from the user.


❀ Slayer Perks:


All slayers receive the following:
❀ 10% Buff to physical stats(strength, speed etc)
❀ 10% Buff to senses(hearing, smell etc)
❀ The ability to enter force after consuming enough of the element
❀ The ability to consume their element to regain MP

[color=#ff99cc]A resistance to their element shown by the following chart:
❀ 2 ranks above: 0%
❀ 1 rank above: 10%
❀ Same rank: 25%
❀ 1 rank below: 30%
❀ 2 ranks below: 50%

Unique Abilities:
❀
Lady Grinning Soul
: As if her soul has naturally attuned to her metal lacrima, it imbues her with some pretty nasty strength. Buffs physical strength user ranked passive percentage.
❀
Comfortably Numb
: When using her magic, her body becomes somewhat desensitized to pain, as if she's made of metal. When in danger her skin hardens against physical attacks on its own. 7 has user ranked resistance to physical damage.
❀ Pure Imagination: 7 sifts through things she's seen in dreams to conjure up some super weird but usually useful stuff made of metal. One thing at a time, and if the item is combat related, whatever it is matches requip values of her rank in damage and durability. Once the thing is destroyed, she can't conjure anything else for 3 posts.
❀ Glamorous: Thousands if not millions of thin metal threads extend out of her chest, transforming her garments into something seemingly alive. If whatever she's wearing isn't conducive to her needs, it will transform into something different, displaying in dramatic over-the-top outfits that she tends to favor anyway. The usual accent is large, thick ribbons that add distance to her movements, as well as slows her descent should she fall. The garment buffs her speed 60%.
❀ Don't Fear the Reaper: Because 7 draws inspiration from the surreality of dreams and nightmares the way she does, she has user ranked % resistance to fear, illusions, and mind-altering magics/tactics. Nerves of steel, if you will.
Spells:
signature spells:

Name: Dimestrus's HornRank:

C/B/A/S/H

Type:

Offensive

Duration:

Instant

Cooldown:

N/A

Description:

There's always one dream that repeats and sticks with 7, and it's centered around a huge dark unicorn. He seems to be made up of a galaxy-hued void. She is never certain if the creature means to hurt her or aid her in the deep dungeon of REM sleep, but somehow she knows his name is Dimestrus and that the horn in the middle of his head is nearly equal in length to her own body, and is as sharp as a blade. Every time she sees the blade, she knows it is meant for her hands. As such, 7 reaches out her hand, where molten steel condenses into a unicorn's horn for her to use as she sees fit. Sword is around five feet long, and does user-ranked spell damage once per post.

Strengths:

❀ Extremely sharp

❀ Looks pretty sweet

Weaknesses:

❀ Excessive length of the sword can be cumbersome, slowing her otherwise quick movements

❀ Not good for use in tight places.

Name: CalRank:

D

Type:

Defensive

Duration:

Instant

Cooldown:

N/A

Description:

7 draws metals from the environment to form a friend of hers within her sleep land. It looks like no creature existing in the real world, and as such is complicated to describe. Think of it as a quadruped animal with a shiny white-golf, whale-like head, mammoth stumps covered in thin metal wire fur for front legs, and the hump back and hid quarters of a bison. It has two pin-hole voids for eyes, and several vertical slits that act as a mouth. It's roar sounds like a kazoo and a harmonica had a love child, and 7 feels like his name is Cal. Cal lets her ride on its back, as well as shields her from attacks. Can withstand 2 D rank spell's worth of damage before disappearing.

Strengths:

❀ Takes damage in 7's place.

❀ Offers her motion-sickness free rides.

Weaknesses:

❀ Not very nimble

❀ Not good for use in tight places, such as indoors.
D Rank:


Name: Chrome Cloudscape
Rank: D
Type: Supportive/ AOE
Duration: 3 posts
Cooldown: 4 posts
Description: Dreams are weird, so in context dreaming that the entire world was made of soft, puffy clouds is completely normal. This manifesting outside the sleeping mind, however, is inconvenient. It's made that much more odd when the area within a 30 meter range, turns to lumpy, glossy clouds made of metal. It's rather hard to run on unless you have magnet feet. Debuffs enemies 30% in speed.
Strengths:
❀ Cuts grounded enemies' speed.
❀ Doesn't impact 7's movement.
Weaknesses:
❀ Doesn't effect air born enemies.
❀ Also impacts nearby allies


Name: Garganteddy
Rank: D
Type: Offensive/ Multi-target
Duration: 3 posts
Cooldown: 4 posts
Description: 7 throws her hands out and reflective globs of metal are released, quickly forming the shape of a giant reflective teddybear. Standing 20 feet tall, it uses its stubby legs and arms to stomp and squish opponents for 75% of D rank spell damage per hit.
Strengths:
❀ Size of the bear is unnerving
❀ Heavy
Weaknesses:
❀ Very slow moving
❀ Clumsy


Name: Titanium Terrarium
Rank: D
Type: Supportive/ AOE
Duration: 3 posts
Cooldown: 4 posts
Description: Ever dreamed of being trapped in a suffocatingly quiet and dark place with a threat looming. Within a 30 meter circle around 7, she forms a thick chrome dome to trap both herself and any enemies under. No sound from outside the dome can be heard, nor can any environmental light shine through.
Strengths:
❀ Foe can't see attacks coming, potentially giving the user the element of surprise.
❀ Silence can be maddening to some, like a constant roar or ringing in the ears with no relief. There's something unnerving about hearing nothing but breathing and shuffling.
Weaknesses:
❀ User also can't see, leading to falling victim to enemy attacks.
❀ Affects allies as well.


Name: Copper Kraken
Rank: D
Type: Offensive/ AOE
Duration: 1
Cooldown: 2
Description: 7's arms turn into grotesque tentacles made of tarnished copper, four on each arm. Aiming them down at the ground, they shoot down and burrow out of sight, only to bust back up beneath foes to do 50% rank damage to all within 30 meters. The monstrous limbs wrap around their targets, potentially immobilizing them for 1 post as well.
Strengths:
❀ Can potentially stop foes, leaving them open to attack
❀ Good crowd control
Weaknesses:
❀ Anchors 7 in place, leaving her vulnerable
❀ Could potentially hit an ally in the chaos of tentacles

Advanced Spells:

Name: Metal Dragon's Roar
Rank: D+
Type: Offensive
Duration: 1
Cooldown: 3
Description: This was 7's first learned spell after receiving her lacrima, and thus is fairly basic. She inhales deep breath to the point of lungs nearly bursting, then proceeds to release a very powerful whirlwind from her lips. It hits with powerful blunt force while also containing sharp metal shards that are likely to shred her enemy's flesh. It can travel 90 meters in 1 second, doing 1 D rank advanced spell's worth of damage.
Strengths:
❀ Great for close range combat when wanting some distance.
Weaknesses:
❀ With such a large inhale, it tips off enemies to a coming attack.

C rank:


Name: Aluminum Apparition
Rank: C
Type: Supportive
Duration: 1
Cooldown: 3
Description: A large, ornate mirror appears next to 7 in the blink of an eye. With a flash of light bright enough to blind nearby enemies, she steps into the mirror and it disappears. 30 meters away, the same mirror reappears, ejecting a reflections of her at high speed for C rank damage before she emerges herself.
Strengths:
❀ Allows for immediate movement around the battlefield.
❀ Potentially blinds enemies to aid in a surprise attack
❀ Does damage
Weaknesses:
❀ Limited range, making her move somewhat predictable.
❀ Her attack from reappearing can be dodged if predicted.
❀ Opponent must be looking at the mirror for blinding effect to work.


Name: Platinum Pulverizer
Rank: C
Type: Offensive/ DoT
Duration: 5
Cooldown: 6
Description: One of her limbs turns into a twisted, brilliantly gleaming shape not unlike a unicorn horn with the tip broken off, with a piston-like mechanic sticking out behind it. The piston shoves forward up to 120 meters, lurching her twisted platinum appendage forward at an opponent at 120 m/s. When it hits initially, the spell inflicts 50% C rank damage. It hits with such blunt force that it causes internal bleeding for 50% C rank damage each post totaling to 2.5x C rank damage. It has a range of 120 meters at 120 m/s.
Strengths:
❀ Causes lasting damage.
Weaknesses:
❀ The force of the piston can knock 7 off balance afterward.


Name: Tarnished Tarantulas
Rank: C
Type: Supportive/AOE
Duration: 2
Cooldown: 3
Description: 7 spews rusty spiders from her mouth in a nightmarish display, flooding a 60 meter range either around her or in front of her with them. They will mob any living creature in range at 30 m/s, piercing them with legs like oxidized nails and inflicting 50% C rank damage. They can also inflict tetanus (muscle spasms, fever, headache) as an effect, causing the enemy to be less effective.
Strengths:
❀ It's freaking creepy, so the fear factor might have an effect on those with arachnophobia or those generally prone to fear of disturbing things.
❀ Allows damage to anything within range.
❀ 7 might be able to take advantage over enemies afflicted with tetanus.
Weaknesses:
❀ Those able to fly or jump out of range won't be affected.
❀ Enemies wearing armor or protective clothing might not fall victim.
❀ Can hit allies caught in range.


Advanced Spell:

Name: Angelic Alloy
Rank: C+
Type: Supportive
Duration: 6
Cooldown: 7
Description: Shimmering wings form from her shoulder blades, made of thin brass and bronze. Flaps from these beautiful wings provides a speed buff 90%, as well as allows her to to fly 180 meters into the air for limited amounts of time.
Strengths:
❀ Buffs her speed
❀ Allows for arial attacks.
Weaknesses:
❀ They are quite flimsy.
❀ Can't carry anything or use any spells heavier than her sword.

B rank:


Name: Silver Streak
Rank: B
Type: Offensive/ Multi-target
Duration: 6
Cooldown: 7
Description: This spell offers more of a long range option for the usually closer ranged 7. A pink metallic sniper rifle appears in her hands with a large scope on top. She fires silver armor piercing rounds that ignore enemy resistance. Range of 150 meters, and each bullet travels 110 m/s and does 75% B rank damage.
Strengths:
❀ Stealthy sniper spell.
Weaknesses:
❀ Should the first hit not connect, not only is her position blown, but the target will probably hide, drawing her in closer to continue the fight


Name: Gold Geyser
Rank: B
Type: Offensive/Multi-target/ debuff
Duration: 5
Cooldown: 6
Description: 7 holds her hands out as they turn to lustrous gold, but within a heartbeat the heavy metal starts to drip. Geysers of molten gold rush forward 150 meters in front of her. When it hits initially, the spell inflicts 75% B rank damage. The thick quality of the gold causes it to stick to enemies, slowing their movements 50%.
Strengths:
❀ Damages and slows enemies.
Weaknesses:
❀ Splashes, so nearby comrades are at risk.


Name: Mercury Mimic Mirrors
Rank: B
Type: Offensive/ Single Target
Duration: 1
Cooldown: 4
Description: Two ornate mirrors form where 7's eyes used to be. The veins in her face seem to fill with liquid metal instead of her blood, graying her skin like the shade belonging to living corpses. Any tangible spells aimed at her will disappear into each of her eye-mirrors. Once it is absorbed, 7's mouth will disappear and become a third fancy mirror, launching the spell back at the caster just as it was cast and spending the MP it costed the enemy to cast it.
Strengths:
❀ Allows 7 to use spells she normally can't
❀ If used strategically, this can be quite a surprise
Weaknesses:
❀ Can only clone a spell same rank or lower.
❀ Can't dodge so she can absorb the spell being copied, taking 30% damage


Advanced Spells:

Name: Galvanized Guthrani
Rank: B+
Type: Offensive
Duration: 8
Cooldown: 9
Description: In a mirror-based nightmare that reoccurs more often than she'd like, 7 is haunted by a metallic and rather demonic reflection of herself. Proclaimed to be Guthrani, this frightening version stalks and attacks her relentlessly. This bled over into her magic, causing 7 herself to manifest Guthrani's odd appearance, and seemingly adopts her persona as well. Her skin turns a scaly, metallic gunmetal. Her eyes turn to pure obsidian, matching the brittle coating on her hair that extends nearly to the ground. Her claws and hair become slashing weapons to do C+ rank melee damage. Spell buffs strength 105%.
Strengths:
❀ She becomes stronger in his form.
Weaknesses:
❀ 7 might attack her allies in this form.

codes for me:

Dream Spells

Code:


[color=#ff9900][b]Name:[/b][/color] ( Name of the Spell )
[color=#ff9900][b]Rank:[/b][/color] (What rank is your spell? H, S, A, B, C, or D)
[color=#ff9900][b]Type:[/b][/color] ( Fire, Water, etc. Offensive, Defensive, Supportive.)
[color=#ff9900][b]Duration:[/b][/color] (How long does the spell last?)
[color=#ff9900][b]Cooldown:[/b][/color] ( How long does it take for the spell to be usable again? Usually one post extra than your duration.)
[color=#ff9900][b]Description:[/b][/color] ( How the spell is cast, what it looks like, what it does, extra info. Make sure to get into detail. You are required to list a given Speed,  Range,  Area of Effect,  and any applicable measurements (such as the size of a created barrier).  All of these are as appropriate.  Some spells wont have a speed,  some wont have an AoE. But include all that apply. Please make sure that all of these measurements are easily identifiable)
[color=#ff9900][b]Strengths:[/b][/color]
[color=#ff99cc]❀[/color]( List all the positive aspects of the spell Like above, list all of the strengths of the spell. Remember to separate each individually and bullet point them. These strengths much represent your spell, and not the over-all strength of the magic.)
[color=#ff9900][b]Weaknesses: [/b][/color]
[color=#ff99cc]❀[/color]( List all the negative aspects of the spell and all the weaknesses like above as well. You must have at least the same amount of weaknesses as strengths. Remember to separate them individually and bullet point them. These weaknesses must represent your spell, and not the over-all weakness of the magic)

[color=#ff99cc][b][u]Advanced Spells:[/u][/b][/color]
Advanced Spell Template
Note: BE SPECIFIC AND ADD DETAILS. You get 1 spell per rank which you unlock at that rank, (D+, C+, B+, A+, S+, H+)

[color=#ff9900][b]Name:[/b][/color] ( Name of the Spell )
[color=#ff9900][b]Rank:[/b][/color] (What rank is your spell? D+, C+, B+, A+, S+, or H+)
[color=#ff9900][b]Type:[/b][/color] ( Fire, Water, etc. Offensive, Defensive, Supportive.)
[color=#ff9900][b]Duration:[/b][/color] (How long does the spell last?)
[color=#ff9900][b]Cooldown:[/b][/color] ( How long does it take for the spell to be usable again? Usually one post extra than your duration.)
[color=#ff9900][b]Description:[/b] ( How the spell is cast, what it looks like, what it does, extra info. Make sure to get into detail. You are required to list a given Speed,  Range,  Area of Effect,  and any applicable measurements (such as the size of a created barrier).  All of these are as appropriate.  Some spells wont have a speed,  some wont have an AoE. But include all that apply. Please make sure that all of these measurements are easily identifiable)
[color=#ff9900][b]Strengths:[/b][/color]
[color=#ff99cc]❀[/color]( List all the positive aspects of the spell Like above, list all of the strengths of the spell. Remember to separate each individually and bullet point them. These strengths much represent your spell, and not the over-all strength of the magic.)
[color=#ff9900][b]Weaknesses:[/b][/color]
[color=#ff99cc]❀[/color]( List all the negative aspects of the spell and all the weaknesses like above as well. You must have at least the same amount of weaknesses as strengths. Remember to separate them individually and bullet point them. These weaknesses must represent your spell, and not the over-all weakness of the magic)


Nightmare Spells

Code:


[color=#cc0000][b]Name:[/b][/color] ( Name of the Spell )
[color=#cc0000][b]Rank:[/b][/color] (What rank is your spell? H, S, A, B, C, or D)
[color=#cc0000][b]Type:[/b][/color] ( Fire, Water, etc. Offensive, Defensive, Supportive.)
[color=#cc0000][b]Duration:[/b][/color] (How long does the spell last?)
[color=#cc0000][b]Cooldown:[/b][/color] ( How long does it take for the spell to be usable again? Usually one post extra than your duration.)
[color=#cc0000][b]Description:[/b][/color] ( How the spell is cast, what it looks like, what it does, extra info. Make sure to get into detail. You are required to list a given Speed,  Range,  Area of Effect,  and any applicable measurements (such as the size of a created barrier).  All of these are as appropriate.  Some spells wont have a speed,  some wont have an AoE. But include all that apply. Please make sure that all of these measurements are easily identifiable)
[color=#cc0000][b]Strengths:[/b][/color]
[color=#ff99cc]❀[/color]( List all the positive aspects of the spell Like above, list all of the strengths of the spell. Remember to separate each individually and bullet point them. These strengths much represent your spell, and not the over-all strength of the magic.)
[color=#cc0000][b]Weaknesses:[/b][/color]
[color=#ff99cc]❀[/color]( List all the negative aspects of the spell and all the weaknesses like above as well. You must have at least the same amount of weaknesses as strengths. Remember to separate them individually and bullet point them. These weaknesses must represent your spell, and not the over-all weakness of the magic)

[color=#ff99cc][b][u]Advanced Spells:[/u][/b][/color]
Advanced Spell Template
Note: BE SPECIFIC AND ADD DETAILS. You get 1 spell per rank which you unlock at that rank, (D+, C+, B+, A+, S+, H+)

[color=#cc0000][b]Name:[/b][/color] ( Name of the Spell )
[color=#cc0000][b]Rank:[/b][/color] (What rank is your spell? D+, C+, B+, A+, S+, or H+)
[color=#cc0000][b]Type:[/b][/color] ( Fire, Water, etc. Offensive, Defensive, Supportive.)
[color=#cc0000][b]Duration:[/b][/color] (How long does the spell last?)
[color=#cc0000][b]Cooldown:[/b][/color] ( How long does it take for the spell to be usable again? Usually one post extra than your duration.)
[color=#cc0000][b]Description:[/b][/color] ( How the spell is cast, what it looks like, what it does, extra info. Make sure to get into detail. You are required to list a given Speed,  Range,  Area of Effect,  and any applicable measurements (such as the size of a created barrier).  All of these are as appropriate.  Some spells wont have a speed,  some wont have an AoE. But include all that apply. Please make sure that all of these measurements are easily identifiable)
[color=#cc0000][b]Strengths:[/b][/color]
[color=#ff99cc]❀[/color]( List all the positive aspects of the spell Like above, list all of the strengths of the spell. Remember to separate each individually and bullet point them. These strengths much represent your spell, and not the over-all strength of the magic.)
[color=#cc0000][b]Weaknesses:[/b][/color]
[color=#ff99cc]❀[/color]( List all the negative aspects of the spell and all the weaknesses like above as well. You must have at least the same amount of weaknesses as strengths. Remember to separate them individually and bullet point them. These weaknesses must represent your spell, and not the over-all weakness of the magic)

Last edited by 7 on 16th June 2018, 1:38 am; edited 1 time in total