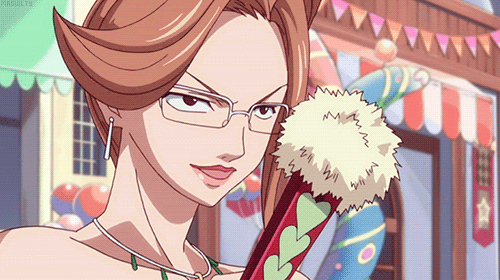 words: 996/1500. tag: @username. notes: This murder is a real mystery XD
Rina was invited to a party one day. There were many people who were invited. She was just there to make sure nothing bad happened. Rina wanted to try and protect as many people as possible in order to make her feel as though she was important and special. The outside of the Oak Inn was amazing. It had beautiful marble poles with vines coming off of them and a beautiful wood patio to bring it all together. There were trees that shined like diamonds. Rina was amazed by all the beauty in this world and began to enter. Even though it was an hour before the party started it was loud and booming. Rina was not fitting in with her red rose dress and flower crown because everyone seemed dressed as though it was a masquerade with the masks, gold, and outfits. Rina went into the crowd.

As she went around she talked to this beautiful girl with a swan mask and a white feathered dress. Rina smiled at her and then gave her a rose while saying "Want to dance? Your cute and want to party before the fake bloodbath starts." With a laugh, the lady agreed but seemed as though she was way too drunk today to do any real dancing. At one point the girl fell onto her and drowsed off. Rina then tossed her onto a couch and went on her way to another person.

This time it was a hot guy wearing glasses. He apparently didn't get the memo about the masks just like Rina. As she walked over she said to the guy "Come on cheer up. Its supposed to be a party so don't stand there so awkwardly all by yourself." The guy complied and went over to the drinks. When he came back he handed her a bright blue liquid. Aura smelled it and was intrigued because she could tell it was colored by the mixture of mashed violets that were heated up with lemon juice to make a dye. As she drank it she got hit with a strong blast of alcohol, but it was lightened a bit by the lemon and violets. It was actually quite delicious but Rina put it down because she had to do a job soon. She then looked down at her clock and saw it was 9:58 and she yelped. She ran past the hot guy and said "Sorry I need to go!"

She went over to a security guard and asked where the surveillance room was. She revealed her identity as the Fairy tail wizard invited to the party for security. The guard happily let her in and mentioned that they were understaffed today for some reason. Rina questioned it but didn't look back because she had a job to protect that hot guy and girl. When she went in she met up with the head of the security and he told her "There are too many people here and they will be locked in soon. We have to make sure all these people make it through safe and sound. You ready for it?" As Rina nodded the man picked up his walkie and said: "Ready to start the lockdown now."

The intercom then began saying "Lockdown has started, get ready for the murder extravaganza of a lifetime." Everyone cheered and raised their glass as the lights go dark. Luckily the cameras could see through the dark so whenever the lights went down Rina saw a girl scream and fall to the ground. As she fell straight down a fake blood pack popped on her back as she fell. It looked so real but Rina knew it wasn't. When the lights turned on everyone screamed and some were interested. They looked around for clues that led to the murderer. They picked up a note in her pocket that gave them a clue. An hour passed as they found the last part of the journal and read it aloud. Before they could read it all the lights turned off again as one of the people near the journal dropped dead. A knife came out of his back and Rina was sure it was retractable and looked in amazement. She loved how hard the people in this worked to get these things together. They searched the body for more clues while one person was reading out loud to the rest. After they finished reading a person screamed: "I found something!" They held up a key that had 4 letters on it and one number. They looked around confused trying to understand what the key was for. They searched everywhere but couldn't find anything. Rina thought in her head and realized those were room numbers. ABCD3 meant room A3, B3, C3, and D3. She wondered which would be the actual room then realized the 3 meant the 3rd letter. A few moments after she figured this out a person went over to room C3 and puts in the key. Write as the second hit 12:30 pm the person was grabbed into the room. As they got dragged in loud and awful screams were heard.

The head of security than said "That's not apart of the script. We need someone there now!" Rina then got out of her chair and ran towards the room. She tried to open the door but it was locked. She then took out her Buttercup Hammer and smashed the door down. As she looked inside she saw a dead body, an actual dead body with no pulse. She went over to the body and saw slash marks on the person. Rina knew it was a knife because of how big and the way the slashes were. As people looked in they began to panic and Rina yelled at them and said "Calm Down! We are not getting out of here alive if all of you stay scared!" As Rina exits the room multiple voices could be heard.