The videos below are accurate representations of what some of Chrysalis looks like, at least the parts that are not consisting of bustling cities and castles. You can expand and watch if you would like, as the music is very beautiful as well.
Primary Magic
: Crystals of the Sky
Secondary Magic
: -
Caster or Holder
: Lost Magic | Holder Magic | Summoning Magic
Description
:
Lore-
It was a cold Thursday night for Desirée, her long blue hair nearly enveloping her entire body as she prepared for bed in her guild hall. It was a beautiful time in Summoner's Stone, since the annual Summoner's Stone Summoning Games were approaching. Her guild hall was freshly decorated in beautiful and ornate decorations for this event, and the outside was cleaned and cleared for the arena that they would be taking place in. Desirée had watched these games occur for five years, and each time they would fall on her birthday. Her birthday was five hours from this moment, and she would be watching from inside her window once again, not being able to participate. She longed for a summoning magic like all of her other friends had, but sadly she had no way to learn as such. When she practiced with her master's angelic spirits, her best friend's celestial spirits, and the chef's demonic spirits, none of them felt right to her. She wanted something that was unique to her and her only, where she would be the only one to be able to use magic of the sorts. As she curled up in her bed and peered out the window of her room, a spell in which she had never seen before suddenly made itself known.
Under her sprouted a glowing lily, a beautiful and golden flower that sparkled more and more as time went by. She quickly sat up and was shocked, when the flower closed and sunk into the ground. She was completely encased in this giant flower and there was no way to get out, and she was in pure terror. The silence of the guild hall soon switched into the noises of people talking, when suddenly the flower quickly opened and poured out glitter upon the feet of figures standing all around the figure. They looked to all be extremely excited and happy, and looked to all be women as well. They introduced themselves as Crystals, each specializing in a unique way of magic and life. They all looked drastically different from each-other, and it had appeared that there were thousands of them in this one area. They revealed that they were in a special realm called Chrysalis, which lay in-between the fourth and fifth layers of the atmosphere. They revealed that they had been spectating her for years, and that they selected her out of many magic-less guild members across Fiore to specialize in her craft. She accepted with extreme amounts of joy, and began to train constantly with these summons in the art of the hoop and worry stone.
Chrysalis-
Chrysalis is a beautiful land in-between the Thermosphere and Exosphere of Earthland. Despite being labeled as a "secret layer of the atmosphere," in reality it is a flat universe that never ends. It is completely flat, and possesses an infinite amount of Crystals and land-forms. Being in the Earth, but not of the Earth, it is capable of defying any laws of science that apply to the Earth by magical and scientific ways. Now being labeled as the Queen of Chrysalis, she is able to travel here at her free will, and travel across the land as if it were her own backyard. If you can dream it, there is most likely a version of it here, as nothing repeats itself in this realm. From towns made entirely of perfume bottles to technology that has not even graced Earthland, there is definitely something for everyone in this realm.  
Crystals-
Every realm needs a specific kind of locals, and the majority of these are known as Crystals. Desirée is capable of summoning some of these residents at will, due to her contracts, and each possesses a different personality and magic that is unique to them and them only, just like Desirée. There is an infinite number of Crystals in this realm, but only a set amount have the right mindset and abilities to function in Earthland as a means of magical assistance. These Crystals do not see Desirée as a master, but as a friend. Being the loyal and kind girl that she is, she would never do anything to them that would cause their friendships to tarnish. She is the ultimate and ideal queen for their race.
Golden Hoop and Worry Stones-
The item that Desirée uses to summon her Crystals is a beautiful golden hoop which is thick and is able to be opened and closed with a small clasp. With each new contract comes a new worry stone, which is a beautiful materialistic crystal of the said Crystal that the contract is signed with. These ovular stones represent the contract and how it is impossible to break, along with the correlation between the material crystals and the real humanoid Crystals. These stones are beautifully cut to be smooth, and are a great way to relax the hands and give them something to do while in a boring situation. They consist of a hole in the center, which connects to the hoop, similar to keys.
Usage-
To summon a Crystal, Desirée must have her golden hoop in her hand. She would grasp one of the selected worry-stones in-between her fingers and begin to channel her magical energy into the stone, causing a bright light to produce from above. This light would stretch into a beautiful magical circle that would intertwine with the air around it, the color and pattern pertaining to the Crystal being summoned. This circle would produce a small cocoon-like orb of light, which would erupt into the Crystal she wished to summon.  
Strengths
:
- Due to Desirée being nothing but a mere human, she is capable of using magic at the hand of her summons. Without this magic, she would not be able to use her magical power, therefore it gives her a way to fight on the battlefield.
- Since each Crystal has a different personality and attributes, Desirée holds an entire arsenal of friends and helpers that are useful in tough situations or simple tasks. From slaying giant monsters to needing a shoulder to lean on, they have both.
- This magic is very versatile in regards to elements and environmental situations, and will only increase in power and versatility as Desirée's rank increases.
Weaknesses
:
- Since she is commanding Crystals, she can typically be found in the back-line of attacks to avoid getting injured. Therefore, she is very weak at close range if she is weaponless and lacking allies/summons on the battlefield.
- While a Crystal is waiting to be able to use an ability once again, they are almost as weak as Desirée. Therefore, they are nearly defenseless while their actives are on cooldown.
- If a Crystal's health hits 0%, they will return to their homeland with no words spoken. They will not die, but will be rendered useless and will disappear and will have to be summoned again once their cooldown is refreshed.
- If Desirée is captured and cannot access her hoop, it will be nearly impossible to summon a Crystal for assistance.
- Due to magical straining, she can only have a set amount of Crystals in Earthland at a time before facing side-effects that would not be well for her health.
Lineage
:
Androphobic Annihalation:

Androphobic Annihalation
Description: There was once a famous pirate by the name of Catherine. In her past she lost her arms at the hands of men, but was saved by a woman and gained robotic arms. However, the trauma of the event triggered androphobia within her. She would lash out violently at any male. Strangely though her androphobia also triggered the ability to actually be able to do more damage against male opponents. This ability passed down through her bloodline and now is a lot more useful as it can be activated at will. However, it also comes with the drawback of whilst active less damage is done to females.
Ability: Whilst activated the user gains a 50% buff on any damage caused against a male opponent. However, they also do 25% less damage against female opponents. This only counts for physical damage.
Usage: For the duration of five posts physical attacks will do 50% more damage against males and 25% less against females. 5 post duration and 6 post cooldown.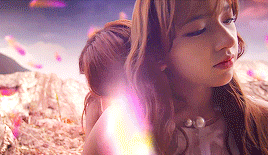 Crystal Speed (D): This ability allows Desirée to run faster if a summon is currently in presence. This increases her speed by 5%.
Crystal Colors (D): If two summons that are out at the same time have matching color hues, their spells do 10% more damage.
Out with a bang (D): When a summon returns back to Chrysalis (when they are defeated, or when their time runs up,) Desirée gains a short speed boost that lasts 1 post. This increases her speed by 10%.
Crystal Terrain (C): If a summoned crystal is in a terrain that matches their type of crystal or power, they gain an extra 20% damage to their spells. (For example, a water crystal in a body of water)
Chrysalis Royal Bonds (B/A): Being the Queen of her summoning realm along with immense training with her summons, she has learned how to use their abilities as if she were a caster and not a summoner. However, if she wishes to do so, she will have to use the same amount of MP as the summon costs, as well as follow the cooldowns / durations of that kind of spell. Also, the summon cannot be out if she wishes to do so. This only works with the active, and not the passive. If this has to do with using an active that has to do with a weapon, such as Jade's attack with a rapier, the rapier will appear as an "illusion / memory" in Desirée's hands which will act just how hers would. This does not count toward the amount of summons on the battlefield.
Spells:

Signature Spells:

Jade:

Name: Jade.

Alias: The Nature Dragon's Apprentice.

Rank: D.

Type: Offensive Crystal. || Signature D Rank Summon.

Duration: 3 posts.

Cooldown: 4 posts.

Description: Riding on the back of the Chrysalis Nature Dragon at all times, Jade has ventured Chrysalis and witnessed many things to tell. Due to the emergence of the Sakuran Dragon, her normal appearance drastically changed into that of a Minotaur. With this change came a change in her magical abilities, as she now wields a very long rapier-type of weapon which has the power of flowers. She is a very noble and kind individual, and respects most as she respects her dragon. Her health consists of 50 HP, and when she is defeated, she sinks into the flower-filled earth that produces under her.

Jade:




Jade's Passive and Active Spells:

Active || Name: Floral Knock-up.

Rank: D.

Type: Nature. || Offensive.

Duration: Instant

Cooldown: 2 posts.

Description: Jade quickly sprints to the ally and extends her rapier into an even longer version of itself (five meters), and begins to swing it around her. As the singular opponent is distracted by the swinging, not paying attention, or is merely not expecting the most, she will quickly angle the spin vertically and quickly knock the opponent in the air up to 40 meters high at a speed of 20 meters per second. This knock-up looks extremely beautiful, as it consists of sparkles and pink flowers. To be successful in hitting the opponent, Jade and the singular enemy must be within six meters from each-other. Not only does this blow knock the opponent in the air, but it also deals 20 HP damage to them.

Strengths:

- Provides a knock-up, which can be used by allies or other Crystals as a way to deal efficient damage during their vulnerable stage.

Weaknesses:

- The knock-up can be dodged if the target specializes in quick attacking, as the rapier is very thin. However, the hit of the rapier has a higher chance of hitting, thus doing damage without providing the utility.

- Being powered by magic primarily based on nature, the attack can possibly be burned up by that of fire mages and elementals.

Sodalite:

Name: Sodalite.

Alias: The Sky Dragon's Apprentice.

Rank: B (Current Rank).

Type: Offensive Crystal. || Signature Summon that Scales.

Duration: 6 posts.

Cooldown: 7 posts.

Description: Riding on the back of the Chrysalis Sky Dragon at all times, Sodalite has ventured Chrysalis and witnessed many things to tell. Due to the emergence of the Sakuran Dragon, her normal appearance drastically changed into that of a Succubus. With this change came a change to her magical abilities, as she now has lost her sword and has began fighting with raw magical power from her body. Her wings have moved down her body and have grown tremendously, but her quiet act has stayed the same despite her intimidating look. Her health consists of 150 HP, and when she is defeated, she flies into the air and does not return.

Sodalite:




Sodalite's Passive and Active Spells:

Active || Name: Diagonal Tornado.

Rank: B (Current Rank).

Type: Air. || Offensive.

Duration: Instant.

Cooldown: 2 posts.

Description: Sodalite flies approx. 10 meters above a group of enemies and begins to channel her magical energy, causing her hair to glow a brighter blue then before. She lets out a slight scream, which follows in a large tornado with a diameter of 50 meters to shoot from her mouth at the enemies under her. This tornado flies at approx. 112.5 meters per second, and can hit up to 150 meters away from her current location. When it hits the group of enemies, it will do 60 damage to the main target and 30 damage to any other enemies caught in the blast.

Strengths:

- This attack is typically aerial, causing her to be able to hit unsuspecting enemies in a quick and efficient manner.

Weaknesses:

- While firing the tornado, she is stationery in the air, thus being vulnerable from an attack from behind.

- This attack can be easily consumed by slayers of air and sky, so it is best for her to not even be summoned while facing those.

D Rank Spells:

Selenite:

Name: Selenite.

Alias: The Reflection.

Rank: D.

Type: Supportive Crystal.

Duration: 3 posts.

Cooldown: 4 posts.

Description:

Selenite:




Selenite's Passive and Active Spells:


Passive:

Active || Name:
Rank: D.
Type:
Duration:
Cooldown:
Description:

Strengths:
-
Weaknesses:
-
-


Celestite:

Name: Celestite.

Alias: The Cloudy Warrior.

Rank: D.

Type: Offensive Crystal.

Duration: 3 posts.

Cooldown: 4 posts.

Description:

Celestite:




Celestite's Passive and Active Spells:


Passive || Name:
Description:

Active || Name:
Rank: D.
Type:
Duration:
Cooldown:
Description:

Strengths:
-
Weaknesses:
-
-


Rose Quartz:

Name: Rose Quartz

Alias: The Pink Entertainer.

Rank: D.

Type: Defensive Crystal.

Duration: 3 posts.

Cooldown: 4 posts.

Description:

Rose Quartz:




Rose Quartz's Passive and Active Spells:


Passive || Name:
Description:

Active || Name:
Rank: D.
Type:
Duration:
Cooldown:
Description:

Strengths:
-
Weaknesses:
-
-


Aquamarine:

Name: Aquamarine.

Alias: The Water's Farmer.

Rank: D.

Type: Offensive Crystal.

Duration: 3 posts.

Cooldown: 4 posts.

Description:

Aquamarine:




Aquamarine's Passive and Active Spells:


Passive || Name:
Description:

Active || Name:
Rank: D.
Type:
Duration:
Cooldown:
Description:

Strengths:
-
Weaknesses:
-
-


Andara:

Name: Andara

Alias: The Galaxy Girl.

Rank: D.

Evidence of Purchase:

Type: Utility Crystal.

Duration: 3 posts.

Cooldown: 4 posts.

Description:

Andara:




Andara's Passive and Active Spells:


Passive || Name:
Description:

Active || Name:
Rank: D.
Type:
Duration:
Cooldown:
Description:

Strengths:
-
Weaknesses:
-
-


Garnet:

Name: Garnet.

Alias: The Lava-keeper.

Rank: D.

Evidence of Purchase:

Type: Offensive Crystal.

Duration: 3 posts.

Cooldown: 4 posts.

Description:

Garnet:




Garnet's Passive and Active Spells:


Passive || Name:
Description:

Active || Name:
Rank: D.
Type:
Duration:
Cooldown:
Description:

Strengths:
-
Weaknesses:
-
-


Heliotrope:

Name: Heliotrope.

Alias: The Mushroom Witch.

Rank: D.

Evidence of Purchase:

Type: Offensive Crystal.

Duration: 3 posts.

Cooldown: 4 posts.

Description:

Heliotrope:




Heliotrope's Passive and Active Spells:


Passive || Name:
Description:

Active || Name:
Rank: D.
Type:
Duration:
Cooldown:
Description:

Strengths:
-
Weaknesses:
-
-


Calcite:


Name: Calcite.
Alias: The Royalty of Light.
Rank: D.
Evidence of Purchase:
Type: Defensive Crystal.
Duration: 3 posts.
Cooldown: 4 posts.
Description:



Calcite's Passive and Active Spells:


Passive || Name:
Description:

Active || Name:
Rank: D.
Type:
Duration:
Cooldown:
Description:

Strengths:
-
Weaknesses:
-
-


Pure Quartz:

Name: Pure Quartz.

Alias: The White.

Rank: D.

Evidence of Purchase:

Type: Offensive Crystal.

Duration: 3 posts.

Cooldown: 4 posts.

Description:

Pure Quartz:




Pure Quartz's Passive and Active Spells:


Passive || Name:
Description:

Active || Name:
Rank: D.
Type:
Duration:
Cooldown:
Description:

Strengths:
-
Weaknesses:
-
-


Smokey Quartz:

Name: Smokey Quartz.

Alias: The Black.

Rank: D.

Evidence of Purchase:

Type: Offensive Crystal.

Duration: 3 posts.

Cooldown: 4 posts.

Description:

Smokey Quartz:




Smokey Quartz's Passive and Active Spells:


Passive || Name:
Description:

Active || Name:
Rank: D.
Type:
Duration:
Cooldown:
Description:

Strengths:
-
Weaknesses:
-
-

C Rank Spells:

Amethyst:

Name:

Alias:

Rank:

Type:

Duration:

Cooldown:

Description:

Amethyst:




Amethyst's Passive and Active Spells:


Passive || Name:
Description:

Active || Name:
Rank:
Type:
Duration:
Cooldown:
Description:

Strengths:
-
Weaknesses:
-
-


Opal:

Name:

Alias:

Rank:

Type:

Duration:

Cooldown:

Description:

Opal:




Opal's Passive and Active Spells:


Passive || Name:
Description:

Active || Name:
Rank:
Type:
Duration:
Cooldown:
Description:

Strengths:
-
Weaknesses:
-
-


Pink Calcite:

Name:

Alias:

Rank:

Type:

Duration:

Cooldown:

Description:

Pink Calcite:




Calcite's Passive and Active Spells:


Passive || Name:
Description:

Active || Name:
Rank:
Type:
Duration:
Cooldown:
Description:

Strengths:
-
Weaknesses:
-
-


Rubellite:

Name:

Alias:

Rank:

Evidence of Purchase:

Type:

Duration:

Cooldown:

Description:

Rubellite:




Rubellite's Passive and Active Spells:


Passive || Name:
Description:

Active || Name:
Rank:
Type:
Duration:
Cooldown:
Description:

Strengths:
-
Weaknesses:
-
-


Moonstone:

Name:

Alias:

Rank:

Evidence of Purchase:

Type:

Duration:

Cooldown:

Description:

Moonstone:




Moonstone's Passive and Active Spells:


Passive || Name:
Description:

Active || Name:
Rank:
Type:
Duration:
Cooldown:
Description:

Strengths:
-
Weaknesses:
-
-


Onyx:

Name:

Alias:

Rank:

Evidence of Purchase:

Type:

Duration:

Cooldown:

Description:

Onyx:




Onyx's Passive and Active Spells:


Passive || Name:
Description:

Active || Name:
Rank:
Type:
Duration:
Cooldown:
Description:

Strengths:
-
Weaknesses:
-
-


Bismuth:

Name:

Alias:

Rank:

Evidence of Purchase:

Type:

Duration:

Cooldown:

Description:

Bismuth:




Bismuth's Passive and Active Spells:


Passive || Name:
Description:

Active || Name:
Rank:
Type:
Duration:
Cooldown:
Description:

Strengths:
-
Weaknesses:
-
-


Turquoise:

Name:

Alias:

Rank:

Evidence of Purchase:

Type:

Duration:

Cooldown:

Description:

Turquoise:




Turquoise's Passive and Active Spells:


Passive || Name:
Description:

Active || Name:
Rank:
Type:
Duration:
Cooldown:
Description:

Strengths:
-
Weaknesses:
-
-

B Rank Spells:

Citrine:

Name:

Alias:

Rank:

Type:

Duration:

Cooldown:

Description:

Citrine:




Citrine's Passive and Active Spells:

Passive || Name:

Description:

Active || Name:

Rank:

Type:

Duration:

Cooldown:

Description:

Strengths:

-

Weaknesses:

-

-

Fluorite:


Name:
Alias:
Rank:
Type:
Duration:
Cooldown:
Description:



Fluorite's Passive and Active Spells:

Passive || Name:

Description:

Active || Name:

Rank:

Type:

Duration:

Cooldown:

Description:

Strengths:

-

Weaknesses:

-

-
Adventurine:

Name:

Alias:

Rank:

Type:

Duration:

Cooldown:

Description:

Adventurine:




Adventurine's Passive and Active Spells:

Passive || Name:

Description:

Active || Name:

Rank:

Type:

Duration:

Cooldown:

Description:

Strengths:

-

Weaknesses:

-

-
[/spoiler]
A Rank Spells:

Lapis Lazuli:

Name:

Alias:

Rank:

Type:

Duration:

Cooldown:

Description:

Lapis Lazuli:




Lapis Lazuli's Passive and Active Spells:

Passive || Name:

Description:

Active || Name:

Rank:

Type:

Duration:

Cooldown:

Description:

Strengths:

-

Weaknesses:

-

-

Obsidian:

Name:

Alias:

Rank:

Type:

Duration:

Cooldown:

Description:

Obsidian:




Obsidian's Passive and Active Spells:

Passive || Name:

Description:

Active || Name:

Rank:

Type:

Duration:

Cooldown:

Description:

Strengths:

-

Weaknesses:

-

-

Carnelian:

Name:

Alias:

Rank:

Type:

Duration:

Cooldown:

Description:

Carnelian:




Carnelian's Passive and Active Spells:

Passive || Name:

Description:

Active || Name:

Rank:

Type:

Duration:

Cooldown:

Description:

Strengths:

-

Weaknesses:

-

-
S Rank Spells:




SS Rank Spells:




H Rank Spell:




Spell Fusions:




[/spoiler]
Last edited by Desirée Blooms on 30th July 2018, 11:25 am; edited 47 times in total