The Red Dragon Emperor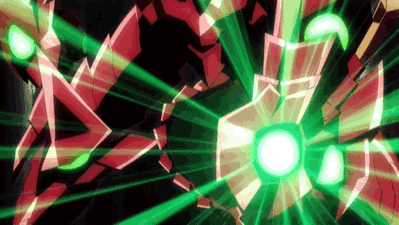 Primary Magic:
Red Dragon Emperor
Secondary Magic:
Caster or Holder:
Caster
Description
Take over magic is one that allows that allows the caster to assume the form of different creatures in vast Variety. As with all classes of the take over magic school, the caster can magically transform limbs, the body, and such into different forms. From there, the caster can utilize spells using said transformed body parts. This transformations can also come with increased physical ability in the form of flying, increased speed, and enhanced strength (though it is not limited to those). These improved forms, however, come along with strings attached, such as an intrinsic weakness against dragon slayers.. However that isn't strictly the case with the Red Dragon Emperor
The source of the caster's power originates from a Welsh dragon who had its soul placed within an ancient artifact. The artifact was handed down amongst proper wielders for generations until the relic was destroyed. The soul of that dragon did not cease to exist though. It split its very soul from the relic and placed it within a young boy who currently wields the power of the fierce dragon: Aemon. As a result of this infusion of souls between Aemon and the Welsh Dragon, the former is able to take on properties and utilize the power of the welsh dragon to create Take over like partial forms and eventually utilize the full Dragon with a full Take over that is where the similarities end. While different forms can be used all of them stem from the welsh dragon as a plant has a root and stem. the variety of forms that can be potentially unleashed is a different configuration based on the connection from the caster to the source, Aemon to the dragon.  
Strengths
Strengths:


Allows parts of the body to become dragonic unlocking unique abilities for each partial transformation.

The attacks from the numerous TO partials offer a wide variety of long ranged, mid ranged and close range attacks

Weaknesses
Weaknesses:


Any part of him that is Dragonified is susceptible to extra damage from Dragon Slayer magic

Only certain attacks are available when using a TO so once it's gone access to that attack is gone.

Once the partial Takeover reaches its duration any buffs it granted are gone.

Lineage
Ra was once a lowly slave who became a sword for hire, his area of expertise are poison and decay magic. Ra's usually finishes his victims by poisoning them or infecting them with a disease that ultimately weakens a person until his body decays and rot. Because of his exploits, his name was feared throughout Fiore. It was said that he gained such powers through the Lazarus Pits, reservoirs of rejuvenating chemicals that restore the dying to life or in other cases to bring death to the living; these pits have granted him a lifespan of several hundred years. Some say that Ra still walks this world, but whether this is true or not, it is certain that he had left behind a deadly legacy.
Ability: Has the ability Immortal Blood. Its an ability that allows the user to rapidly heal wound, even serious or potentially deadly.   This makes them less affected by healing however.  All healing from any other source is reduced by 25%.
This blood is also an incredible source of poison and decaying powers.
Can make a poison / disease single user-ranked spell (S Max) or a user-ranked minus one signature spell (A Max)
Usage: Immortal blood is passive.  Spells depend on spell design. The rapid healing is equal to 5% HP Regen per post(Is included in the max amount of HP regen possible).
Unique Abilities


Dragon senses: Having the soul of the Welsh Dragon infused into his own body, Aemon's natural five senses sight, hearing,touch,taste and smell have all increased past that of an average person. All senses are increased by 15%per Rank.  

Dragon Scales: Another trait Aemon has gained due to the Welsh dragon, whose soul was merged into his body was the mutation of his skin. While his skin may look and feel like a normal humans, it is in fact different for his skin is actually dragon scales. These scales allow an additional 10% protection against magic attacks per rank, they however do not offer the same protection against Dragon Slayer magic and the user will be dealt an additional 10% damage per rank.

Dragon Hide: Due to the toughness of his dragon's scales it gives Aemon a 50% resistance to slicing and blunt based physical, non magic attacks however any magical based strike or any piercing attack is not resisted by this unique ability.

Last edited by Aemon Trahaearn on 13th August 2017, 6:57 pm; edited 3 times in total