Name : Zeno Hageshi
  Gender : Male
  Age : 17
  Birthday : Unknown
  Sexuality : Straight
  Special Characteristics : Abnormally Sharp Teeth
   General Personality :
Zeno is a carefree and reckless in nature, and, despite his recklessness, he is a fiercely loyal and protective friend. He is willing to die and give his all for his friends. Zeno has a straightforward mind and like Natsu Dragneel, likes to tackle issues with a hands on approach. Nearly all his solutions to problems are violence. When showed with disrespect Zeno barely ever holds grudges though, its possible he will if you hurt or kill his friends. Overall he does have a very forgiving personality. Zeno is very dense so he does not show any perverse tendencies.
Zeno has an habit of always wanting to prove his strength to others. He would even go as far as fighting mages who are on S-Class level, though normally he would lose. Due to his reckless nature, Zeno tends to destroy areas around himself when fighting. Although he has a reckless nature, his obsession of battling others has helped him develop a strategic mind when battling which allows him to win by finding weaknesses in his opponents or the magic the possess. Due to this, he has won many fights of pure-wit other than brute-strength. Zeno never backs out of a fight and claims he never will.
Zeno also has a very strong sense of justice and does not like those who oppose innocent others or kill for no reason. Although he has a very dense nature, Zeno is understanding and perceptive of his friend's feelings. Zeno has never shown any tendencies to show mercy to those who have hurt innocent civilians or his friends. When his friends are hurt or someone does something that he strongly disagrees with, Zeno will become encased with rage and will begin to  rampage at his opponent, although reckless, his magic becomes stronger and allows him to sometimes even fight equally with high-ranked mages.
Zeno likes to show-off to kids and make them desire to be like him when they're older. He has
rather change to his personality when he see's kids. He tries to act like a worthy role model, but sometimes just looks like an idiot. Though due to his carefree and reckless kids are rather fond of him and look up to him as an idol. He likes teaching kids the ways of friendship and how you should never abandon your comrade or leave them helpless.
He is rather fond of guilds and aspires to find one that prioritizes friendship, and where he can
be himself and find lots of friends to journey with. He values love but is rather dense to when
obviously being liked.
He has a habit of falling asleep after battles. Even if it's an simple and easy fight he tends to relax and fall asleep. But if he has a goal or to do something after the fight he won't fall asleep. Zeno, although not overweight, eat's a lot of food and does not hesitate to demolish it no matter what.
Zeno can shake it off when someone disrespects him, though when someone disrespects his friends, he doesn't allow the opponent to leave without a bruise or scar.
Likes :
Girls - He always asks girls out. Always Rejected.
Fighting - His favorite way to entertain himself and have fun.
Eating - ;)
Adventuring - Why not?
Dislikes :
His comrades being hurt - Due to being a fiercely loyal and protective friend, he doesn't stand for it when his friends are hurt.
Curry - bleh.
People who hurt others for no purpose - boy you bout' to get some ass whooping.
Fears :
His comrades being hurt - Due to being a fiercely loyal and protective friend, he doesn't stand for it when his friends are hurt.
Being forced to eat curry - O' Mah Gad nu nu nu
Being broke - he won't be able to eat food :(
General Appearance :
Height : 5.8 ft
Weight : 120.2 lbs
Hair : Short red hair 
Eyes : Mercury/Gold
Skin tone : Slightly tan
Appearance : Zeno is a lean muscular young man with pure black hair and abnormally sharp teeth. Zeno's main outfit consists of a buttoned shirt with two unbuttoned at the top, he also wears a black blazer on of it, with silver pants with a black belt holding it up. 
Guild : Fairy Tail
Tattoo : Red and located just below his right shoulder.
Rank : C-Rank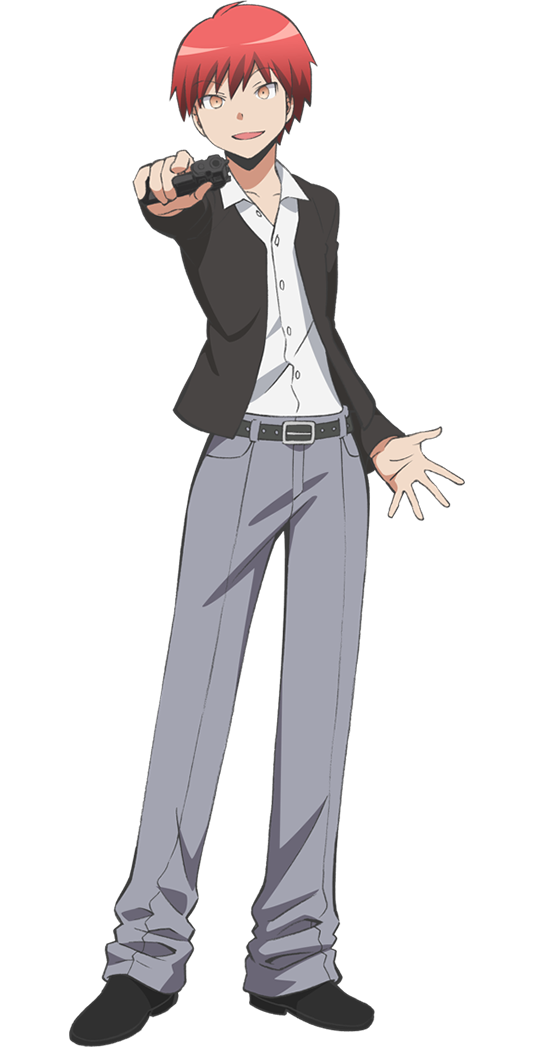 Last edited by Arz on 7th February 2017, 1:50 am; edited 3 times in total