tagged - ### - Wc:323
Chiyo walked into the arena with an expression of disinterest. Even if she was supposed to be training a new magic as she fought today, and wasn't allowed to use her Venom Demon slayer magic, she would still win against anybody they threw at her. Nobody would get to her, that was for sure. She was to be training an entirely new form of magic, one which combined the venom element of her slayer magic with the blood magic she had once had. Making up spells on the fly would be interesting, no doubt, and would certainly give her some much-needed combat experience.
The black-haired girl looked around, but didn't see any opponent. Ha! Were they too chicken to fight her? Perhaps they had heard of her reputation for beating anybody who touched her to a pulp. Though she really did want to fight, so her opponent had better get their ass into the arena, or else she would drag them out there and force them to fight her. Nobody chickened out when fighting her, or she would slaughter them. The girl narrowed her blue eyes, which were rapidly going red-black, a sign that she wasn't happy. If she was kept waiting for much longer, her opponent was going to get much more than a simple beating.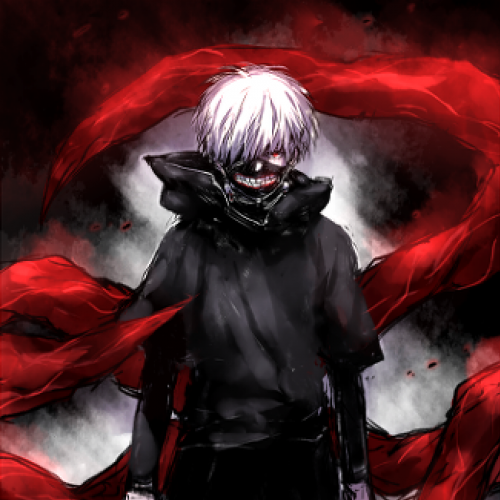 But then a shadowy figure appeared in one corner, and Chiyo smirked. Finally! But the smirk was wiped off her face as the man stepped into the light, and she saw who it was for the first time. It was her brother, Rinji. The girl growled as he stepped closer to her, which prompted a slight laugh from him. ""Stay away, murderer!" shouted Chiyo with a shocked and angry expression plastered across her face. The man laughed, white hair shining like a beacon in the dim lighting of the arena. "And why would I do that? This is an arena, we are supposed to be fighting."