Name:
Ezekiel
Rank:
Weak
Species:
Inu Plush, Yokai
Type:
Combat Pet/Companion
Description:
Ezekiel is a spirit serving the Hajime household. People refer him as one of the family's ancestors due to his human appearance but isn't yet to be confirmed. In his stuffed animal form, in which he is seen in most of the time, is a small blue dog wearing a red spiked collar. In his human form, he stands at 6 feet with white hair and red eyes. His clothing of choice is mostly black mostly his long jacket with buckles and his black combat boots.
Personality:
He may look cute and un-harmful when he's in public in stuffed animal form, but he can also be really bad-tempered every time Dovey does something wrong and stupid. Even also serving her as a guide, Ezekiel tends to tease Dovey some of the time.
Ezekiel's Stuffed Animal Form:
Ezekiel's Human Form: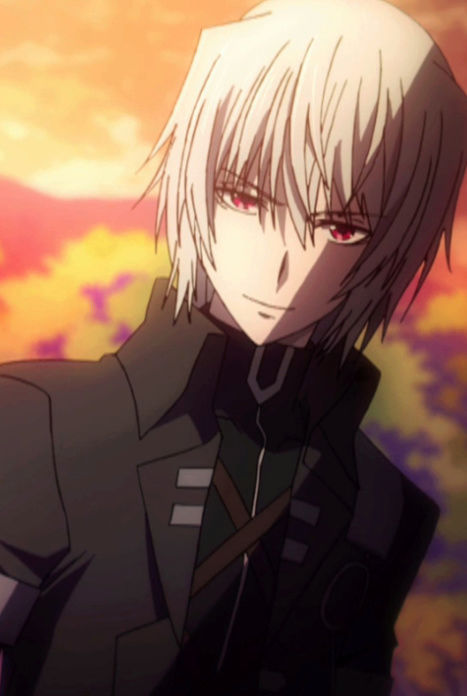 Abilities:

Spoiler:


Name: (name of the attack/ability)
Rank: (Rank of the ability)
Type: (Fire, Water, etc; Offensive, Defensive, Supportive.)
Duration: (How long does the ability last)
Cooldown: (How long till it's off cooldown)
Description: (How is it used?)
Strengths: (List all the advantages)
Weaknesses: (List all the disadvantages)

Spoiler:


Name: (name of the attack/ability)
Rank: (Rank of the ability)
Type: (Fire, Water, etc; Offensive, Defensive, Supportive.)
Duration: (How long does the ability last)
Cooldown: (How long till it's off cooldown)
Description: (How is it used?)
Strengths: (List all the advantages)
Weaknesses: (List all the disadvantages)