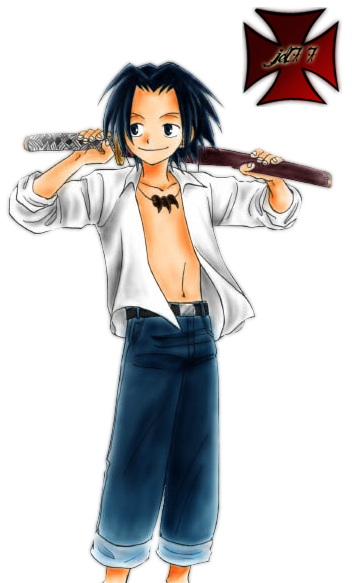 As Mura entered the guild hall slowly, he got to see a lot of faces that he'd never seen before. He felt very shy and slowly walked with the face looking down, settling down on a bench and trying to take it easy. "This is… very new to me…" he said quietly, speaking to Kyoken, which spirit wasn't visible right now. Kyoken understood his feelings, he was very shy sometimes, so to walk into a guild like this for the first time might be very embarrassing for him. "
Don't worry, Mura. You're a member of this guild yourself, there's nothing to be worried about!
" he replied to Mura with a smile. Mura looked at him and then scanned the room; man, lots of different types around him. He didn't know how to introduce himself, he sat there and waited. Maybe someone would be nice to introduce themselves to him, and he might get to know the members. But as it looked now, he just sat there, all alone in the bench. Or not really alone, there was spirits everywhere around him. But if he began talking to spirits, which no one else could see, he would show up as a weirdo. So he remained silent, even though a couple of spirits greeted themselves. He answered them by nodding slowly, to make sure that nobody noticed him. He kept his katana tightly to him, while looking into space.