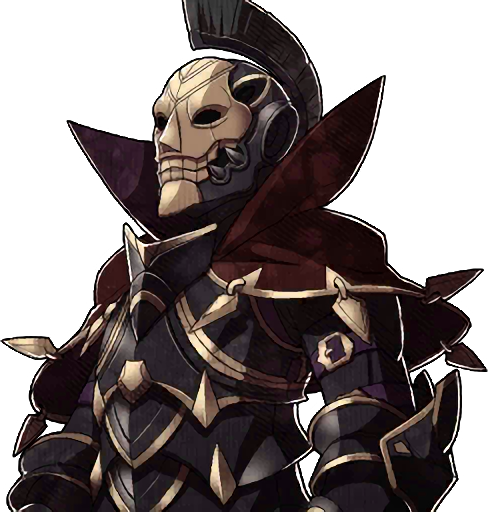 A sinister force seemed to exude from the armored man who approached the halls of Crystal Swan. The guild hall had recently landed, and he had received word of where it would be in advance. After the disbanding of Infinity Hydra, Axil was left without a guild. It hadn't even been a week since his acceptance that the Guildmaster vanished and the members dispersed around Fiore to tend to their own matters. Needing a new guild, Axil had sent a letter through Fiore's mail service to Crystal Swan, hearing of several stories of the airborne mage guild. It took a while, due to the nomadic nature of the guildhall, but it seems that his mail was received, and he got a response after about a month or so. As such, he journeyed from Oak Town to the current location, where someone at Cystal Swan had informed him they would be landing soon. He had assumed this as an invitation to join the guild, and thus was his plan.
Of course, he didn't really know where he was going or who he was talking to, though he tried desperately to maintain the air of confidence he tried to exude as Darknight. Of course, this very same air could, given the fact that he was a giant muscular man wearing a black suit of armor with a skull shaped faceplate, could also be intimidating to some... most people. It hadn't really occurred to Sigurd, but it could be an extremely bad idea to walk into a legal guild hall wearing the garb of a knight dressed as death.
Finally, he approached the guild hall proper, located at the center of the place known as Crystalli. There seemed to be several entrances to the guild hall, none particularly looking like the main one. There was a moat, and on each of the cardinal directions there seemed to be a large, but equally sized door. Sigurd stood at the door of the guild hall, preparing to knock, when he hesitated. This could be the first step on a very important journey of his towards becoming the hero of Fiore he has always dreamed of. Was he ready? More importantly... was he even mildly aware that his particular choice of dress might make a bad first impression?