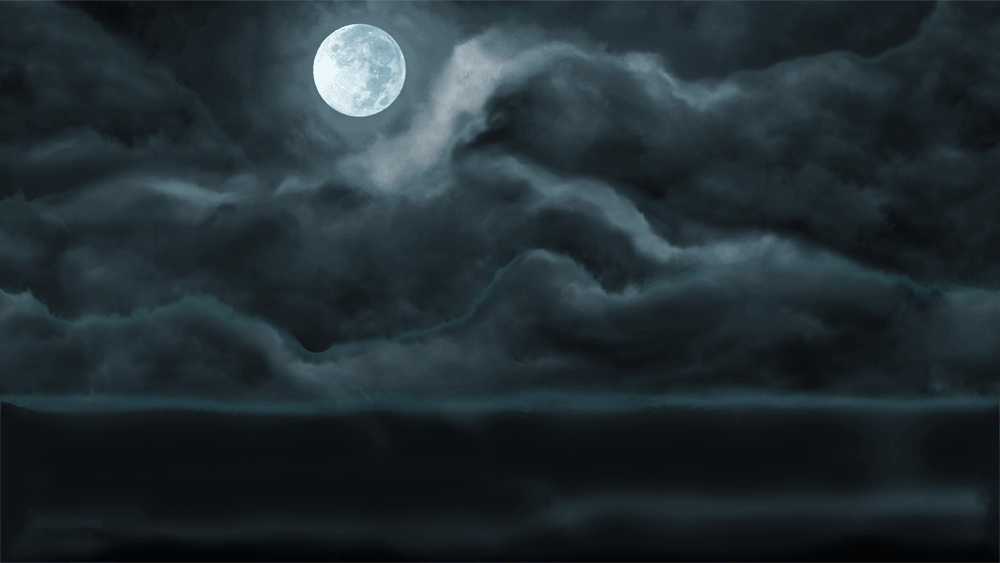 a tempest's tale: unexalted fear
MASTERY
"With the wind at my back!"
Primary Magic:
Emotional Tempest

Secondary Magic:
X

Caster or Holder:
Caster (Lost Magic)

Description:
Weather manipulation, or more commonly known to Ao, as the emotional tempest is a type of magic whereby the user can experimentally control and shift the aspects of nature around him. This pertains to several different components of the weather which include: rain, snow, lightning, wind and even the sunlight itself.

Many believe this to be a special ability known solely to him and with it, he can freely manipulate the weather around him as previously aforementioned. Regardless of the natural atmosphere around him, he could manifest many different weather effects, effectively turning them into powerful attacks or defences. It should be noted that his area of effect is not limited to outside, as he is able to isolate his abilities to relatively closed off areas, while within them.

That being said, the ability to control the elements around him do not come without drawbacks. Despite being adept at controlling the weather while in passive moods, his emotions can greatly affect how and what he'll attack with. For example, lightning is symbolic of his anger while the snow is equally symbolic of his happiness. If he were extremely ange#8d8fbe by a situation, he'd find it inc#8d8fbeibly hard to manipulate the snow, whilst his anger would allow the manipulation of lightning to run amock - creating vast devastation with little to no self-control.

Strengths:
• Versatility in range and direction of his abilities.
• Use of multiple elements due to the diverse nature of the natural environment.
• Spontaneous nature of attack due to the unp#8d8fbeictability of the weather.
• Extremely hard to get within physical range due various properties of lightning, wind etc.
• The nature of the magic allows him to wield these multiple elements in a single attack.

Weaknesses:
• A self-induced unp#8d8fbeictability to his attacks due to the nature of emotions.
• Unable to adapt in certain circumstances because his emotions may affect attacks.
• Mages with abilities that can affect the state-of-mind can easily p#8d8fbeict him.
— • E.G. A mage who could create a saddening sensation to alter his moveset.
• Little to no means of a resolute defence since the magic is mostly intangible.
• Vulnerable to multiple types of slayers since the weather is inclusive of it's respective elements.
• Most attacks are verbally announced which makes them easier to anticipate and therefore defend against.

Unique Abilities:

— • Boundless Energy: Due to the colossal nature of the magic he wields and it's often uncontrollable nature, it's no surprise that Amagiri equips such a vast supply of magical energy. Without it, this array of environmental phenomenon would simply overwhelm him and his opponents would get off lightly with little more than a shock due to extreme weather change. However, with the ability to control such power due to his gargantuan reserves of magical vitality, he's able to overcome these unpredictabilities and become a devastating force of nature. The user has 50% more magic power (MP).

— • Loyal Protector: A man who values his allies above else; this unique ability is derived from his passionate desire to protect those whom he cares about. When standing against even the strongest of foes, his insatiable will to stand firm against all odds strengthens his combative drive so that he may perservere when it matters most. When fighting with allies, the user's desire to protect them grants them a 25% strength buff and a 25% spell damage buff.

— • Healing Rain: Aforementioned earlier, Amagiri expresses a desire to protect those around him. Naturally this ability manifested itself within him. When bound by rain during one of his more depressive states, a regenerative aura overwhelms his body so that he may fight on even when the worst possible conditions are inflicted upon him. The user passively regenerated 5% HP every other turn.

— • Magic Tolerance: An unpredictability like none other. Even professionals struggle to predict the weather at times. Combine that with the unstable nature of human emotions and that creates an inundating pot of incalculable spells. Sometimes these spells don't go according to plan and have hit Amagiri himself on occasion. Down the years, Amagiri has developed resistance to many forms of his magic. Due to the diverse nature of the elements he uses, mirroring the weather itself, his body has developed a form of immunization in the form of magical resistance. The user gains a 50% magic resistance buff.

— •— • Perfect Storm: N/A. The user gains a 10% spell damage buff for each active debuff they have cast on enemies. This is caped at 60% and is based on the number of spells/abilities, not the number of enemies affected (if a spell affects multiple enemies, it still only counts once.) However, at least one enemy must be affected for it to count. Debuffs cast by the user's allies do not count toward this.
Last edited by Blood Plus on 20th August 2018, 7:58 pm; edited 4 times in total