Sorano Granon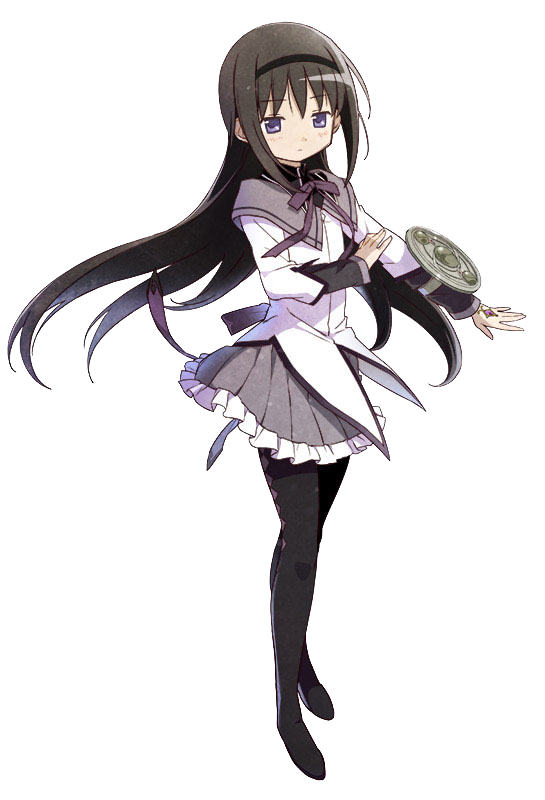 Gender:
Female
Age:
15
Birthday:
November 25th
Sexuality:
Demisexual
Special Characteristics:


Sorano is literally emotionless, she cannot feel emotion at all unless she willingly releases her barriers.

After the switch in status of her guild, Sorano has been suffering from unusual levels of stress in one of the parts of her mind with emotion. Due to this and the tampering she has done with her mind and emotions, she has begun developing Dissociative Identity Disorder (DID). This causes her to have completely different personalities and identities at random times, called alters.

Personality:
At first glance, Sorano seems like a quiet, shy girl. She is often by herself with her exceed companion, Hoshi and lost in her thoughts. She can often be seen around the guild hall with a book in her hand, or a sketchpad and pencil. However, once someone actually starts to talk to her, Sorano's not quite the dandere you imagine her to be. Sorano is somewhat of a kuudere character without the 'dere': calm, cool, and aloof. In this case, Sorano literally cannot feel emotion. Due to certain events a few years ago, Sorano studied a type of meditation that allows someone to lock away all their feelings. However, this can lead to her being confused about problems related to emotions and may act in an insensitive way, saying or doing something that only makes the person feel worse. Sorano can also be brutally honest sometimes. As a result, she is often seen as insensitive and hasty in her actions though this couldn't be further from what she means. She simply wants to help people, and doesn't believe she can do that by being nice or telling white lies.
Sorano is a very calm, controlled fighter. Due to her lack of emotions to cloud her judgement, she can make sensible, logical decisions others may not always be able to. She prefers surveying a battlefield from the sky first, to get a good idea of possible ways to attack. She has a very methodical way of thinking, taking options off her list until she is left with just a few... Among which she can never decide. Sorano is extremely indecisive, and often takes a frustratingly long time to decide between multiple courses of action. Her fighting can be very unpredictable due to her teacher's training, as her teacher is almost the exact opposite of Sorano herself, being very creative and inventive. She often attacks from odd angles or aims for certain spots to make up for her weak strength. Her fighting mainly consists of strategy and timing due to her magic and strength, though recently she has been experimenting with different styles and training herself to utilize her magic's strength as well.
In the past, Sorano would occasionally open up to very particular people, letting her emotions out for a bit when all alone with Hoshi or her mentor, Anna Litbell. However, as time wore on and her role in the guild became more and more important, she grew fearful of letting her emotions out, thinking it would only lead to her losing control of them again, and shut them away for good, never letting them out. Although she doesn't have emotions, her body will still occasionally react instinctively to something, such as shivering when in a scary situation, or very rarely crying in a sad situation. At this point, after being separated from her emotions for so long, if she were ever to open herself up again, it would be incredibly painful and her entire personality would basically have to start completely anew.
Sorano has long since learned out to work with others of her guild in spite of her lack of emotions, and she's built up a happy family around her of people who understand her for who she is. Although she cannot connect as much with her teammates and guild, she understands their needs and does her best to support everyone and help them out. While she doesn't show it much, she is incredibly thankful for her guild's support in letting her in and bringing her up and wishes to pay them back in any way she can.
As a leader, Sorano might actually work out. Being calm and controlled all the time, she can easily propel her teammates on to a better goal, raising interesting new perspectives and ideas that might have been overlooked before. Being a good strategist, Sorano is likely to lead a group into a good plan of action. However, she can't make decisions easily which may be a problem. As a follower, Sorano would be great as well, contributing interesting ideas, though she might be a less-heard voice because of how long it takes for her to come up with those interesting ideas.
Chika Koizumi - Fun Sorano:

Chika was the first alternate identity to form, from the section of Sorano's mind that stores up stress. Due to the stress from having her guild's status change, along with all the stress she was experiencing before as a child taking on the role of a working, fighting mage, a new identity developed to combat this. Chika is an identity based solely off of the idea of fun. Seeing as Sorano never truly has fun due to her being emotionless, the job falls to this mischievous girl. When Chika is in control, her personality immediately changes from introvert to extrovert. Willing to try everything and do anything that will take her mind off her responsibilities, this personality is quite brash and can be careless.

Usually cheerful and friendly to an annoying extent, Chika is a regular bubble of energy. She can be seen bouncing around, chatting with random people on the street and overall just having fun! This also means she can occasionally get into trouble, for what if she decided stealing something was fun? Or killing someone would lead to fun? These circumstances are rare, but they do occur, making Chika a dangerous and unstable identity. However, Chika is faintly aware of the main identity in this body, and acts somewhat according to it. Knowing that fun won't happen if she gets her main personality in huge trouble, she does her best to seem like a different person from Sorano. She always changes her appearance, changing hair, clothes, and applying makeup so she truly is a new person.

In battle, if she deems it fun to be in one, Chika is a lazy fighter at best. Going with the easy and cool-looking attacks, she gives up or loses quite quickly, usually running off to the next fun thing afterwards. This causes her to be considerably weaker than Sorano, though their abilities are still the same.

As a leader, Chika isn't much good at all. Once more, her laziness shows when in a position of responsibility, only doing what would be fun for her. Overall, Chika is something like a social, energetic, and lazy version of Sorano.
Junko Hisakawa - Shy Sorano:

Junko Hisakawa - Shy Sorano

This is the shy version of Sorano. Her timid nature having been a main part of Sorano's personality before her change, it would naturally feel pressure from suddenly speaking her mind so much. After enough of this stress, it has formed it's own identity and gained the power to take over. Extremely self-conscious, Junko always immediately changes into a much more humble appearance after taking over. Thinking Sorano's already plain style to be much too flashy, she puts her hair in two braids, uses glasses instead of contacts, and switches into a very formal, school-uniform like outfit.

Similar to how she dresses, Junko is horribly antisocial. She's that one girl with hunched shoulders, looking very lost and scared. Often stuttering when meeting new people or having to talk much, she can get rather annoying. She almost never takes risks, and is very easily frightened. She is somewhat prone to depressing or suicidal thoughts, which is one of the few qualities that makes her dangerous. Being extremely self-demoting, Junko will often consider her death something that would only make the world a better place. She is of a very servile nature around other people and easily manipulated.

Having the same abilities as Sorano, Junko almost never uses them. She will do anything to avoid battle, even if it means forsaking allies. She is also actually too scared to use her abilities, and is basically a quivering mess along with Hoshi on the battlefield. Needless to say, this makes her a horrible follower as well as a horrible leader.
Likes:


Reading: She basically learns everything from reading, from new words for spells to interesting trivia

Meditation: Sorano uses meditation to keep herself calm and to relax in stressful situations

Thinking: She likes to turn a challenging problem over and over in her head to try and figure it out.

Learning and Improving: Sorano likes to learn new things and to improve on current skills to become her strongest.

Dislikes:


Bullies: She was once bullied, and naturally detests them.

People Helping Her: Being of a much younger age than most mages, she is often offered help or is worried about. She hates it when that happens.

Noise: She especially hates noisy people, because they ruin her concentration.

People who refuse to discuss: There are some people in the world who don't listen to a thing you say, and their one of the girl's biggest pet peeves.

Motivations:


Getting Stronger: She wants to get stronger, so she can continue to support her family in the best ways she can and support herself as well.

Helping Her Guild: Though she doesn't always show it, she really cares about her guild family and is thankful to them.

Building a New Life: She wishes to build a new life completely unrelated to her past, and as a result, create a new version of herself.

Fears:


Death: She's afraid of dying – due to her lack of emotion, she also has a very strong instinct of self-survival which causes her hate the concept of death.

Losing Control: Probably her biggest fear is going insane again and losing control of her emotions.

Love: Sorano is really scared of feeling love, because she knows that the more you love someone, the more it hurts when they're gone.

General Appearance
Sorano's Appearance:
Height:
5'2"
Weight:
45 kg
Hair:
She has waist-length black hair, with a few blue and white streaks through it if she gains emotion. She has slightly long bangs, and often wears a headband of sorts. She usually wears her hair loose, but in battle she braids a spiked strap through it and pins it up tightly.
Eyes:
Dark Brown
Skin Tone:
Somewhat Pale
Appearance:
Sorano has a normal build for someone her age, nothing too off. She usually wears very modest clothing, often knee-length skirts or dresses. Comfortable cardigans and crisp white shirts and blouses are also things she can often be seen wearing. In battle, she naturally wears more suitable clothing. Tall boots and leggings, often with a side-split skirt over it. She wears a tighter-fitting top, often with wrappings over it to keep it secure, and occasionally a jacket. The whole outfit has plenty of loops and straps to fit weapons or supplies into as well. She's somewhat pretty, but not exactly a model.
Guild/CouncilGuild:
Fairy Tail
Tattoo:
Dark blue on her left shoulder
Rank:
S
Last edited by ivyleaf33 on 31st January 2018, 6:34 pm; edited 12 times in total